Happy Sunday y'all! Hope everyone's weekend was as easy as mine was! (Besides the fact that Ryan's boat sunk at the marina Friday morning, talk about a summer bummer!) other then that my weekend was pretty lax! Friday Ry boiled crawfish for me and one of my best friends holly – 30 pounds for just us 😂 he makes THE BEST crawfish and is obviously THE BEST for doing that for us! Saturday & today we laid pretty low, which was nice!
Tonight on the blog I'm sharing a few hair secrets to keep your hair lasting & looking good even when it's dirty as heckkkk!!!
My best hair schedule is to wash my hair on a Sunday night or Monday & then to not wash again till Thursday that way Friday & Saturday my hair is a little roughed up and not so fresh, I.E. so it holds a style!
Here's a few things I have/do to make this schedule work & to keep it fresh ….Besides my favorite dirty hair time saving secret, if your just joining reading the blog click HERE  to check it out! This was pretty mind blowing for a few people!
• invisibobble hair rings – I gym it about 4-5 mornings a week. These are ABSOLUTELY hands down the ONLY pony's I have ever experienced not leaving a crease in my hair! This obviously helps you keep your style and saves your time so your not stuck trying to get a ring around your head out! They are $8 and completely worth it to me!! Grab them HERE, they also have all kinds of different colors so you can match them to your hair!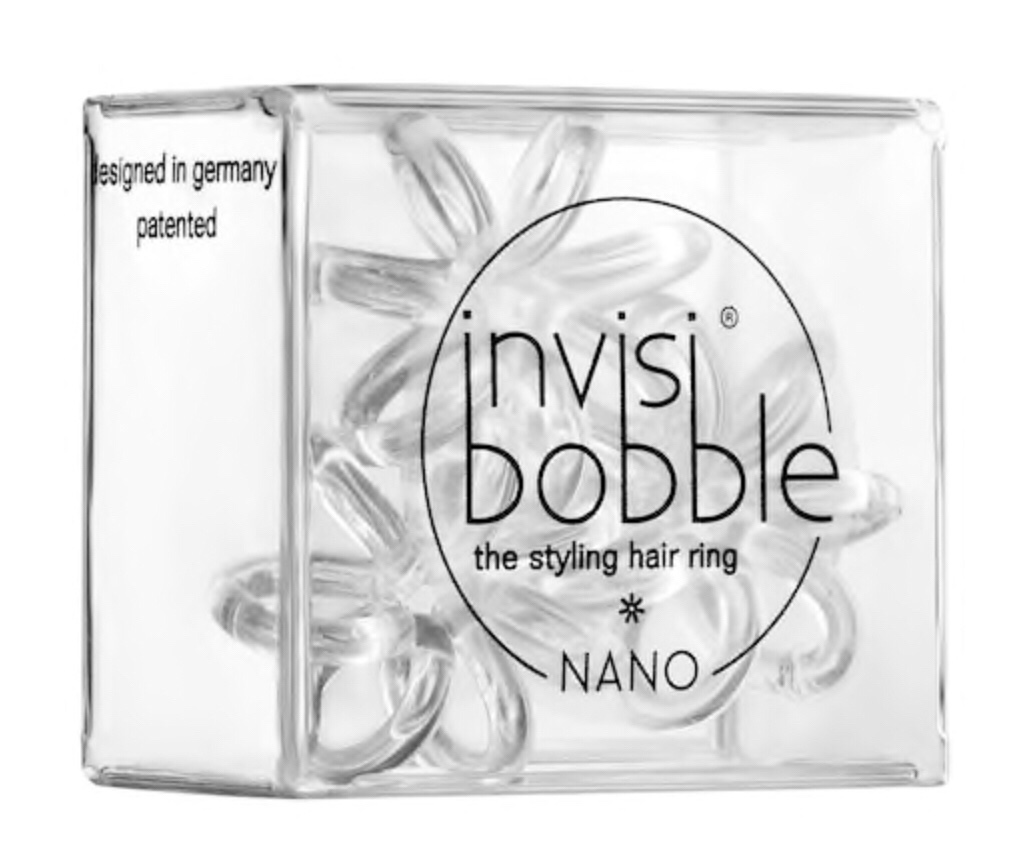 • Keeping the nasty smells out – hellllooo, the only thing that'll make me second guess hibachi is that my hair will smell like it for days after! Ever been to a bonfire? Now THATS the worst! Or even just that I've been outside all day smell! I've done my research & tested some things out that I can tell you totally work and now I am scared to go to hibachi no more!
Here's the fix : turn that blowdryer on cool, blast your hair for a few minutes, now sprits a little dry shampoo or perfume all over the head (do this sparingly, don't douse it) and brush it through, again hit it with the cool air for a few minutes, I will also brush through my hair while doing this!
Voila! You'll be amazed at how well this works! Of course there's a science behind it, cold opens up the hair cuticle making for better absorption of a different/more pleasant smell!
• Dry Shampoo – I am pretty amazed at how many people don't try this or want to believe the hype. I was like that at first as well. Buttt, my tune changed once I started to find my perfect dry shampoo matchs & now its probably in my top 5 hair must haves! Spray a little on your roots, tousle with your hands or brush through while blowing it around with the blowdryer that way you are getting it all around your scalp! It's that easy! This freshens it all up & adds tons of volume if your using the right one! My new obsession is Paul Mitchell's invisiblewear blonde dry shampoo & you can grab it HERE in your color!
• Keep your hands off – this only makes your hair greasy faster & if you constantly mess with your ends it will make them frizzy & messy looking!
• DON'T overload the hair products – yes, I am a hairdresser. I do have about 483673 hair products at my whim, however, can you guess how many I put in my hair when I get out the shower? 2, maybeeee 3, tops! The only reason it has been 3 lately is because I've been getting into using a primer first! Using too many products will only weigh you down & make your hair greasy! Focus on using products for your two main concerns & move on. (Hairspray doesn't count here).
That's the low down on a few of my little hair tips & tricks! I hope y'all have a fabulous Monday!
XoXo, Chelsey Rae