Hey guys! It's currently 11:27 and I can't sleep because I'm so excited about our trip! I figured why not use my time wisely to blog!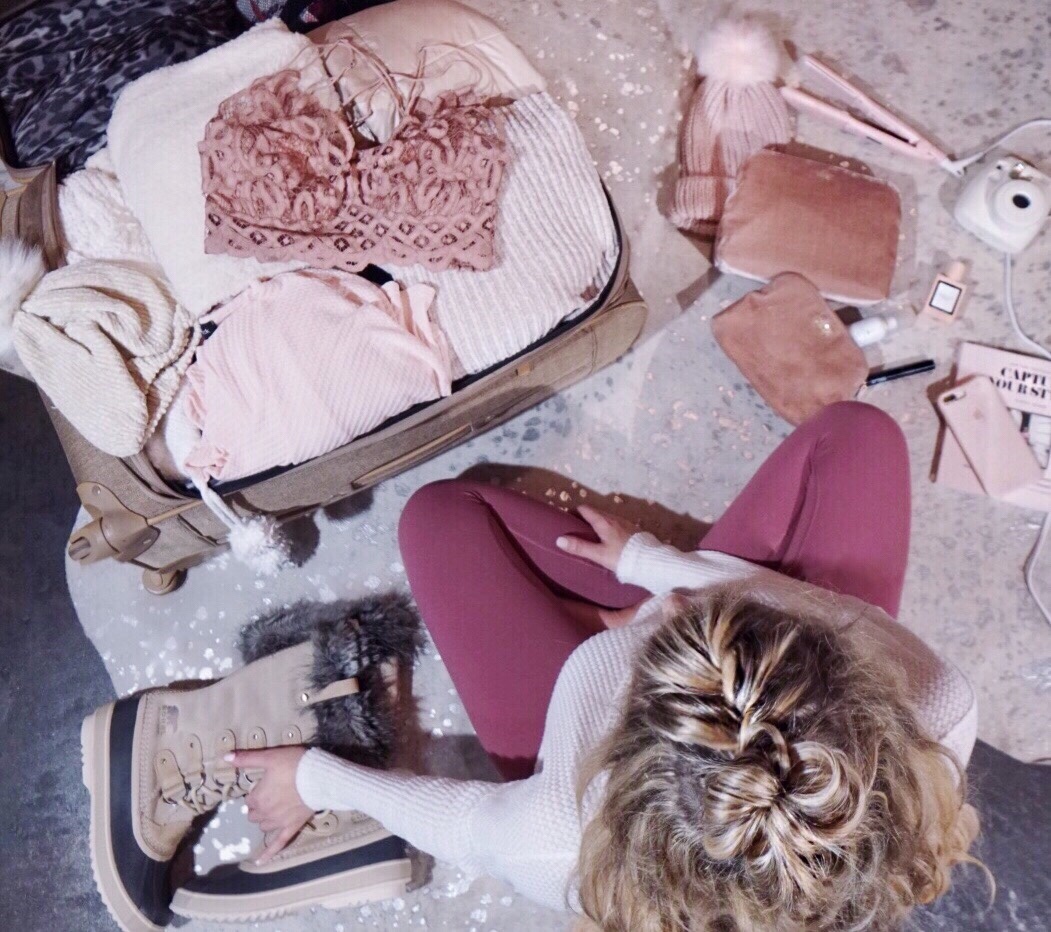 I wanted to do a little post on some of the things I do that help packing be a breeze! I know a lot of people get overwhelmed when it's time to pack for a trip but there's a few little things to save some space in your suitcase & your sanity!
• Plan ahead
I know this sounds crazy, but one to two weeks before I will start making a little pile of clothes on the chair in my closet. I'll throw things on there that I know I want to take but won't be wearing/needing till then! This makes it easy when it's time to really get down to business because you already have some things ready to go
• Make a list
This is so simple & SUCH a game changer! How many of us have left the house and 10 minutes into the plane ride your like, ohhh shit! It's the worst! I normally tend to do this with things in my bathroom – hair ties, contact solution, round brush, shampoo & conditioner etc. trust me I'll stop now because we could be here all day! As I've gotten older & wiser 😉 I started to realize making my own little check list is SO helpful!!
• Plan your outfits / Picture them
Okay this is a BIG one for me! This saves me stress on my vacation & space in my suitcase! Let's be real, if you already know what your wearing there's no option for over packing! I always think up outfits before I leave and even go as far as taking pictures of them! This is nothing fancy, below pictures is literally all I do just so I can go through my phone and know oh this went with this and blah blah blah! Again, this might sound extreme HOWEVER … it's totally not! It honestly takes the stress away of "oh lord what am I going to wear today" while rummaging through my suitcase full of 10 pairs of shoes I didn't need! This is a little bit of effort that goes a LONG way!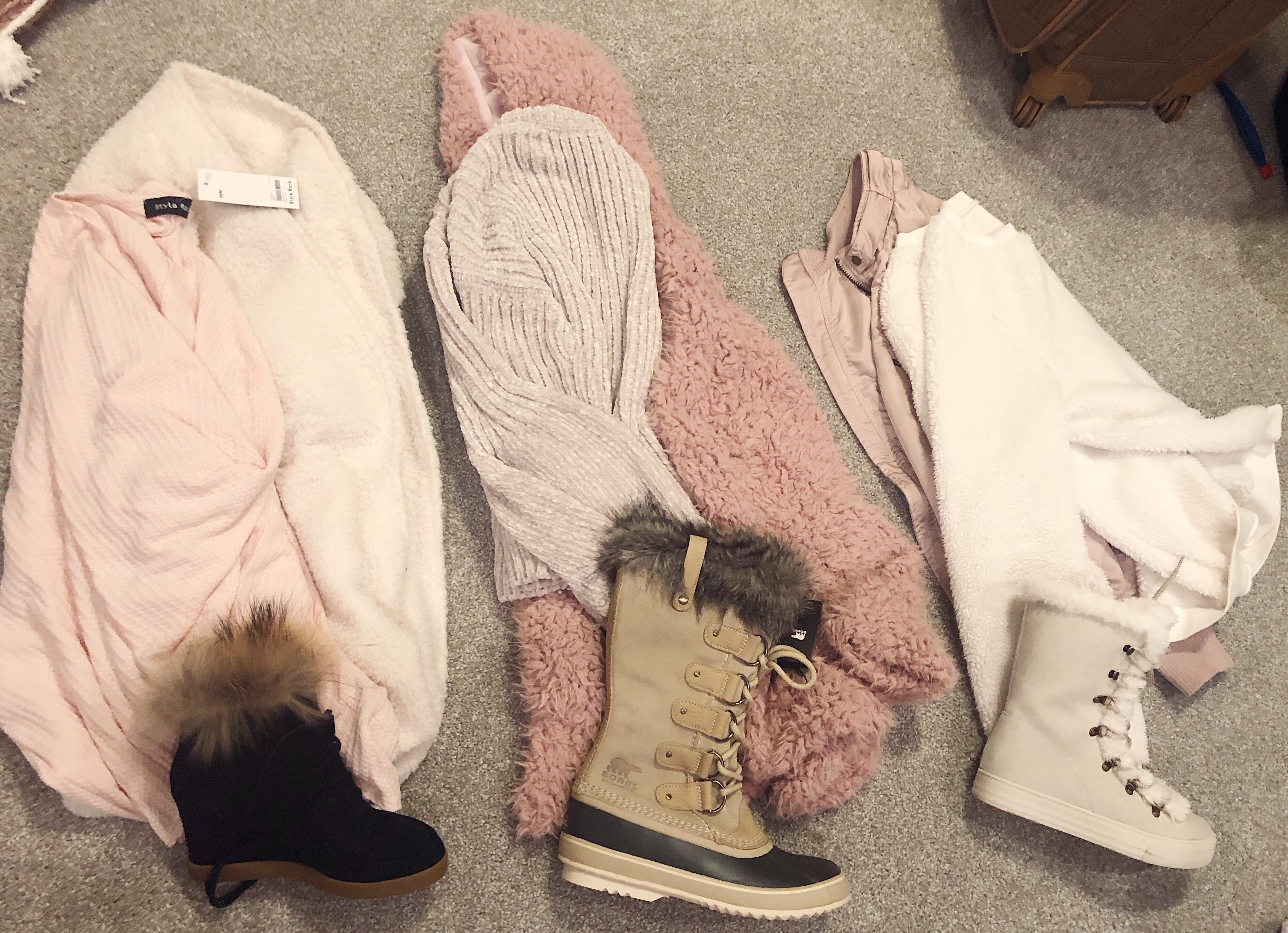 • Check out the weather
I don't know if this is just something everyone starts doing as they get older or if this is something I started doing after a bad experience in Boston lol! One time we went and it snowed like crazy and I had absolutely no snow shoes/attire with me! This. Was. Dumb. This might be something everyone does but if you don't, you should! It saves you from packing flip flops when you need rain boots & saves your wallet from having to buy stuff while your there!
So, those are just a few little steps of mine that I think really help me out when it's time to pack up my bags! You have so many other things to take care of before you leave for vacation so simplifying this takes one stressful thing out of the picture!
Its officially time for me to hit the sheets & if this post is all over the place, I doooo apologize because I was dozing in and out while writing pahaha!! Btw, I'm wondering if anyone else has any cold trips in their near future? Or if anyone's ever been to Keystone, what's the must dos?
Let me know!
XoXo, Chelsey Rae
– SHOP THE POST –