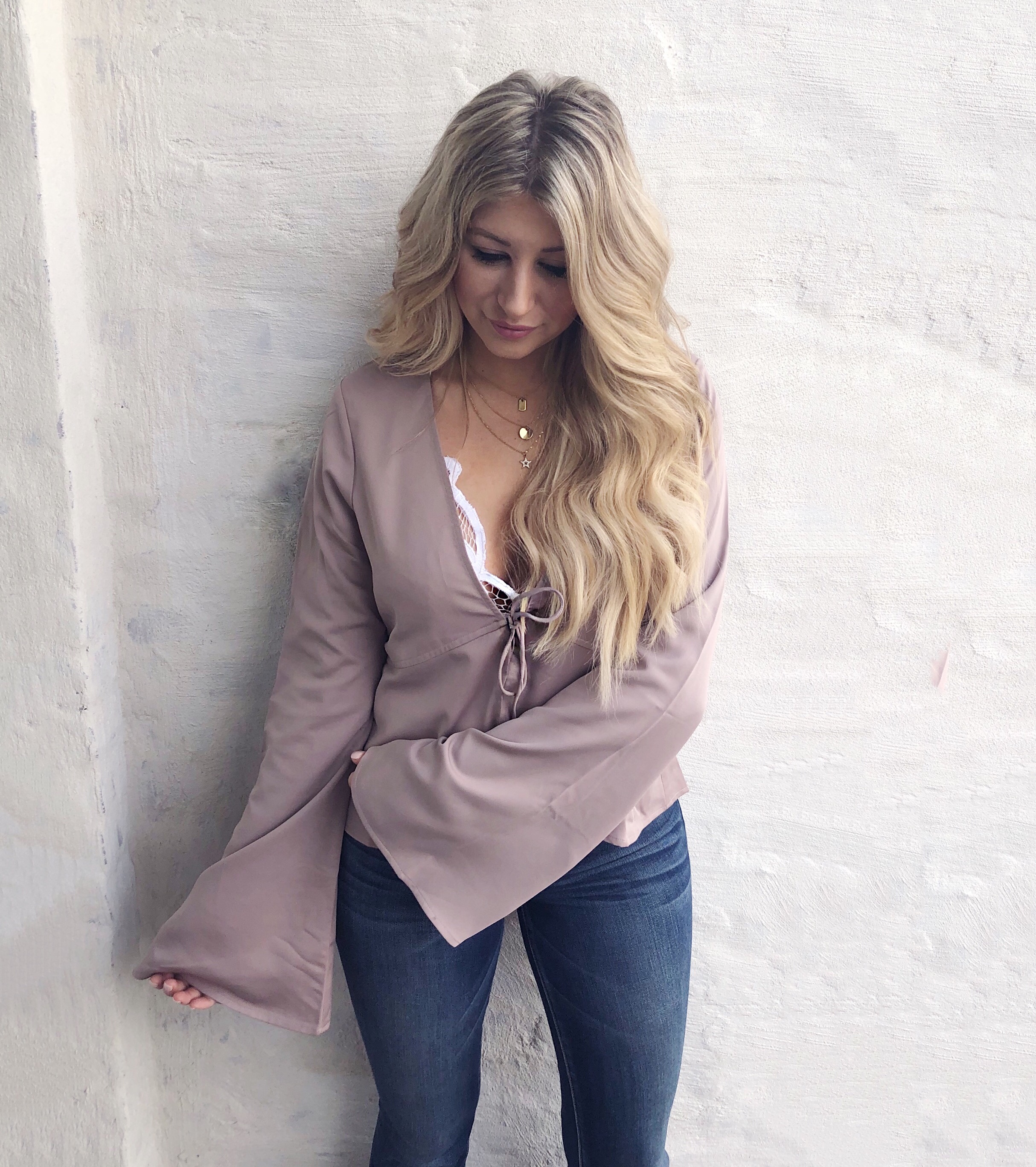 Happy Tuesday people!!! Yall, how cute is this top from TOBI ? I know I have my cold weather vacays coming but I wanted to share this with y'all before it's too late to get your hands on!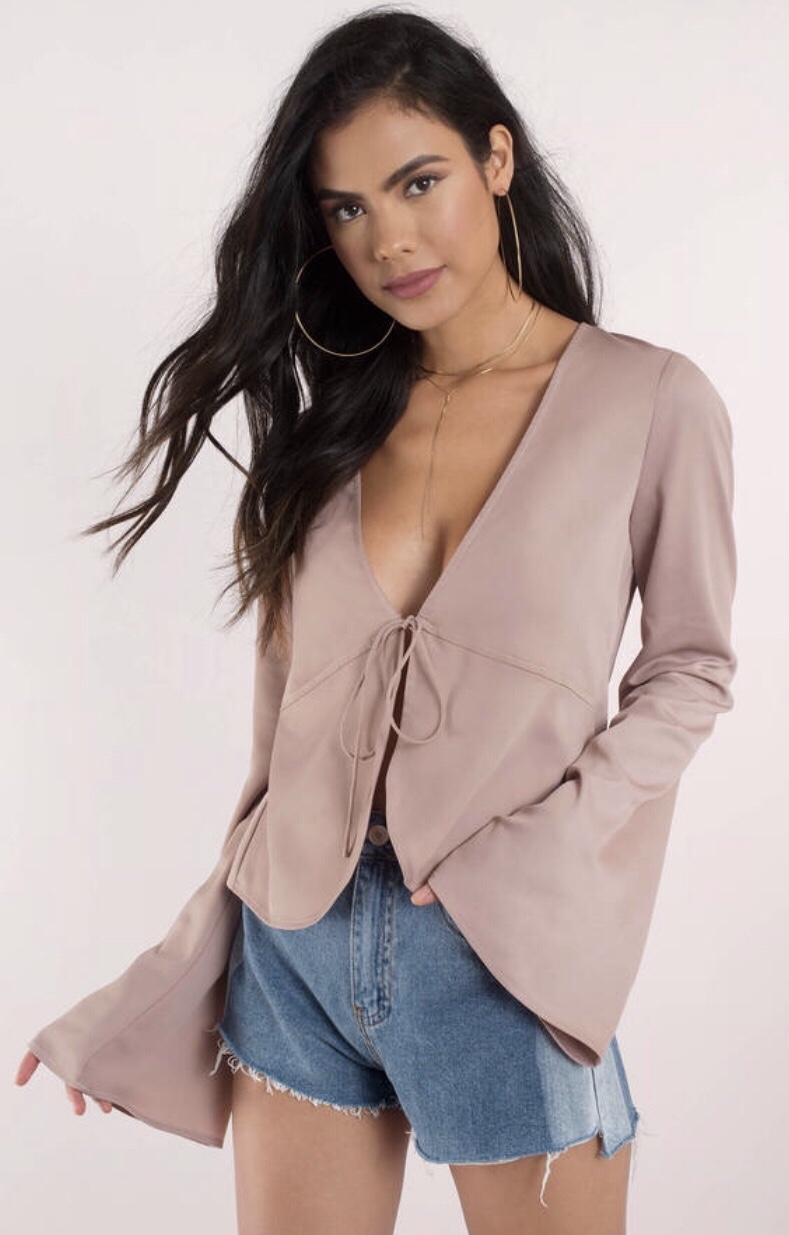 Bell Sleeve Blouse | $50
(On sale today 2/27 for $29 with code: SUNFLOWER)
I'm obsessed with the bell sleeves & the little tie up! It comes in two other colors below & it is deff the perfect shirt for a little transition into the warmer weather because it can be worn with jeans or shorts!
I'm definitely thinking it would be super cute with jean shorts for summer! I know I'll be wearing it with a bathing suit top underneath for any beach vacays I'll be on over the summer or probably sport it on Ryan's boat!
To be perfectly honest that's probably the only way I'll be wearing it because I don't particularly love showing my stomach on the reg! Unless I'm in a beachy type setting pahaha! Trying to keep things age appropriate here & I willl be turning 30 soon so that sucks 😂🤷🏼‍♀️ but if I had a smoking hot bod and/or was still 25 I'd be all about that life don't get me wrong!
Regardless, however you want to wear it, its freakin the cutest!! I did pair it with wide leg jeans to snap a shot of it here & totally don't have on shoes! #dontjudgeme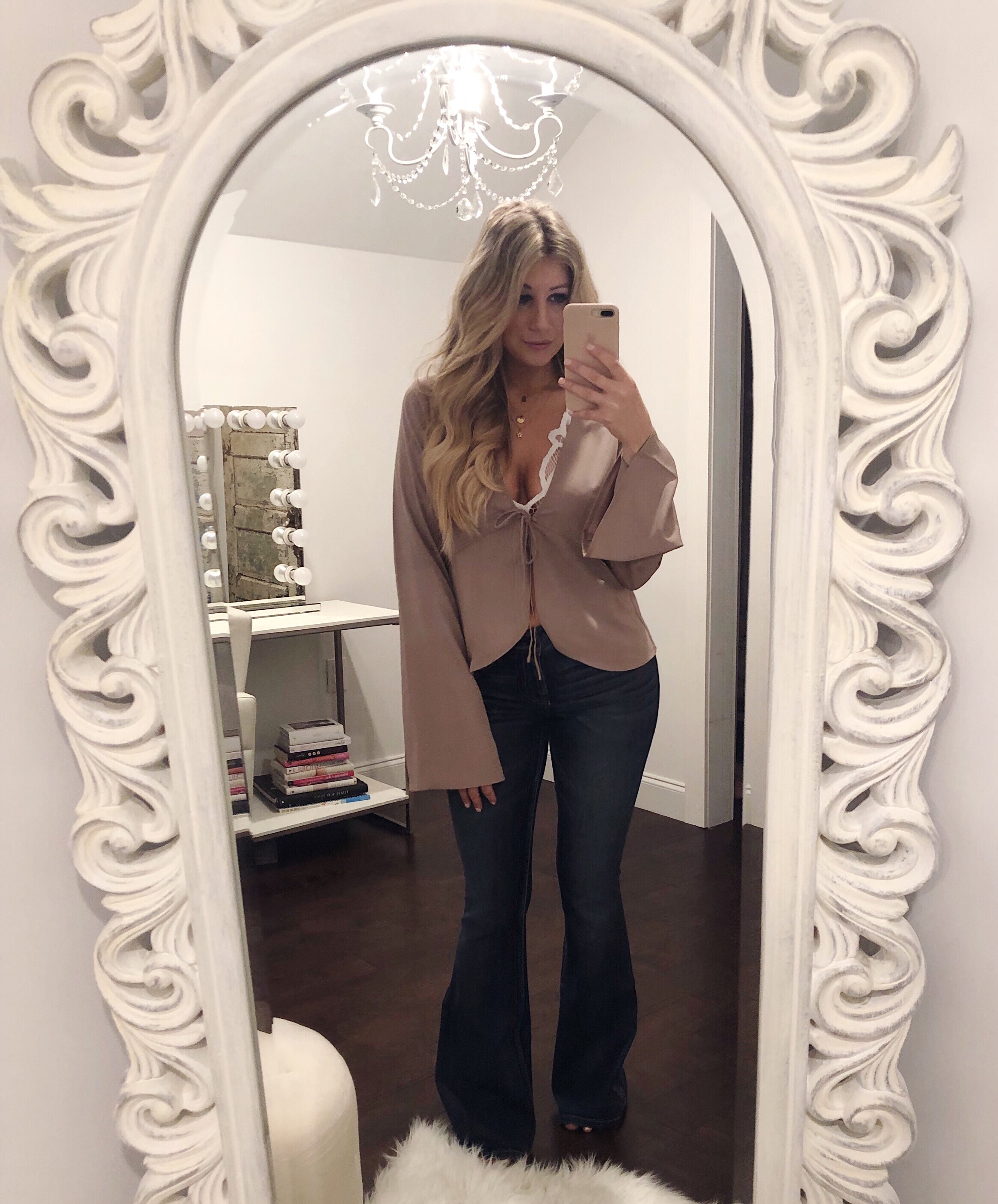 Linking it again HERE! And you can also shop my bralette from urban outfitters  (which is the BEST & CUTEST everrrr) by clicking HERE on one of my older posts! They come in tons of colors!!!
I'm also linking some gold layered necklaces from Baublebar! This place always have the cutest jewelry, I'm addicted!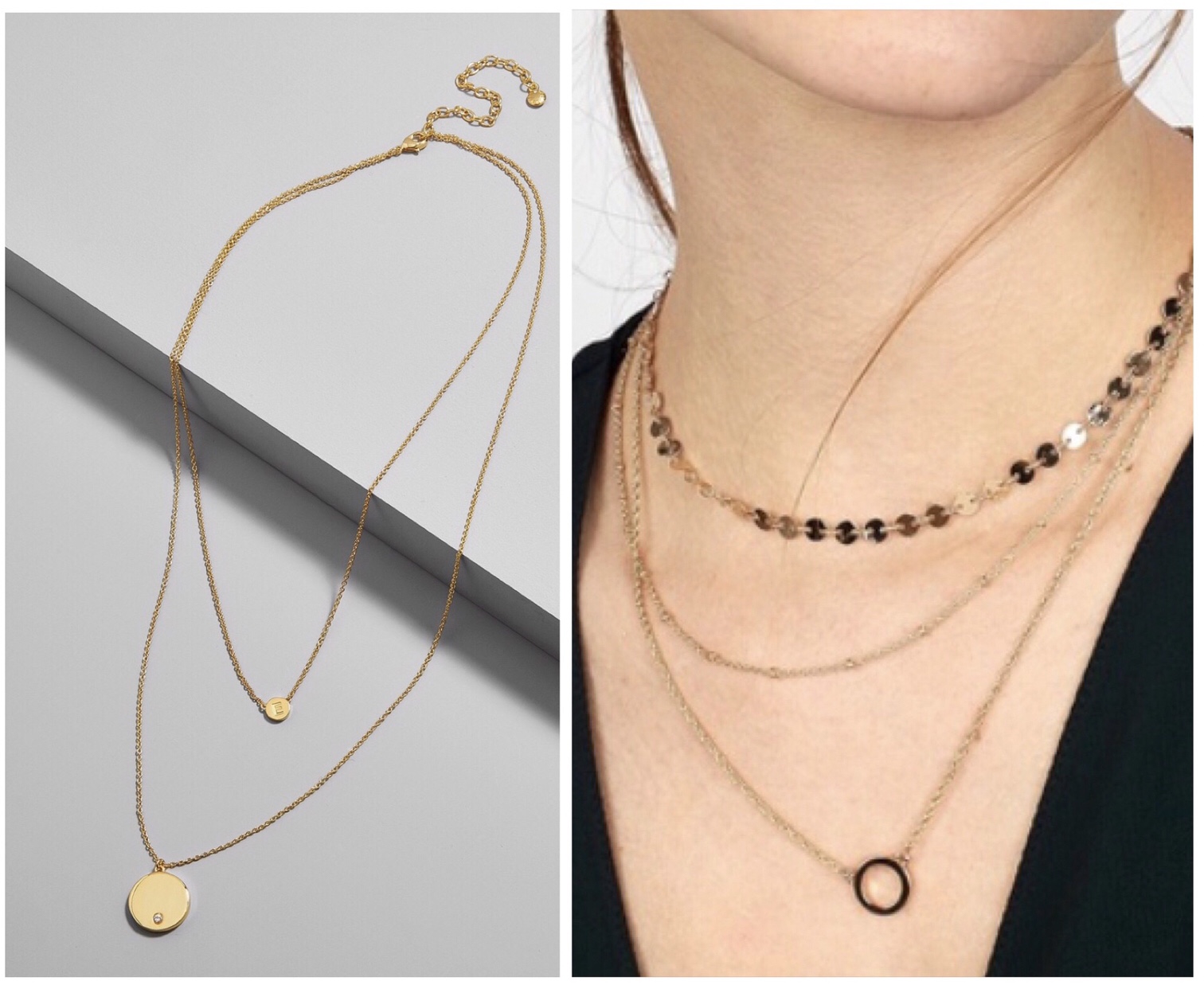 Two layers $30 | Three layers $42
XoXo, ChelseyRae