---
Im Chelsey Rae, blog author & hair dresser. I started this blog leaning more towards hair a few years back but recently decided to go for it & make it about all the things I love!
As a little girl I always loved watching my momma get ready for work & even tagging along with her! In my eyes she had such a glamorous job! She got to get decked out every morning in the cutest hair, make-up and outfits and was off to go make people beautiful all day while playing with her friends at the same time! Could a job get any less serious & more girly? This was right up my ally and I was going to be sure to follow in her footsteps! Which brings me here, in the same spot…literally! I've been at my home away from home,  H2O for a little over 9 years now. I absolutely adore my profession, family of coworkers & beyond amazing clientele! Hair is my passion, there's no better feeling then to see someone sit in your chair and genuinely LOVE how they look & feel, it is so fulfilling!
 As a hairdresser women of all ages turn to you for your opinion or advice on all kinds of things, from men, to what to wear this weekend, or what side of the room their sofa looks better on! My clients and friends are in luck because besides the business of beauty, I am also highly obsessed with fashion & in love with putting together a good looking room! So, it has led me to create this blog to show you how to do some of my favorite hair styling tips & tricks, gorgeous hair transformations and colors….along with some of my favorite everyday goodies, from beauty products, to home decorating & fashion!
By the way, no judging me on missing commas and miss-spelled words… After all, I went to hair school!
 XoXo, Chelsey Rae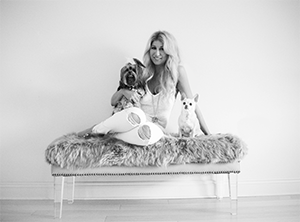 ---