Hey guys! I've been wanting to work on this post for y'all for a while now! Finally getting it together and getting it up!
If you've followed along for a while you've got the memo over time that I'm a chick that A) enjoys to eat and B) has to work to keep it off. Wether it be working to keep it off in the kitchen or the gym – Its a constant battle and I really need to buckle down when/if I want the scale to go down haha! But generally I am a good girl all week and then come Friday, I literally just jack it all up and eat whatever I want because … it's the weekend duh! I guess that's my form of "balance".
I wanted to share a few apps with you guys that I've used when I'm trying to maintain or lose …. and I REALLY LOVE them! They help keep me on track when I need it and they've even helped me workout (because two of them are workout apps). Some are free and some will cost ya $20 a month!
Let's get right into it! Below each app I am posting screen shots so y'all can have a little preview!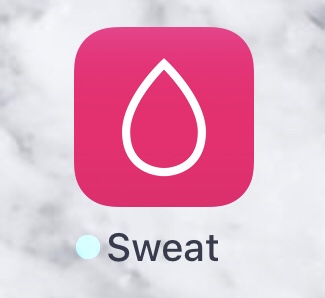 SWEAT | $20 a month
I'm listing this app first because I absolutely LOVED it and saw real results! Kayla Itsines is the creator of BBG (the bikini body guide) it's a 4 week program. Each week you have 3 resistance workouts and 3 cardio workouts. The resistance workouts are 28 minutes long and are broken up into 7 minute intervals. The cardio can be anything you want (walking, running, biking, elliptical) for 30 minutes! I love this app because it shows the person actually doing the workout (like a video) & not just a photo. Over the winter I went outside every morning in the backyard and completed these, but then as it got hot I backed off haha! The workout is too loud to do inside for me because it requires jumping jacks and stuff like that, so I'm scared I'll wake the boys up at 5am. Around my 4th week I really started seeing a change in certain parts of my body and noticed things were firmer. If you google the reviews on this you will be blown away by how many people think it's a successful program. I also will say that it makes you check off the workouts you've done so it makes you feel accomplished and hold you accountable to keep going! I'm actually looking forward to it getting cooler so I can start this again!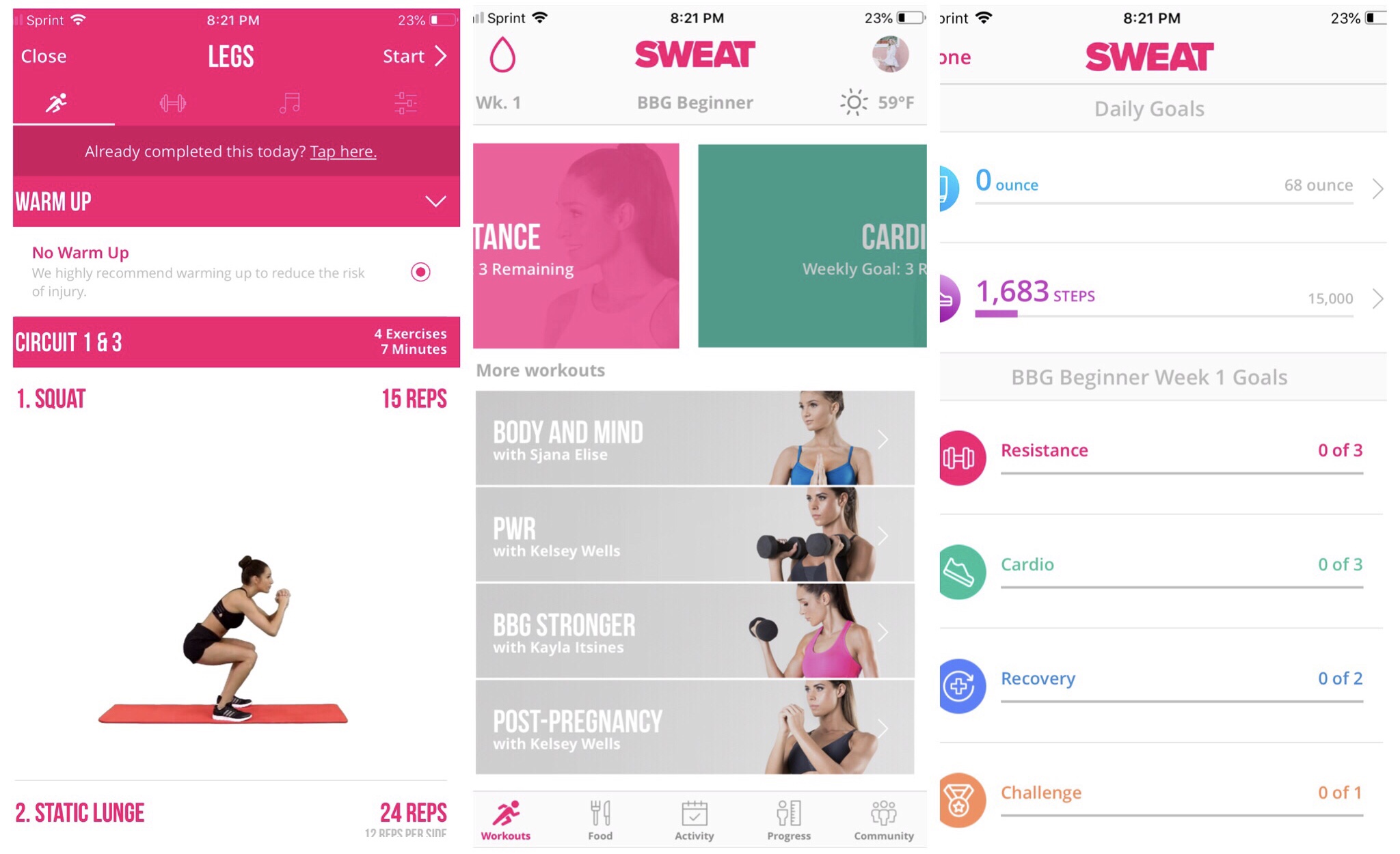 8fit | free
Posting this app after sweat because it's a LOT like it. Almost identical + Free = YES PLEASE! One of my clients that's a trainer actually showed this to me and again I love it because it's videos of workouts. This is a lot like the BBG concept, telling you to do the round on repeat for certain amount of time or reps!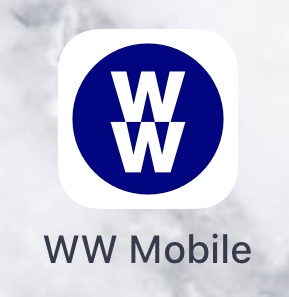 Weight Watchers | $20
I can not say enough about how EASY & EFFECTIVE this program/app is! This is the only program (we'll call it that instead of a diet) I've ever used that actually kept weight off without gaining it back as soon as I got off of it. This is because weight watchers doesn't restrict what you can have but teaches you to be mindful of portions and shows you what foods you should be intaking the most! One you get used to seeing/knowing how much and what you can have it becomes second nature. The app makes the whole process A COMPLETE BREEZE! billions of people use this so it is so easy to type something in and if you can't find it or don't feel like it, there is literally a barcode scanner that will enter it all in for you! For those that aren't familiar with it weight watchers helps you reach you goal of loosing or maintaining by telling you how many points you can have a day! As long as your staying within your points, I guarantee you'll see results quicker then you'd think!!!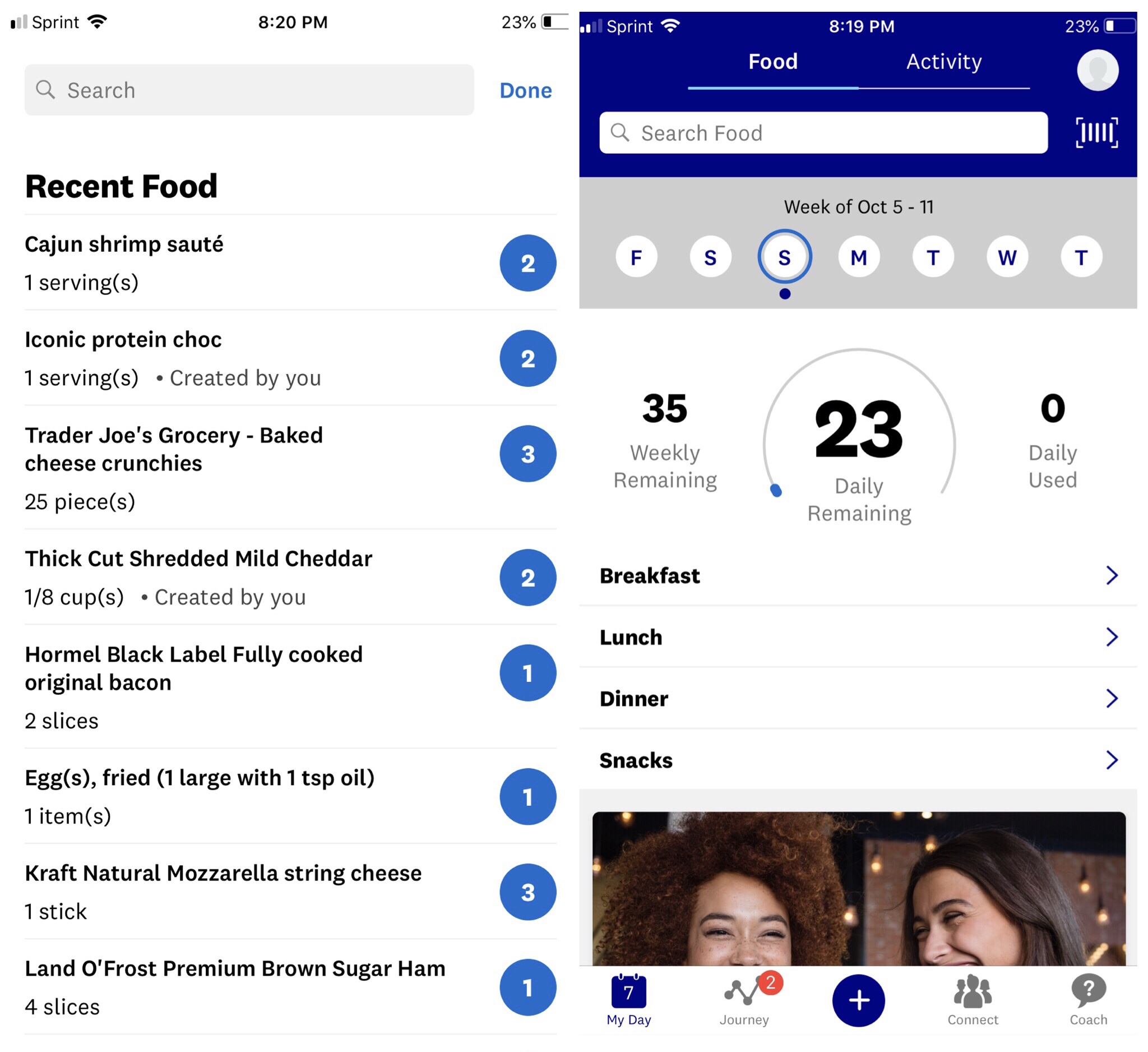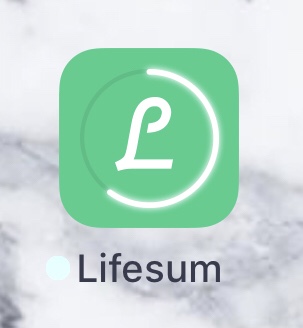 Lifesum | free or $4 a month
This app is one of my favorites because it allows you to track your foods and daily habits. It can tell you how many calories you should have daily to maintain or reach your goal and also has a ton of recipes to help you get there! They all looks SO yummy!!! It also has different meal plans with different type of recipes like if your trying no carb, keto or things like that! The pro offers more and can be customized to your needs I think!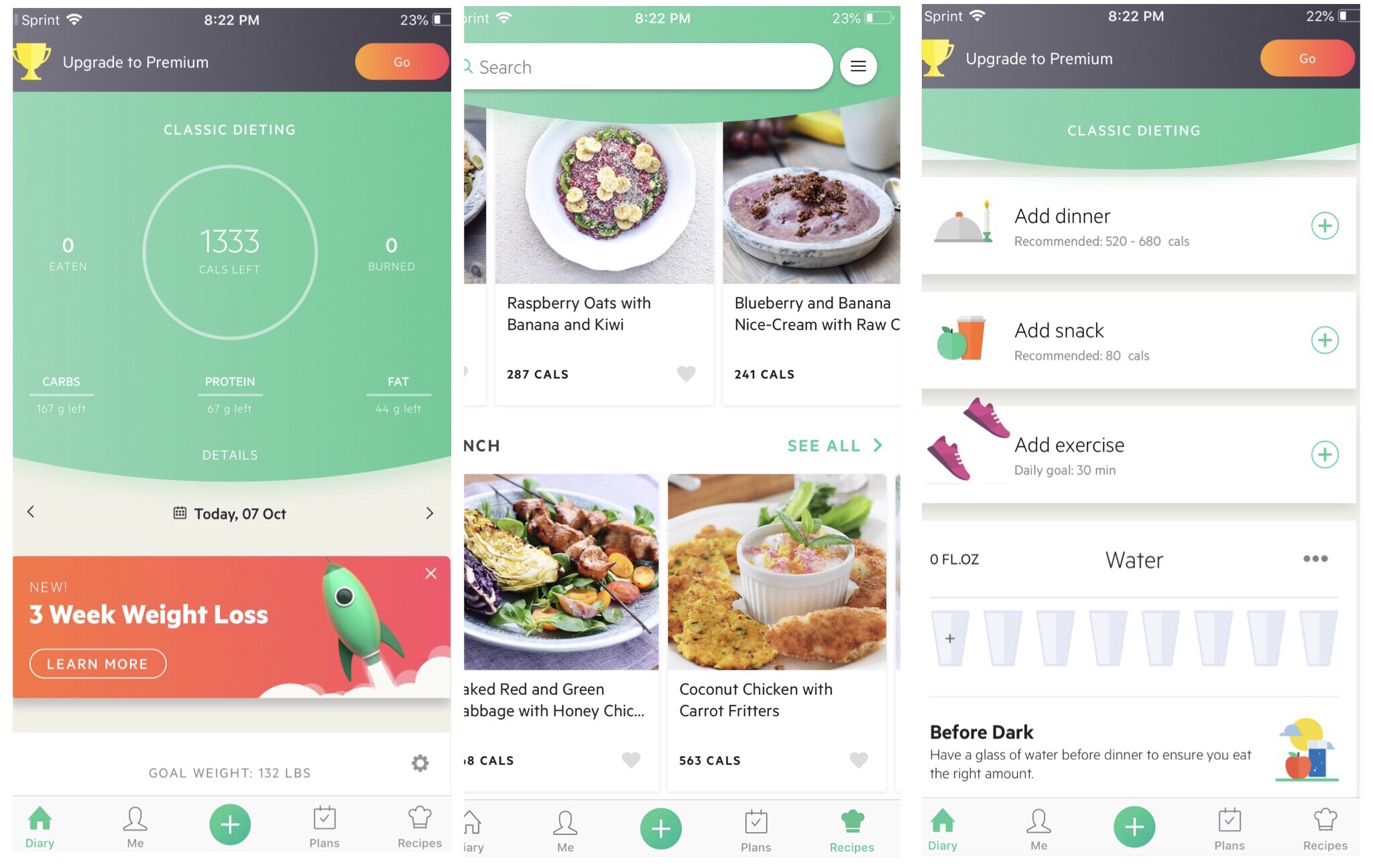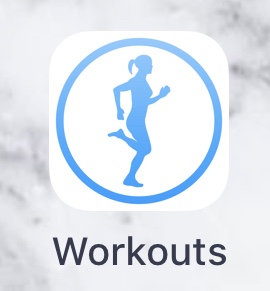 workouts | free
This app is free and is good for those who just want to put together their own little workout on your own time! Maybe you just want to do and workouts every night before bed, or try some booty moves before you hope in the shower every morning! This app lets you pick your section and you can complete from there! Again this app shows videos!
MINDBODY | free
I love this app because it keeps all your local workout classes in one little area! Here you can look at all the classes going on around you, sign up for them + add them to your calendar! It's great to be able to explore what wellness + beauty business are around as well.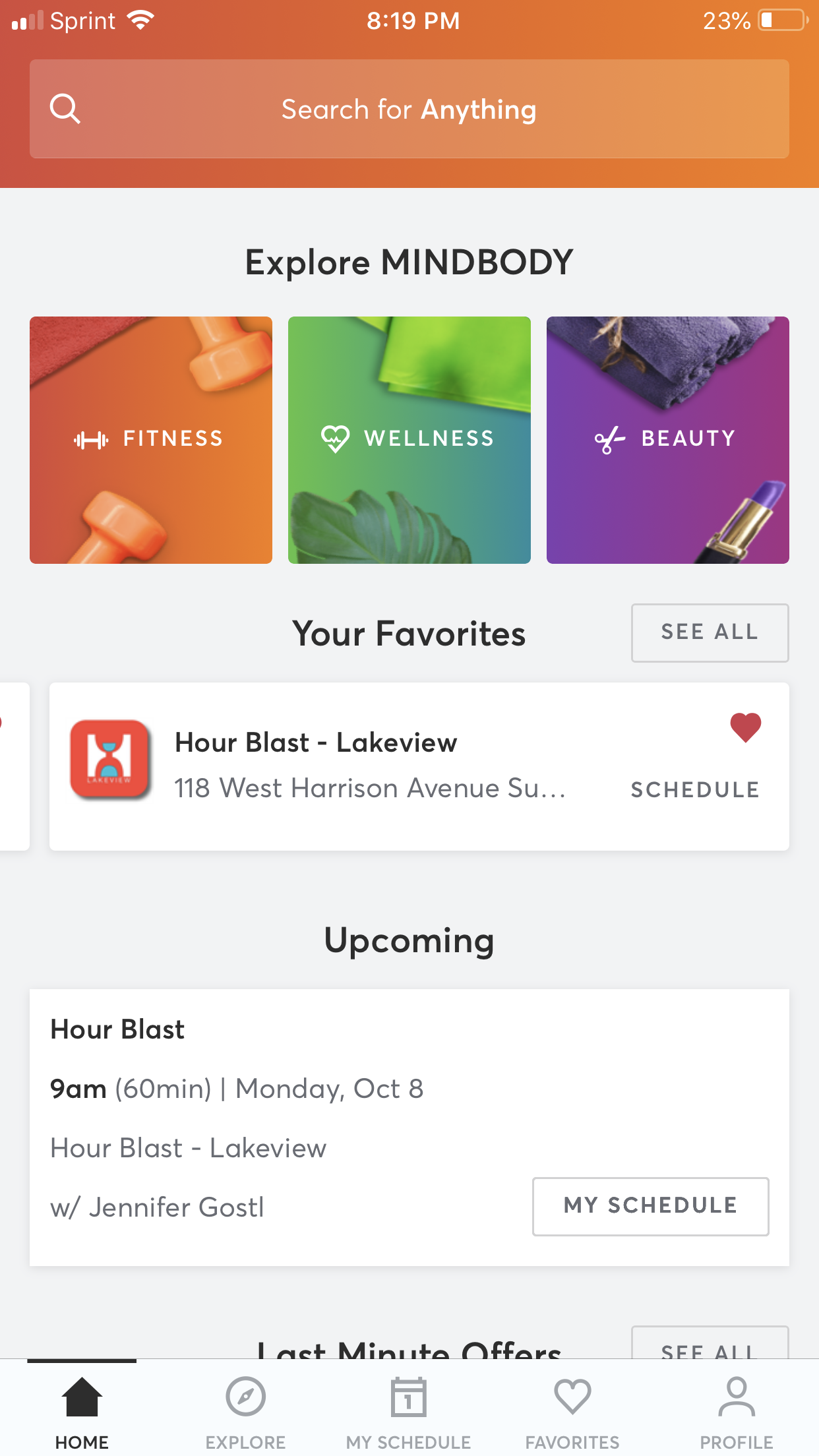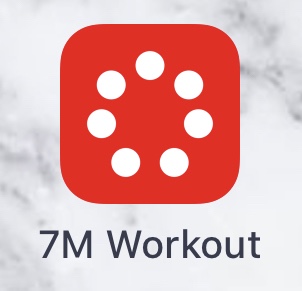 7M | free
This app is another great app for a HITT workout! Mimicking BBG again with the 7minute rounds – only here you can pick if you want to just do one round or maybe go for 3?! My favorite thing about this app is that the intervals are quick! So you don't get bored!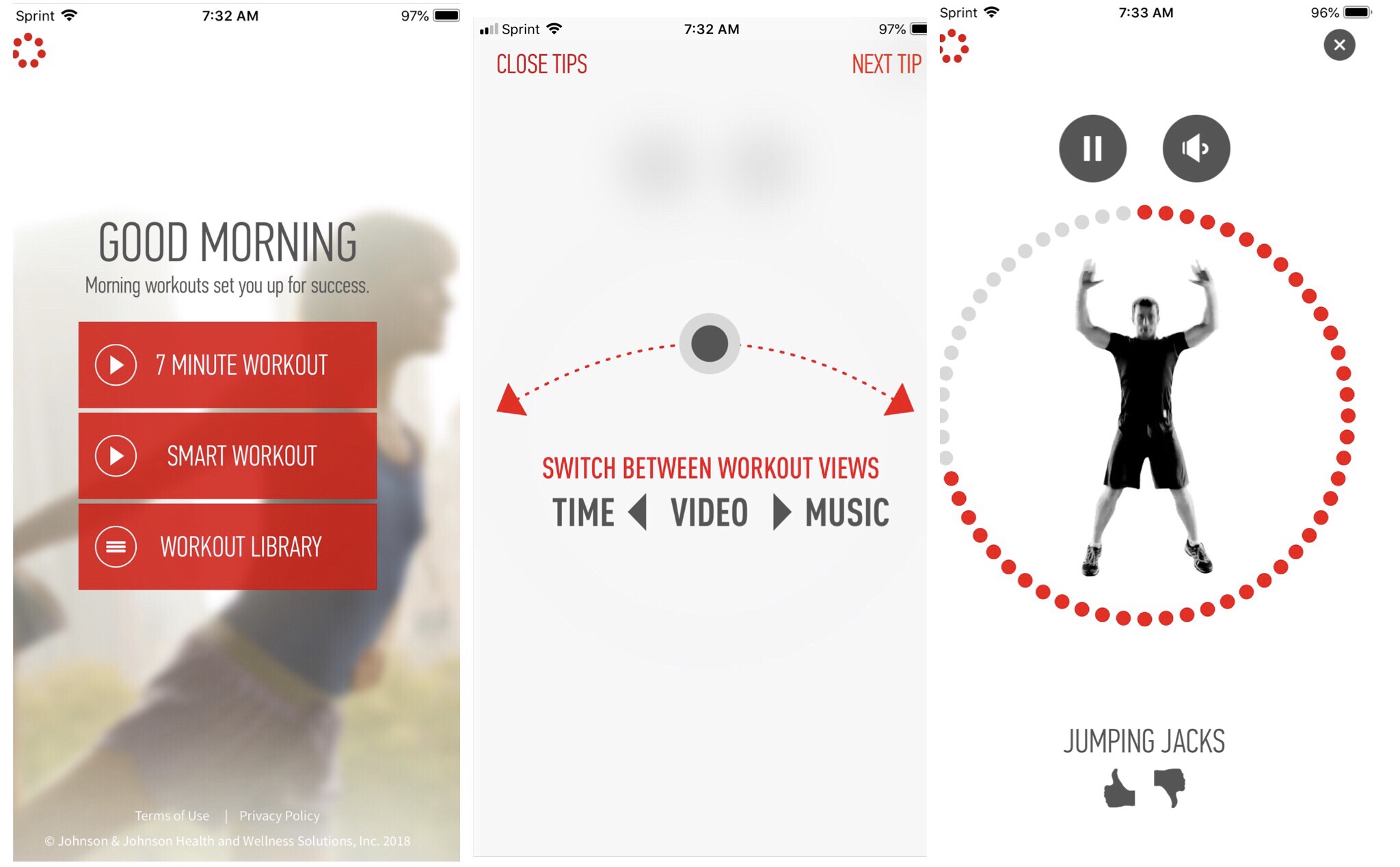 That's all I got! If any of you guys have any exciting apps that you use or have any diets + workout classes you've used and loved let me know!!! And of course if yall have any questions about any of these, feel free to ask me!!!
Happy Monday y'all!
XoXo, Chelsey Rae