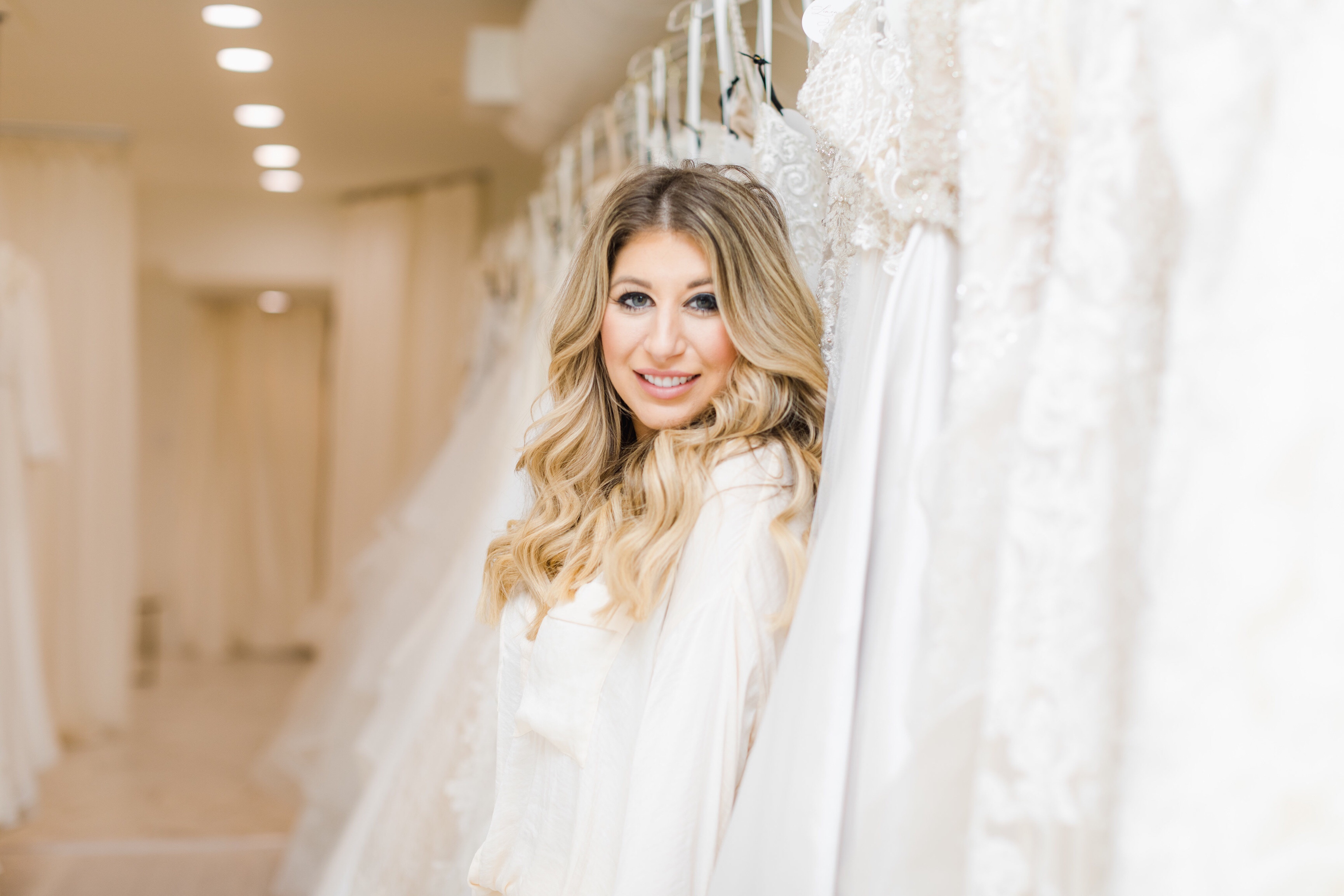 Happy Thursday guys! I've been working on this post for a minute and am so excited to share it with y'all!
In all the wedding planning bustle one question is ALWAYS asked, " DID YOU FIND YOUR DRESS YET?"… My answer over the past few months was no because honestly I was so stressed out with everything going on and the idea of dress shopping stressed me out more. All the questions came to mind. Where do I go? What kind of dress do I want? Lace, Satin, Crepe? Who should I bring? And there are so many places to shop? How do I choose?!
Now, if you are from New Orleans, there's no way you don't know the name Town & Country. In the heart of the city, it's the classiest little bridal store, not to mention the oldest in the south! Brides, Bridesmaids, and Mother's of the Bride have said yes to their dresses here for years!
My friend Mandy happened to make this store hers a few years ago & if you know her, you know this store becoming hers was just meant to be! Mandy is the sweetest & has a BIG love for anything bridal – when you get her talking about it you can just see it in her eyes, how big her smiles gets, and in the way she talks about it! It's her passion & that makes a big difference in a business!
About a month or two ago Mandy filled me in on a little secret, she was opening a store in Metairie! How exciting! I was thrilled for her, and thrilled for me because I could stay right in Metairie to shop haha!! She was naming it "LINEN JOLIE" after her precious baby girl!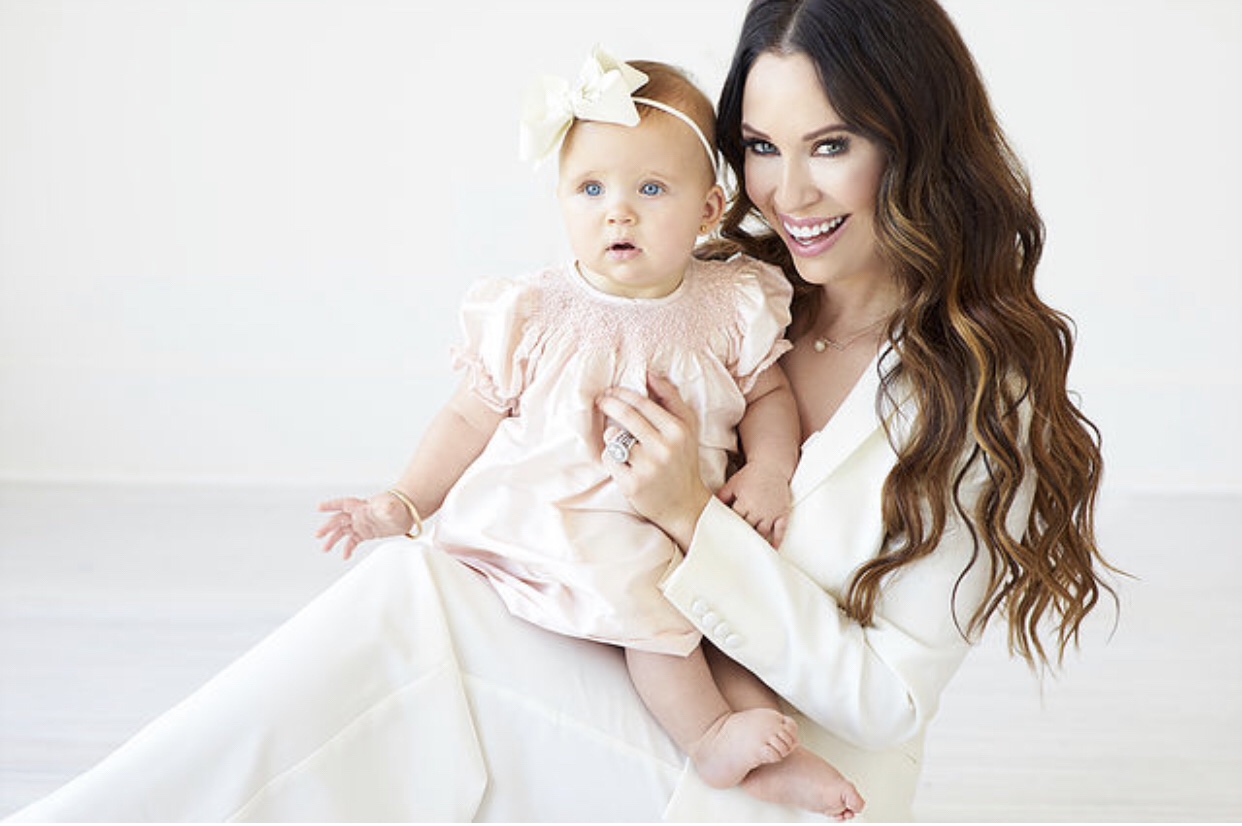 The store was about 2 weeks away from opening when we were texting and she changed the subject to "Did you find a dress yet? If not I'm secretly freaking out for you!" Of course I hadn't found a dress yet, and her telling me she was secretly freaking out meant I knew I had to get this dress thing going! I told her that I of course wanted to come to the new store! We set a date after opening and I decided I wanted my close family and one or two friends to be there with me!
When the day came I was so excited to get into the store! Linen Jolie is absolutely GORGEOUS in the inside. It is a bridal dream – all white, gold, & airy. It just screams luxury and elegance. When you walk up the pretty white staircase your greeted by a clean white desk, gorgeous crystal chandelier & of course a member of their amazing team!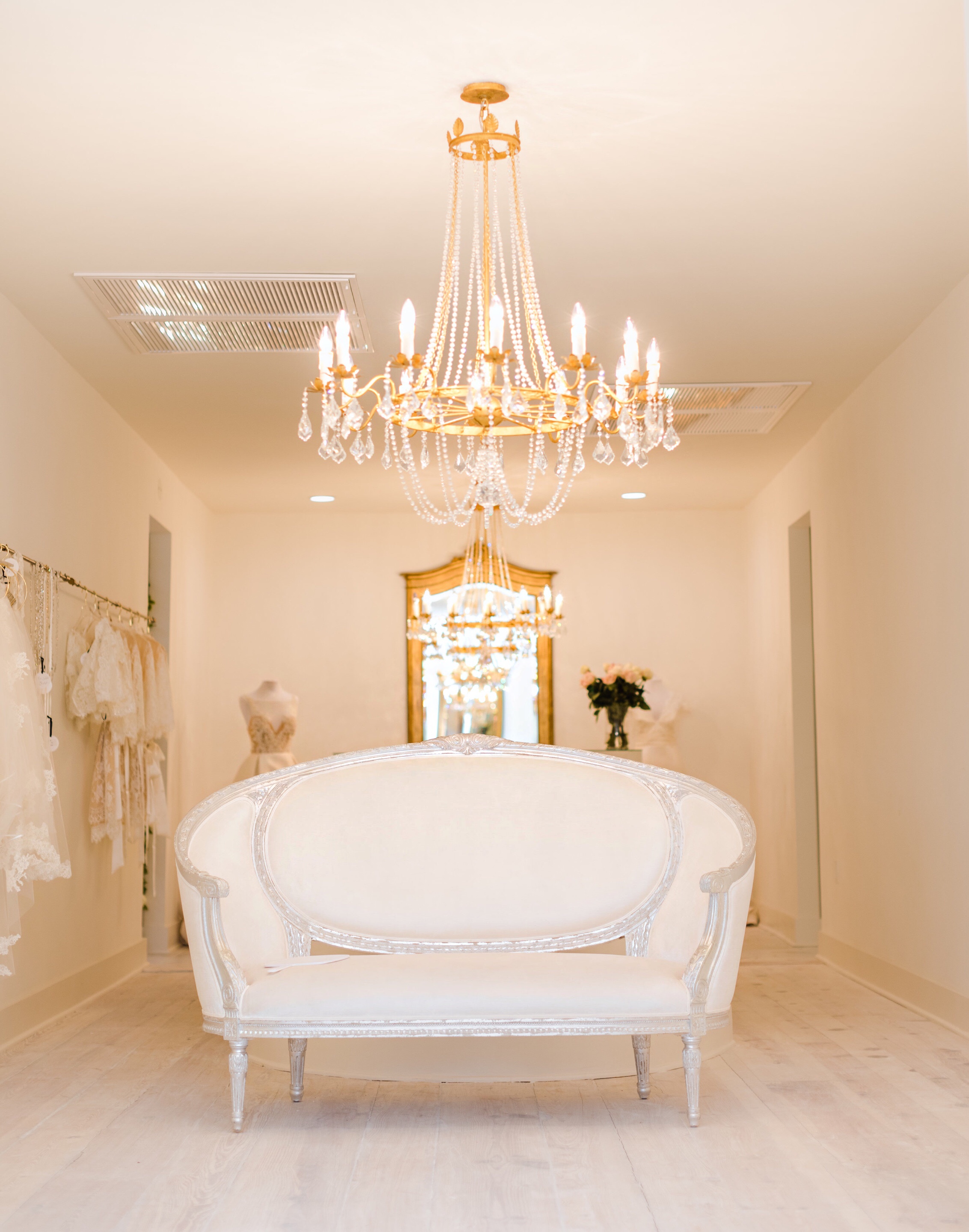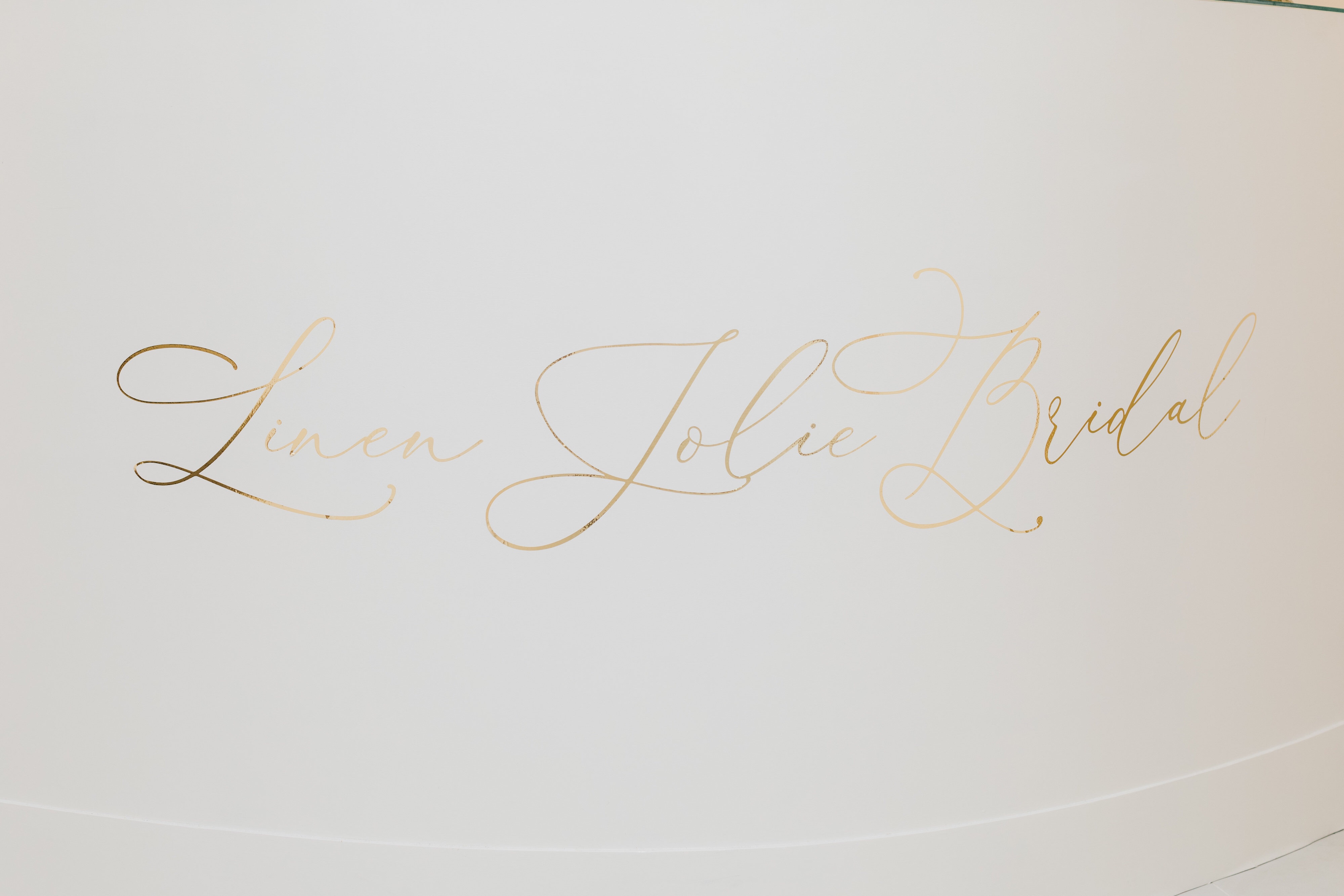 Linen Jolie is by appointment only, so it's amazing to walk in and be with just your family and friends + your personal stylist! I got to work with Megan who was SO sweet and helpful! She asked what I was going for and started to pull dresses. They have an absolutely amazing selection of dresses, tons to choose from and each just as gorgeous as the next! Watching her pull them I couldn't help but think how the heckkk am I going to choose?!
While Megan got everything pulled and settled into the changing suite, my family started to stagger in. They all got settled around the mirror where I'd try on dresses and Megan brought out some champagne! We talked about what kind of dresses they were about to see and about who was going to be the most opinionated! Hahaha! I made them all little boxes of gifts to say thank you for coming to help me pick my dream dress! After they opened them and started digging into their cookies I had in there, I snuck off into the changing suite!
Megan had about 6-8 gorgeous dresses waiting for me! She said to put on the one that spoke to me first haha! She waited outside the door and once I was in the dress, she came and helped me get it all zipped/clipped to fit just right!! We walked out into the room where everyone was, and dress after dress they told me their love it or hate it opinions. Of course there were no hate it's haha, but there were two major love it's!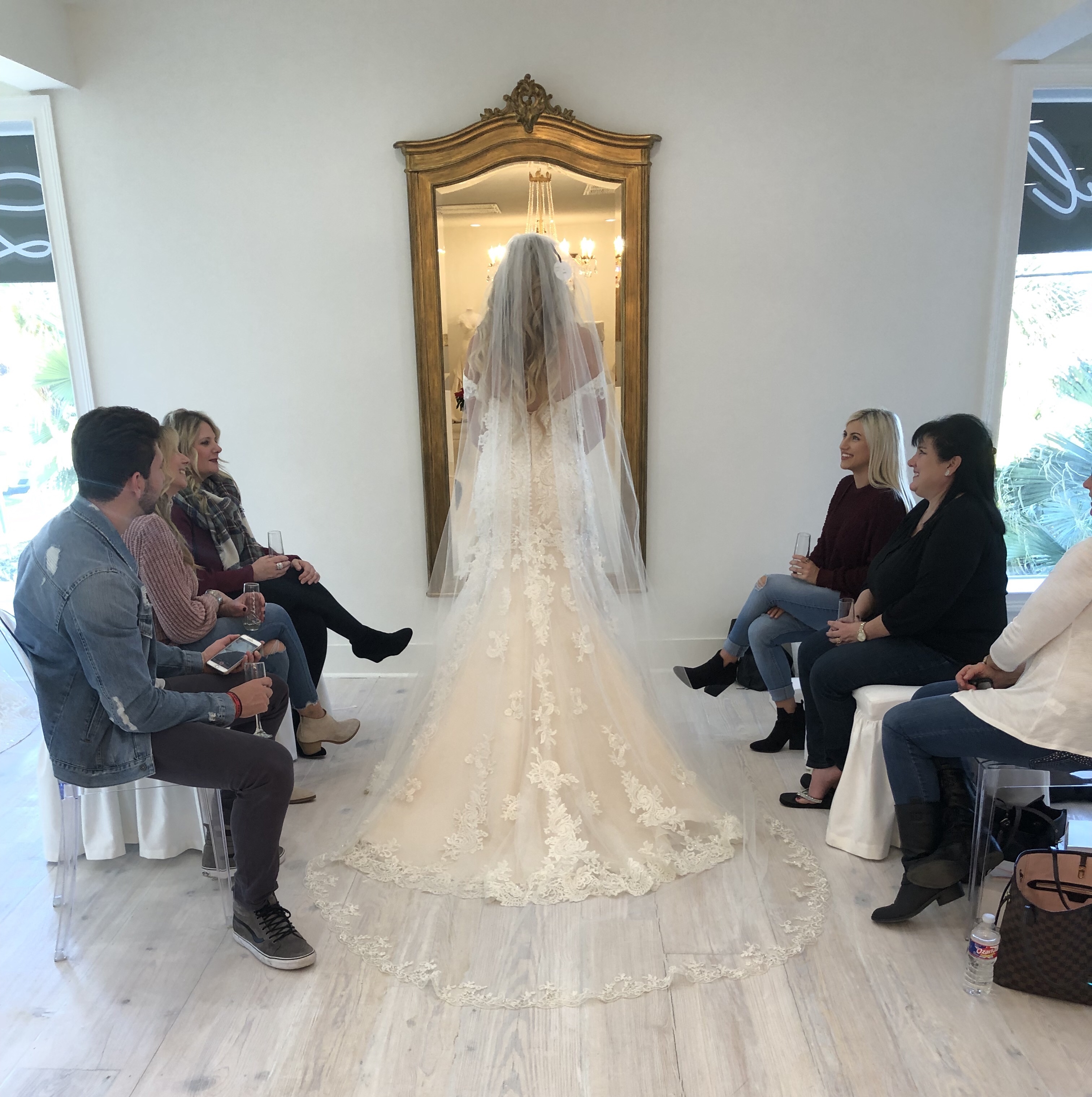 I was so stuck between the two, that I tried them on back to back about 3 times haha! I finally was like okay this is ridiculous I need to come to a conclusion – my family and Mandy were like okay just come out in the one you pick! Me and Megan walked back to the changing room to put "the one" on, I asked her when we were standing in the room which one she honestly loved more. She continued to say that obviously she loved both but she could tell I was way more comfortable and happy in the other. "Your face lights up more with this one" she said & she was exactly right, that was the one I wanted! I loved that she was so helpful, honest, and patient with me!
We headed out to show my family and they were all so excited! They popped some champagne, we celebrated a little more, and then I went on to officially put my order in for my dress!!
I am SO excited for it to come in and I can not say enough good things about my experience at Linen Jolie. The team truly makes finding the most important dress of your life an amazing experience, and I'm so glad that I said yes to my dress there!
Linen Jolie is located at Located on the Second Floor of Chatta Box in Metairie. The address is 4114 Veterans Memorial Boulevard, Metairie, Louisiana 70002. And there number is 504-459-4350. Making an appointment is made so easy and convenient by just going to their website at http://www.linenjoliebridal.com.
If your a bride in the area, looking for an unforgettable luxury bridal experience, this a place you can nottt pass up & I know their team can't wait to work with you!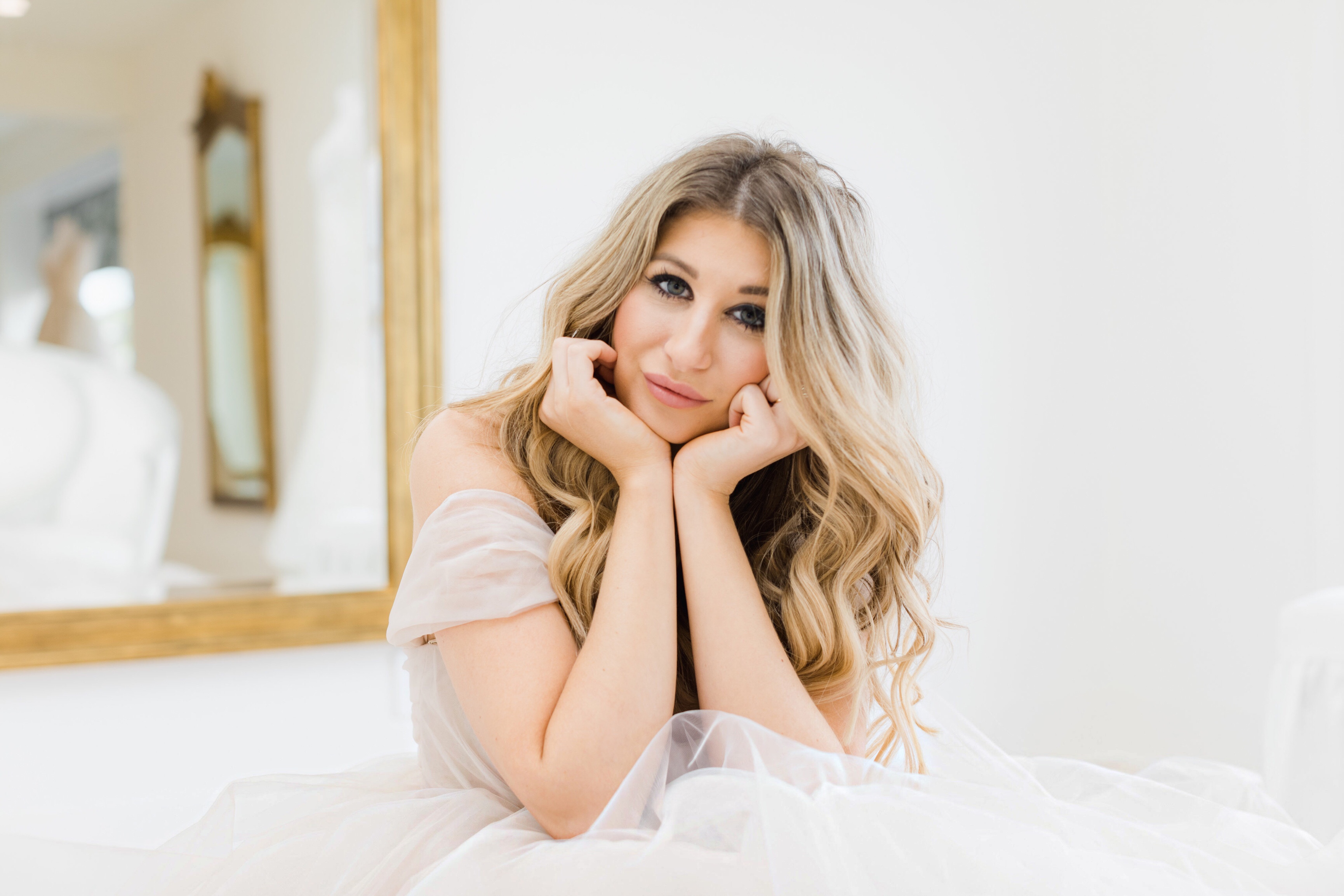 p.s. – obviously none of these are my actual dress, I had a blast getting to play in tons of them & cant wait to share my actual one with y'all on my big day!
XoXo, Chelsey Rae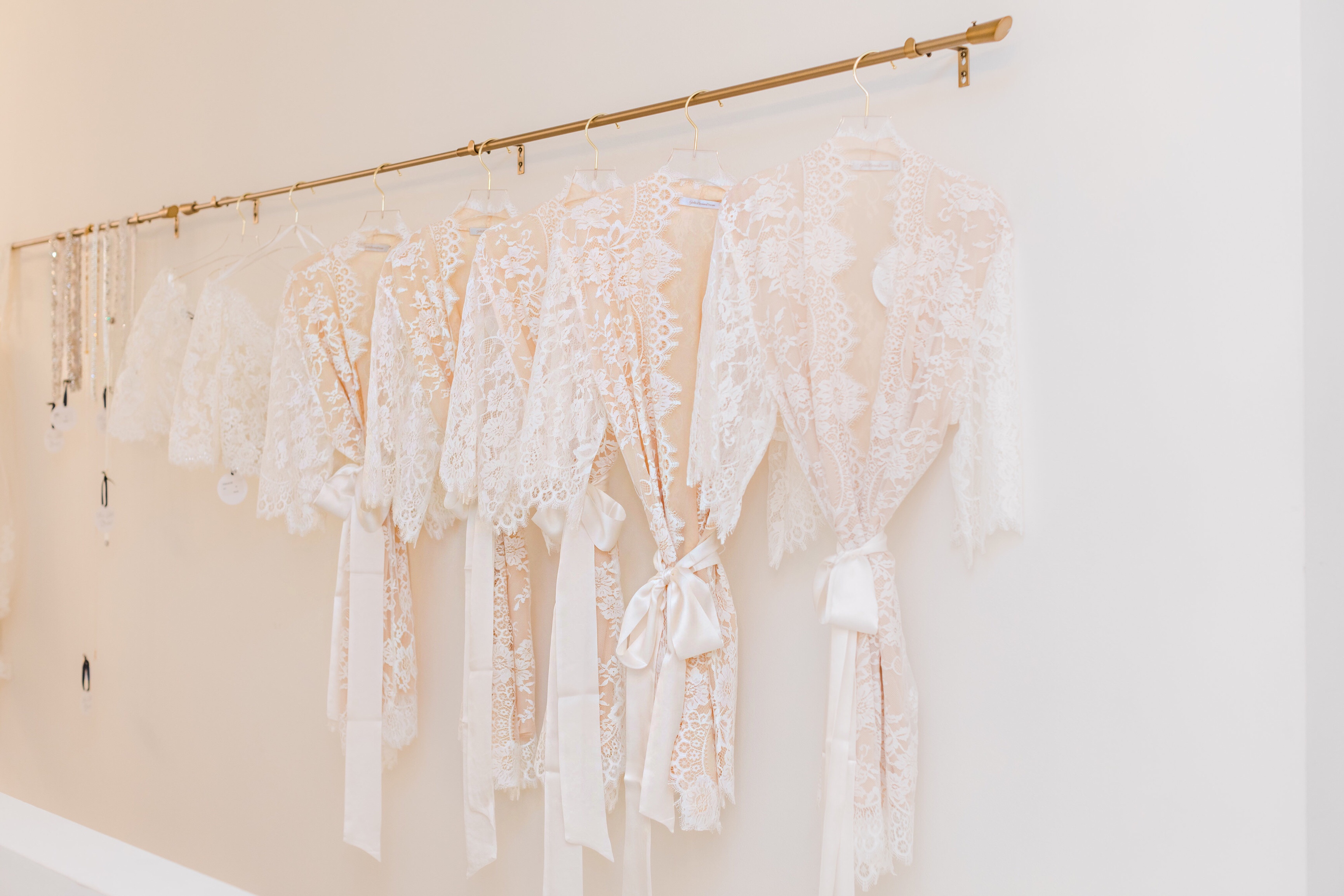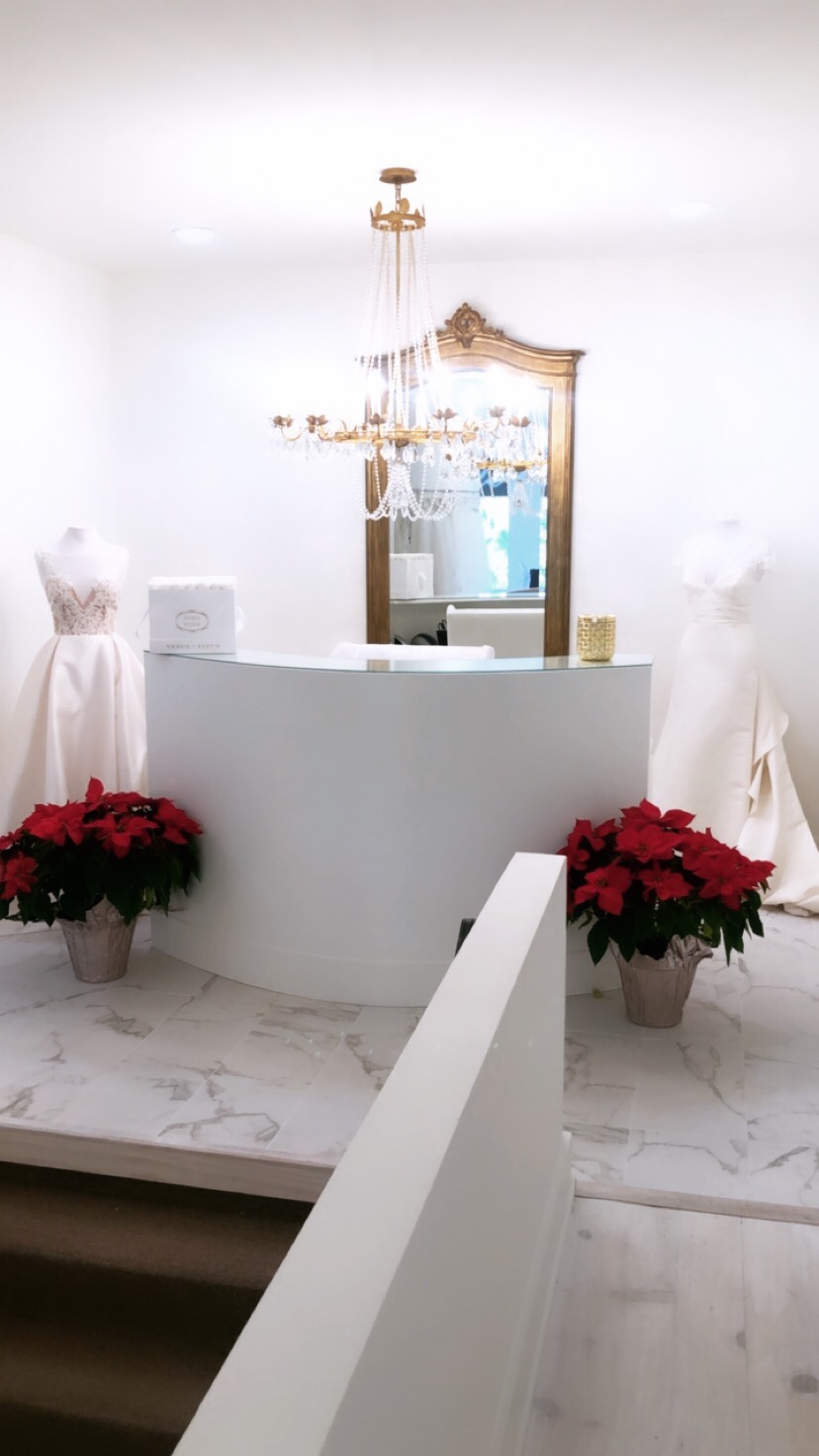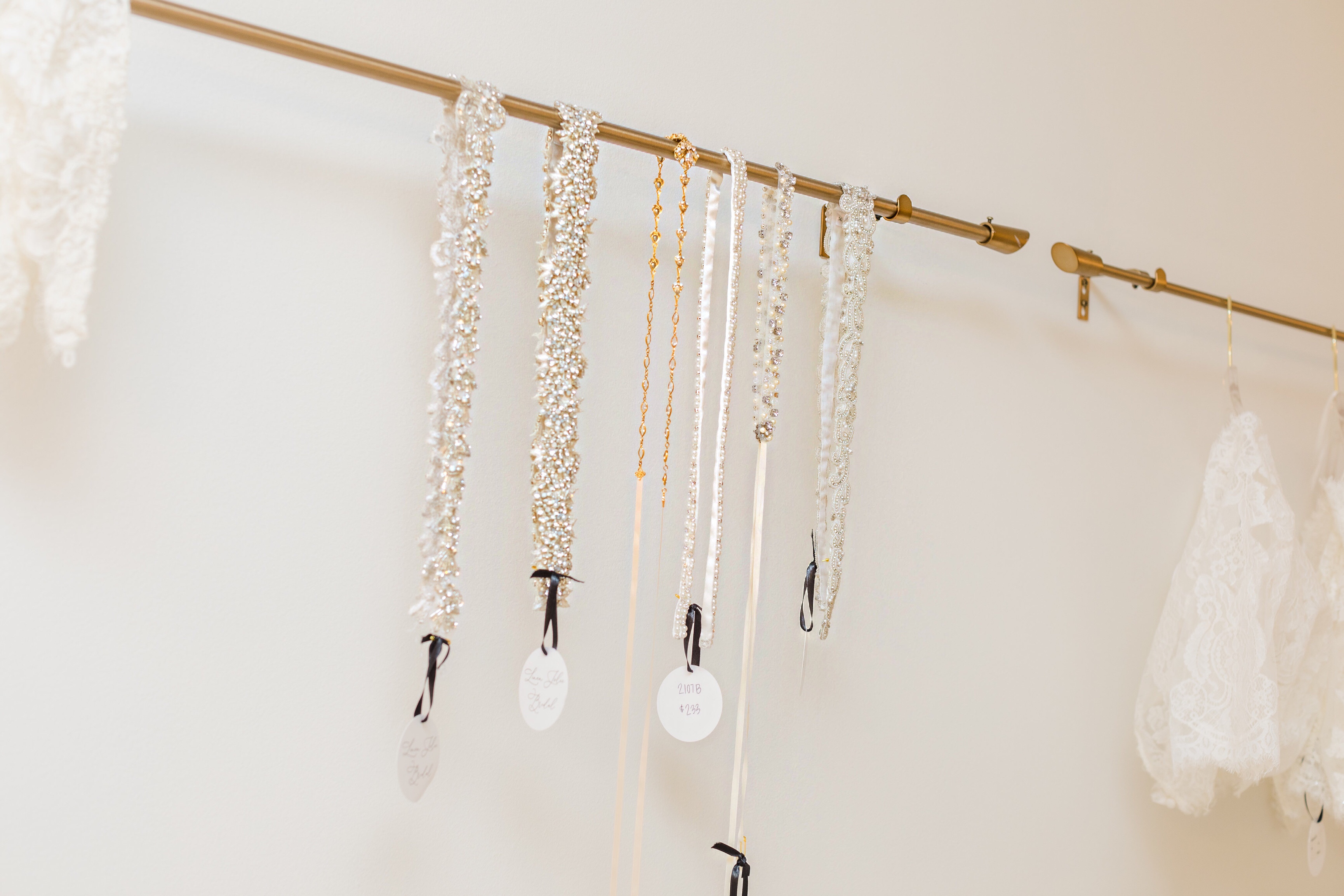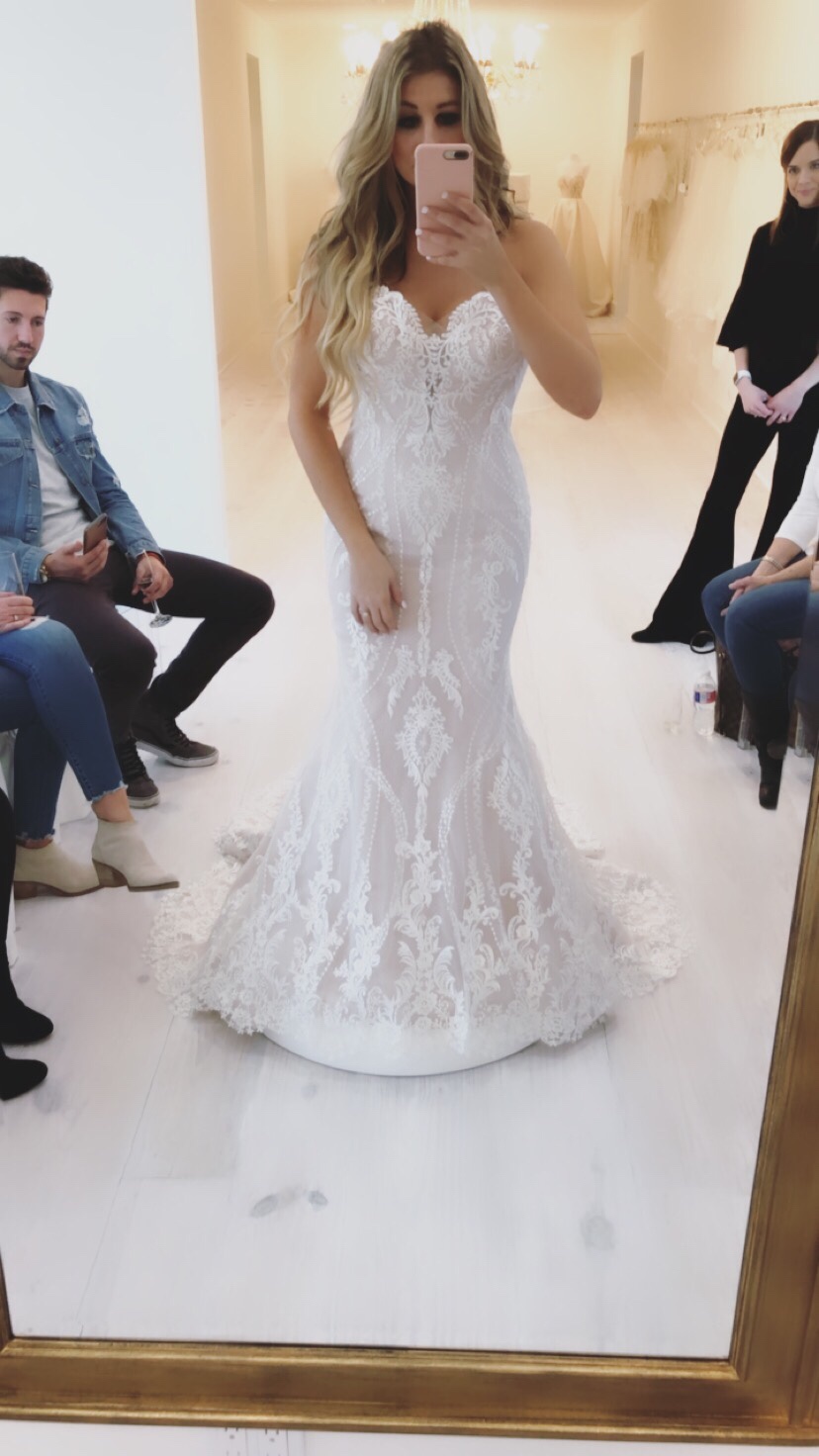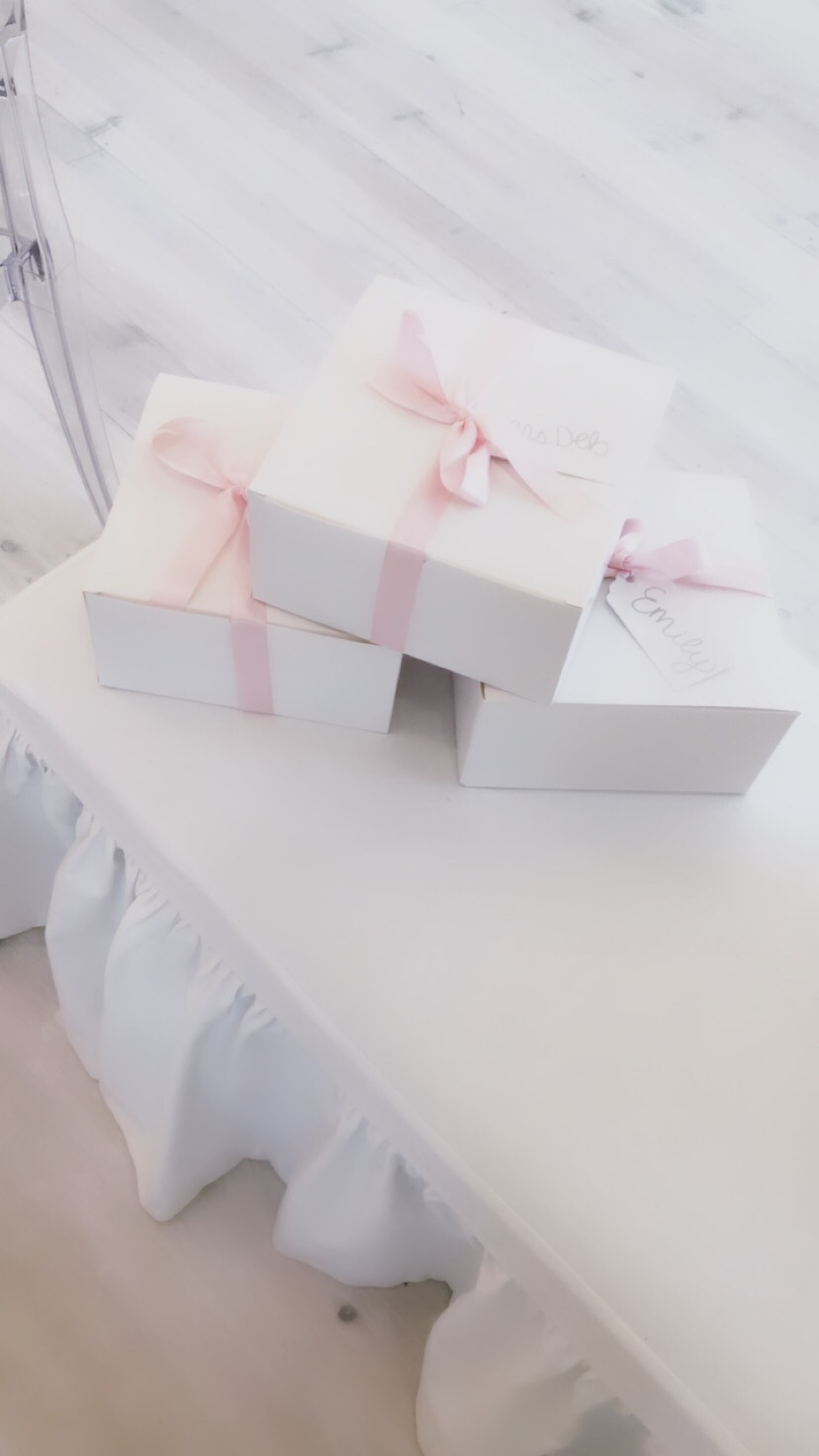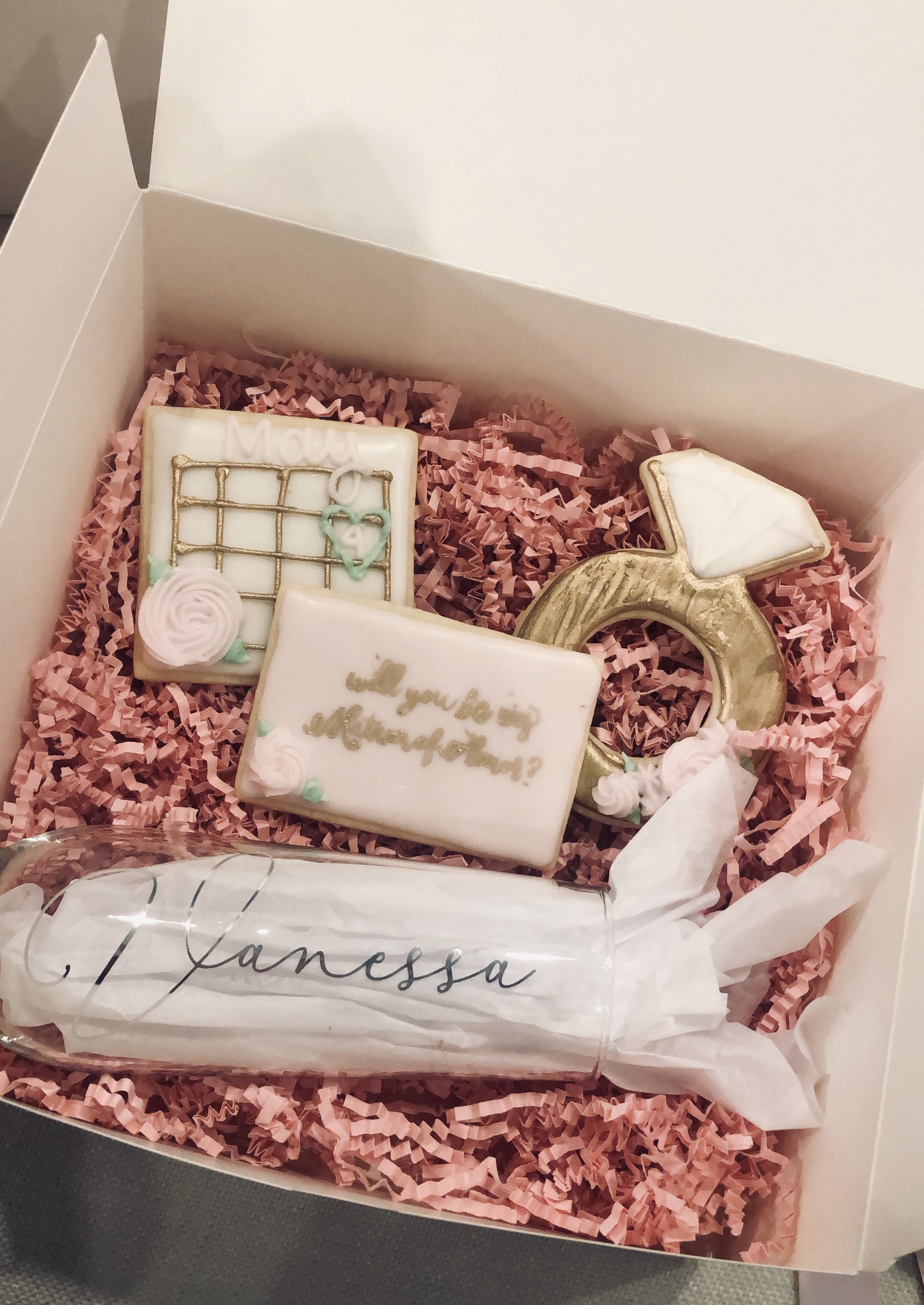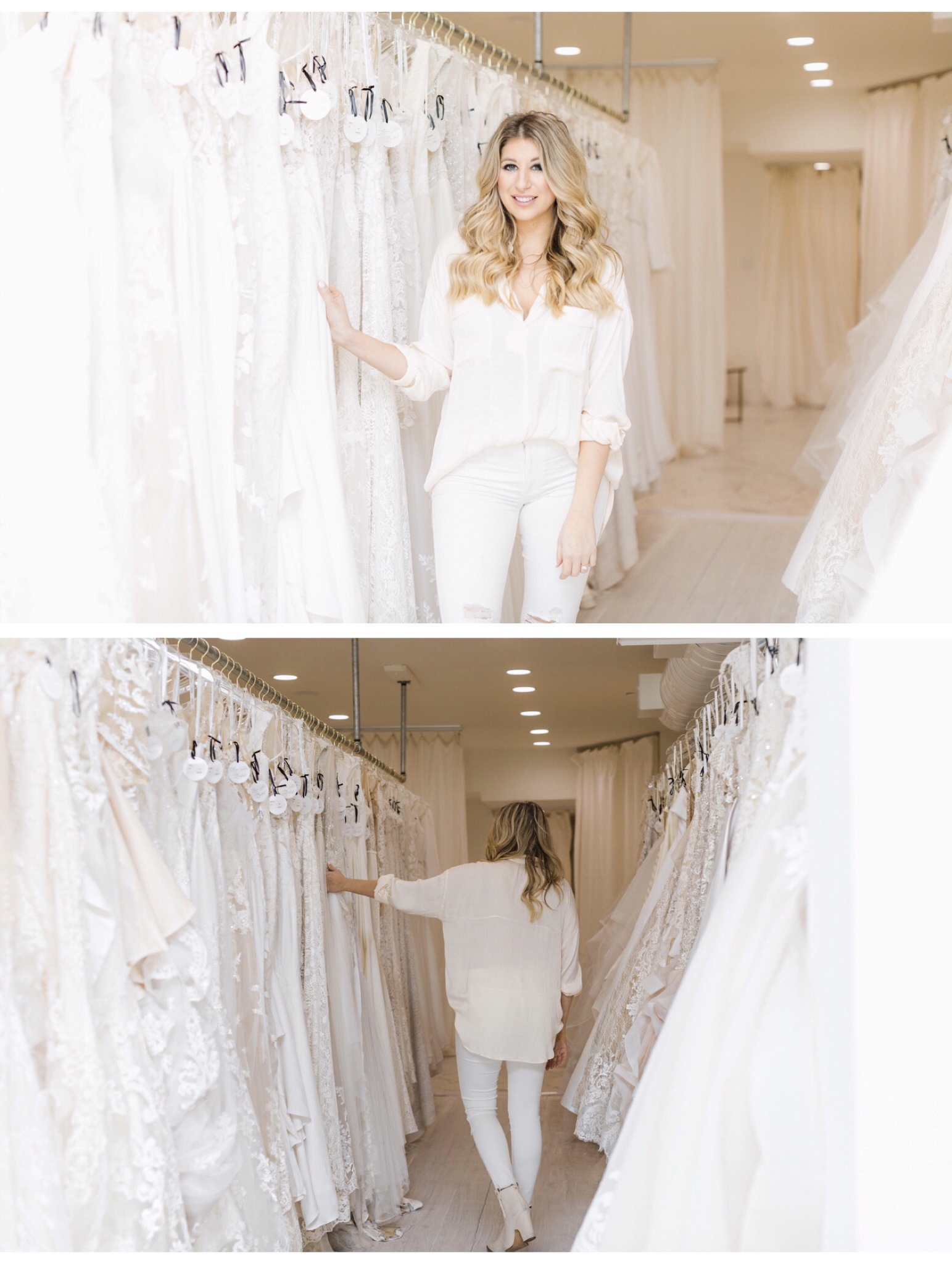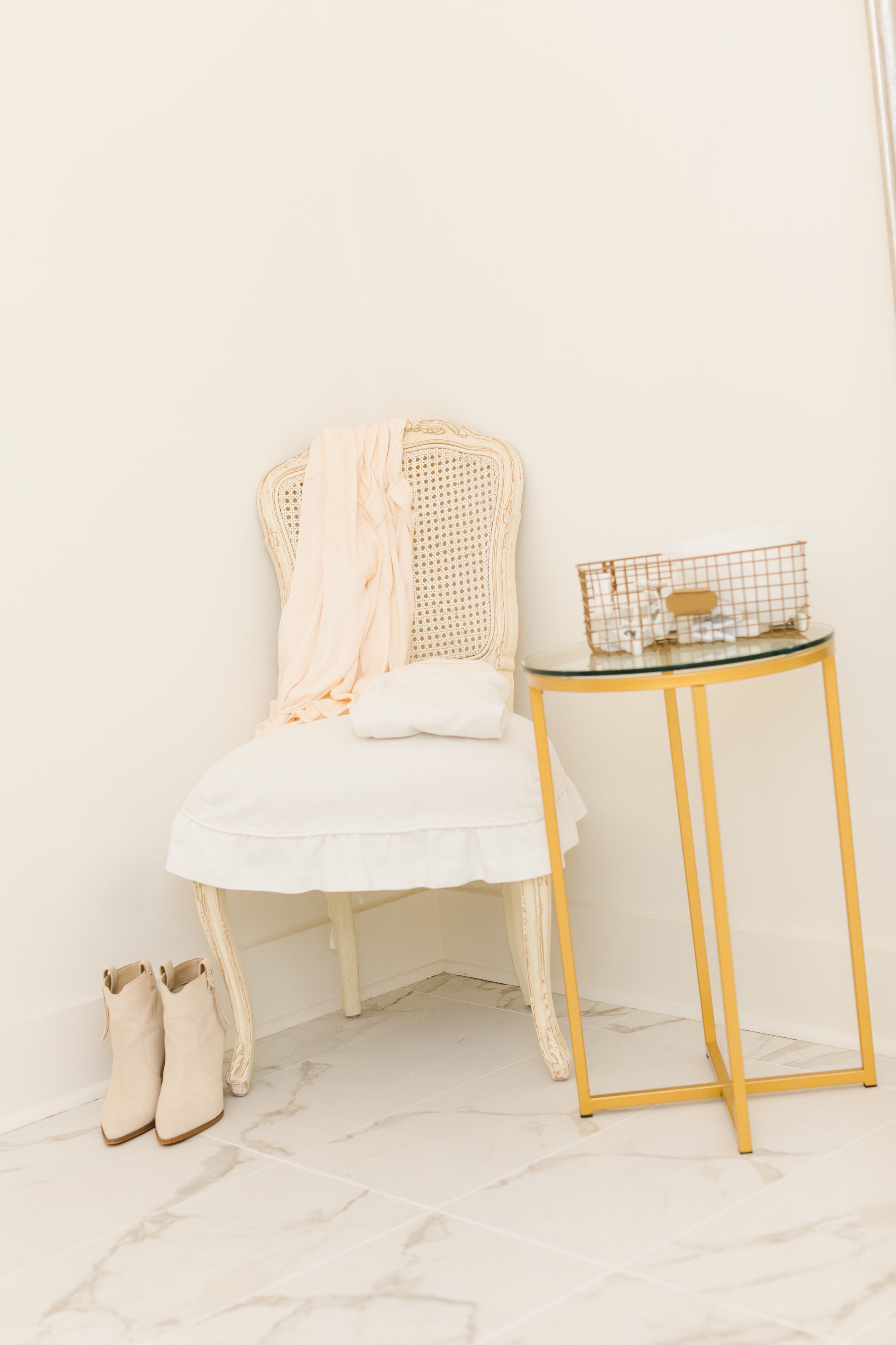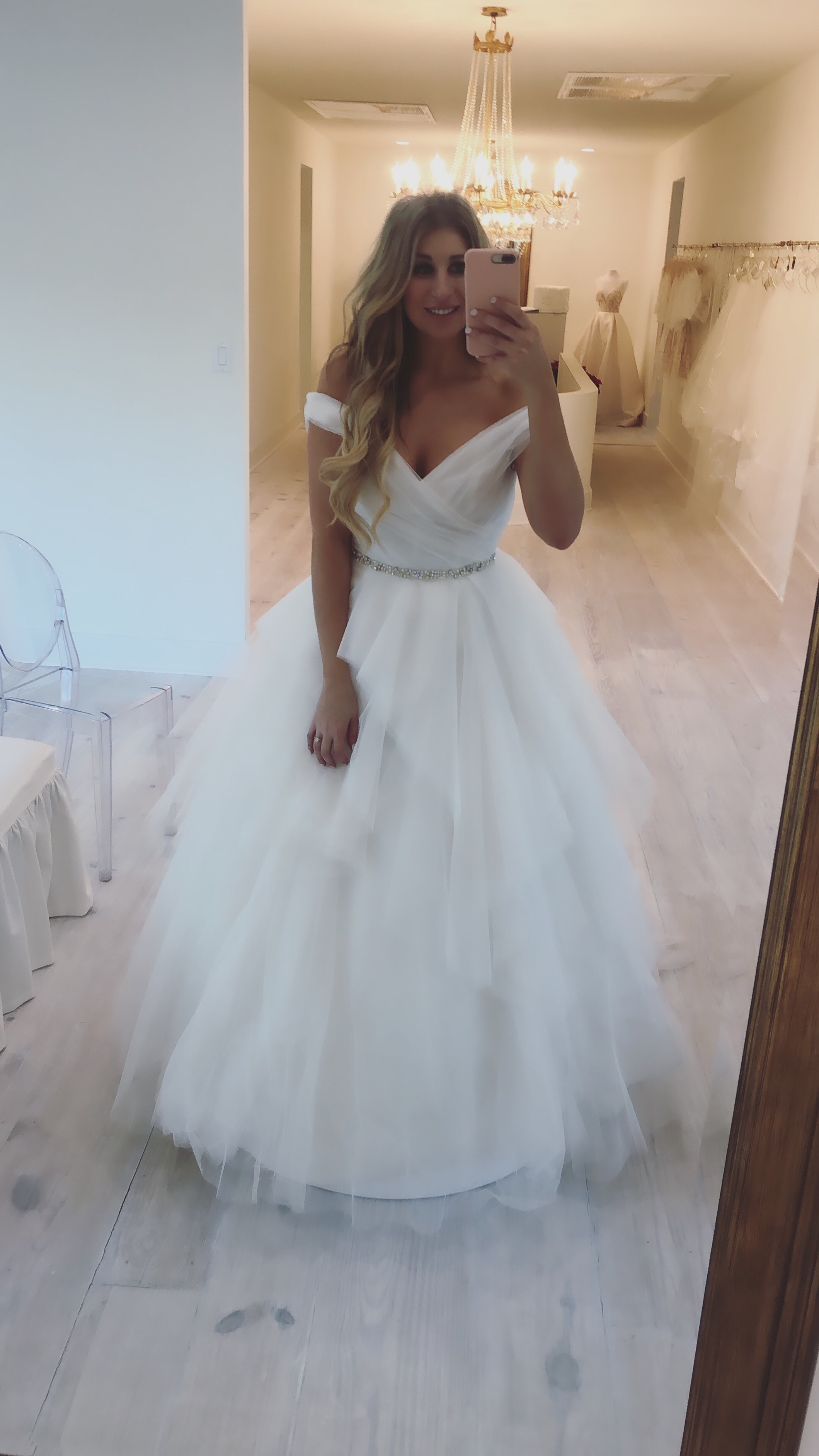 Big thanks to these people for helping me decide! I love you all!!!