Hey guys! Happy Valentine's Day!! I'm doing a Blowout Box Instagram give away with H2O so head on over and enter if you have Instagram! If you don't simply comment on this post & I will include y'all in the drawing! Winner will be announced on 2/14 at 4:00pm!
I also want to take some time today to talk about H2O and a little bit about this product!
I've worked at H2O for about 11 years now. However, I practically grew up here! My mom has been a hairstylist at the salon for around 28 years (give or take) at this point! You could say a love for hair just runs through my veins hahaha!
I ALWAYS knew I wanted to do hair and always knew I wanted to work at H2O, (I have a H2O Barbie I made when I was little to prove it) there's something about the energy here. Things are always busy & the atmosphere is always fun!
What makes the salon even better to be at is the team! Most of my coworkers have been here for years, everyone knows everyone's clients & it's really such a family atmosphere. A lot of salons have stories about not helping each other out or this person being mad that this person is in their chair but there's no competition here because we're really all very passionate about hair, our clients & each other!
I also might be bias but we can all rock out some freaking hair! I think we all owe that to the fact that when we start with the company, they instill their work ethic & a little bit of the H2O touch to our technique!
Basically, we're here to create gorgeous hair & here for our clients who are the most important thing at the end of the day! We don't stop at hair though – We have a full spa, an amazing skin clinic with the best aestheticians, and a blowout bar upstairs!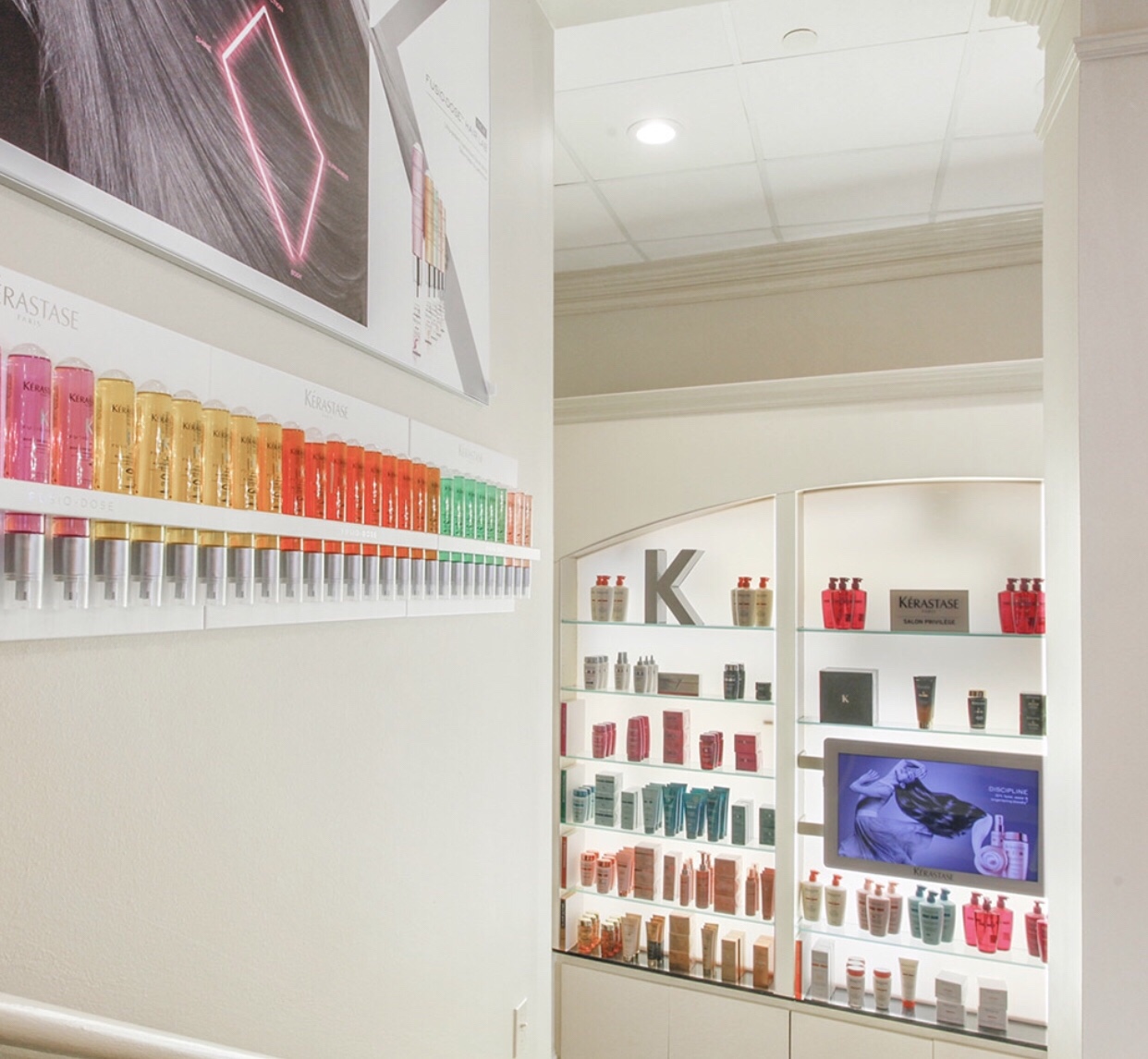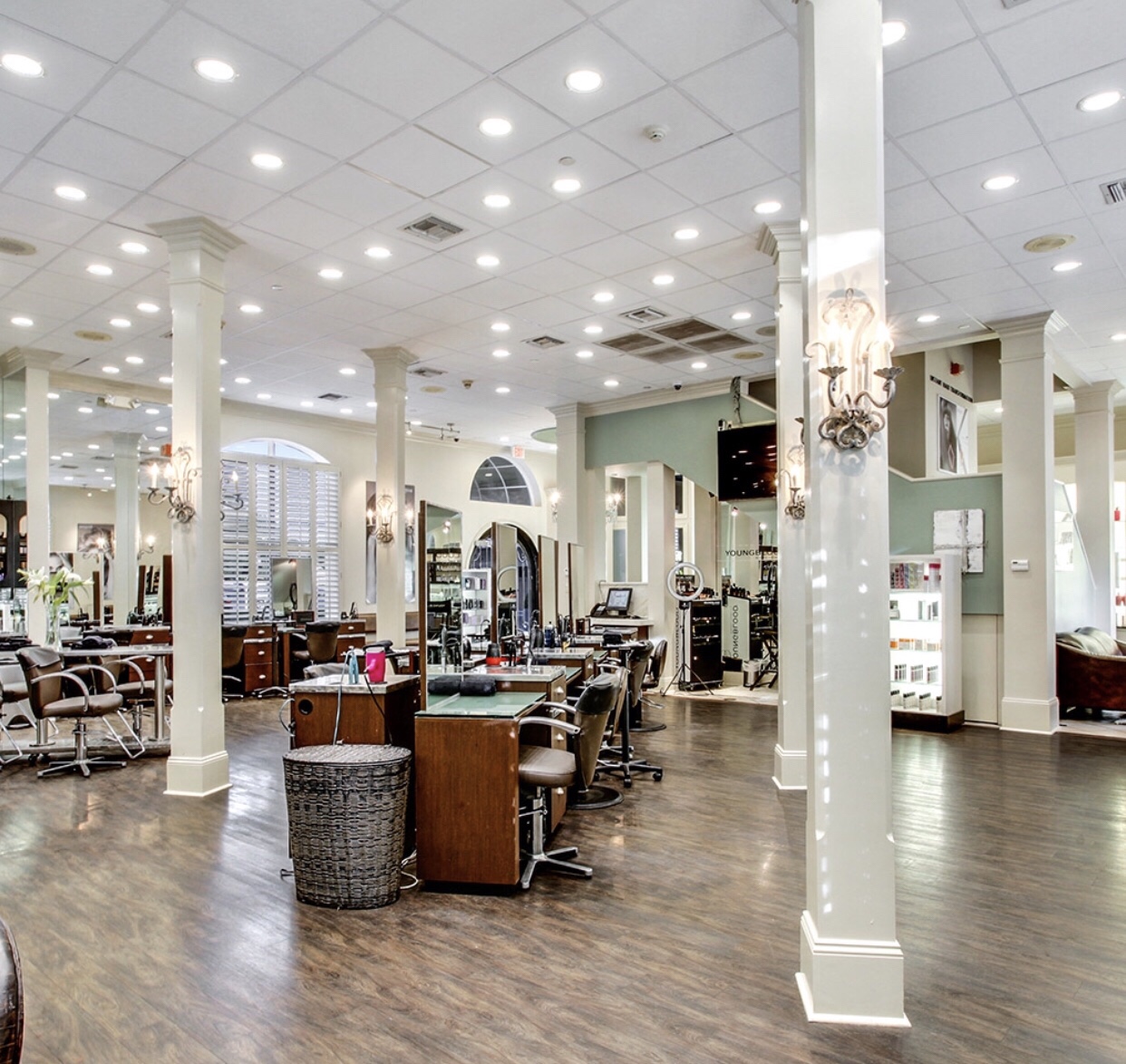 Our product lines are also amazing! Paul Mitchell is an amazing product line full of affordable options for all hair types. Kerastase is our luxury hair line that I am seriously obsessed with! You get what you pay for and I can honestly say nothing's the same as Kerastase!! We also sell Shu Uemura which is a taddd fancier then Kerastase & their sister line! Between these 3 lines, we've got everyone/every hair issue you could probably think of covered!
Now, a little bit about the product in my give away! Kerastase has a ton of different lines within their line. That's what I love about them! Everyone's hair issues are different and so having all these options makes it easy to solve a hair problem! Moisture, shine, breakage, thin, & unruly hair types all have products!
This particular blowout box features the keratine thermique from their discipline line. This product is a smoothing taming milk that protects from heat & fights frizz! This product is obviously perfect for our hot/humid Louisiana summer that's right around the corner! The blowout box comes with a full-size & travel size thermique and two hair clips! The travel size is great to bring to the beach, my little trick is to put this in my hair after I get out the beach water because it helps smooth it and not look so crazy!
hope this post want too long but wanted to fill you guys in on my home away from home & give a little product knowledge!
Hope everyone have a LOVEEEELY Valentine's Day and want to say thank you, thank you to my little family of followers! Yall make me feel the love 😘
XoXo, Chelsey Rae
– SHOP THE POST-