Okay – I thought it would be fun to start doing tradition blog posts with you guys! I'm thinking every Tuesday with be Tuesday shoe day? Every 1st of the month I'll share my monthly must haves & Every 3 months I'll do a life update to fill you guys in on what's going on with me, my goals for the month/all the things I'm loving! I'm brainstorming up some more but for the moment that's all I got 😂
So, here goes the first "Life update"! Let's do this …
what's been going on and what's to come?
So last month was crazy busy & this month is not. I am 100% looking forward to NOT having anything major to do!! Last month I visited Colorado and Boston + New York, while I love vacationing they kinda interrupt the swing of things and it makes it hard getting back in the motion! All that's on my calendar for this month and next is Hayden's communion, my best friend Vanessa's baby Kollins' baptism and Boston again at the end of may!
I'm excited about this Boston trip because it means my brothers coming home & because we are making it a girls trip with my aunt Renee!
I also have a little hair project I am working on that is pretty exciting & a big deal butttt I'm still tweaking the details so I can't wait to share with you guys in hopefully a few weeks!
NOLA to do's for me right now..
I have a few Nola restaurants on my mind right now, I want to get to Turkey & The wolf & bakery bar! OINK,ONIK! I'd also love to make it to French quarter fest one day this year.
Others on my list include some boat days on the lake & I'm craving a Sunday funday in the quarter – I will probably bug Ryan or someone else to do that soon so get ready people if y'all are on my list of besties to bug!
Goals for this month..
• Start and finish reading "BODY LOVE". This is a book I've heard tons of things about, it talks about finding your comfortable weight and knowing your body's do's and dont's so that food is not always a constant thought or battle for you! I need a little extra motivation right now and reading a health book always seems to help!
• Extra family time is on my list right now. I have been so slammed I tend to let the days and hours get away from me. I need to be intentional about my time & what's most important at the end of the day!
• Get my closet more organized #springcleaning
• Finally watch "The Greatest Show Man" I started this the other night but couldn't hold my eyes open!
• Complete the BBG ( bikini body guide ) on the sweat app! So I downloaded this app and this week is my first week in! It's a four week program for the first set and continues on to different levels as you become stronger!
Stores that I am loving..
Forever 21 , always a great pick for trendy and inexpensive clothes! American Eagle , okay NEVER would I have thought this was on my list. It totally is, their summer stuff is SO CUTE right now! Trust! Free People , this is an expensive problem but I can't help it!
Blogger that inspires me..
Emily Gemma. I've been following her for years! I am obsessed with her style & closet, although I can rarely afford everything in it! I also really love her style of blogging and how she is just SO real with her followers + she is really good with stories and lets you into her daily life! Check out her blog here.
Last movie I saw that's worth talkin' about…
Coco, I watched it on the plane on the way to Boston. I am aware that I am 29 but I am a sucker for a good Disney movie! The story behind this was so cute & is all about following your dreams even if your not doing what everyone thinks you should be!
That's it for my first official life update post! If you guys want to shop anything in this post, like that body love book, scroll down to the slider & it's all there! Just click the arrows 🙂 I hope you all have a fabulous Thursday!
XoXo, Chelsey Rae
📸 : Nina Celie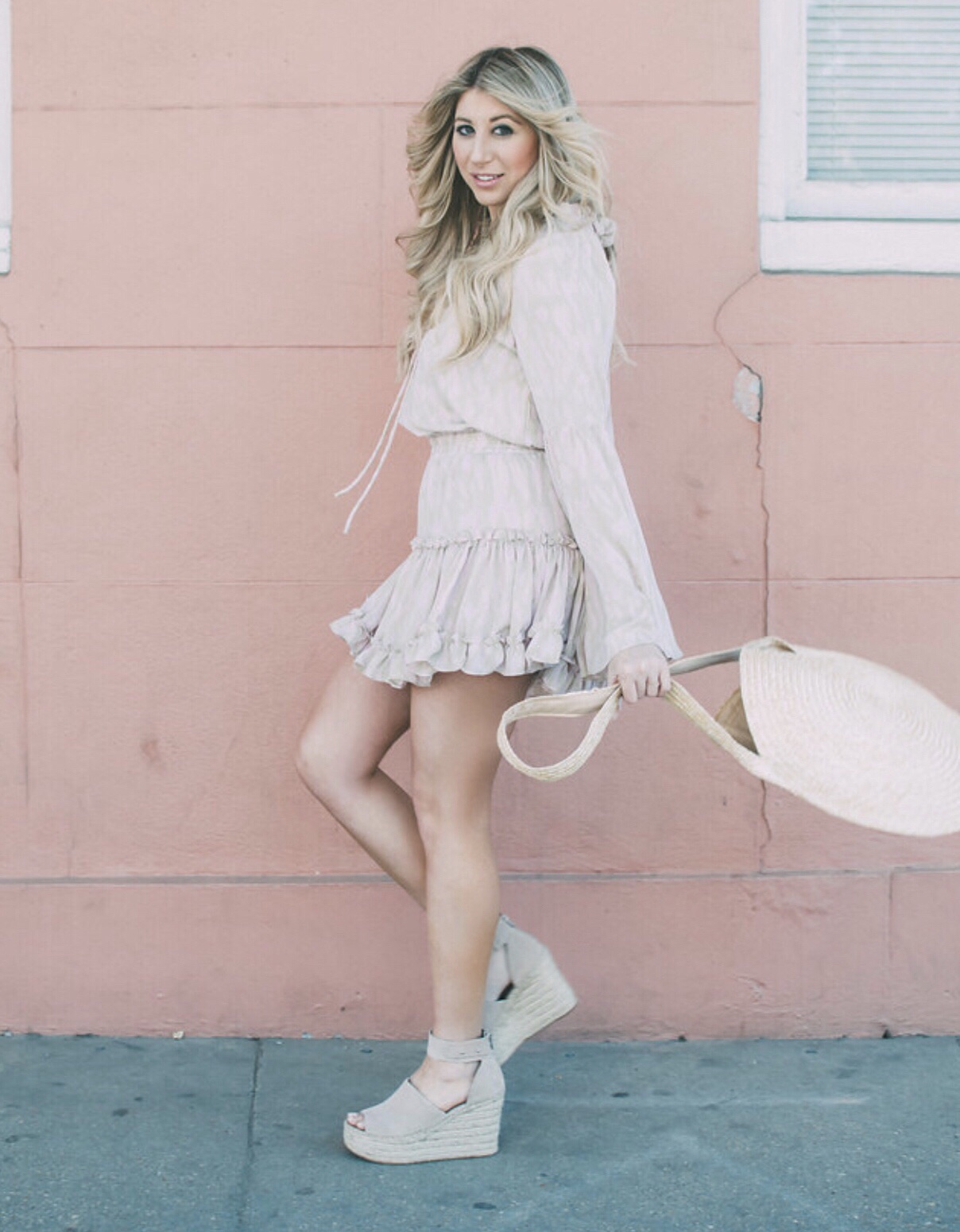 – SHOP THE POST –