Hey yall! Hopping on today to share this adorable cami dress I found with you guys!! It's so versatile & under $30! Scroll down to see why I love it and the different ways you can style it!
This dress is perfect for the winter/spring transition as it can be worn alone or with something light on top! I'm also loving it because it's the perfect date night or girls night outfit! I can tell you I will style this again with a jean jacket and maybe some white Keds! It's casual but can definitely be dressed up!
I also want to talk about for a second how much I am loving the whole cardigan trend going on. I have to say I love big cardigans/longline cardigans paired with a tight dress or even a pair of jeans/jean shorts with a cami underneath. Letting one side slide off your shoulder gives it a sexy feel and shows off your shoulder, a part of the arms girls aren't super insecure about!  I think this look is good and covers you in all the right places basically lol! I'll totally feel comfortable wearing a tight dress with a cardigan to dinner anyday pahaha!
I chose to pair it with a light cardigan on this particular day because it was freezing haha!! I felt like between the long line cardigan and the stripes that I wanted to do a very simple shoe, one strap heel for the win!
Have I ever expressed my love for one strap heels? They are my GO TO! I feel like they are simple & sexy! Since they have a very thin ankle strap I feel like they are perfect for making you leg look extended! And I think they are the perfect shoe because they can be casual,with a pair of jeans and a sweater or dressy, with a cocktail dress or even super dressy with a gown! I think everyone should have a good pair of these in both nude and black because they are THE PERFECT VERSATILE SHOE!
Sharing the deets below each photo so y'all can shop the product!! Y'all know the drill!!!
Forever 21 | $28
Forever 21 | $38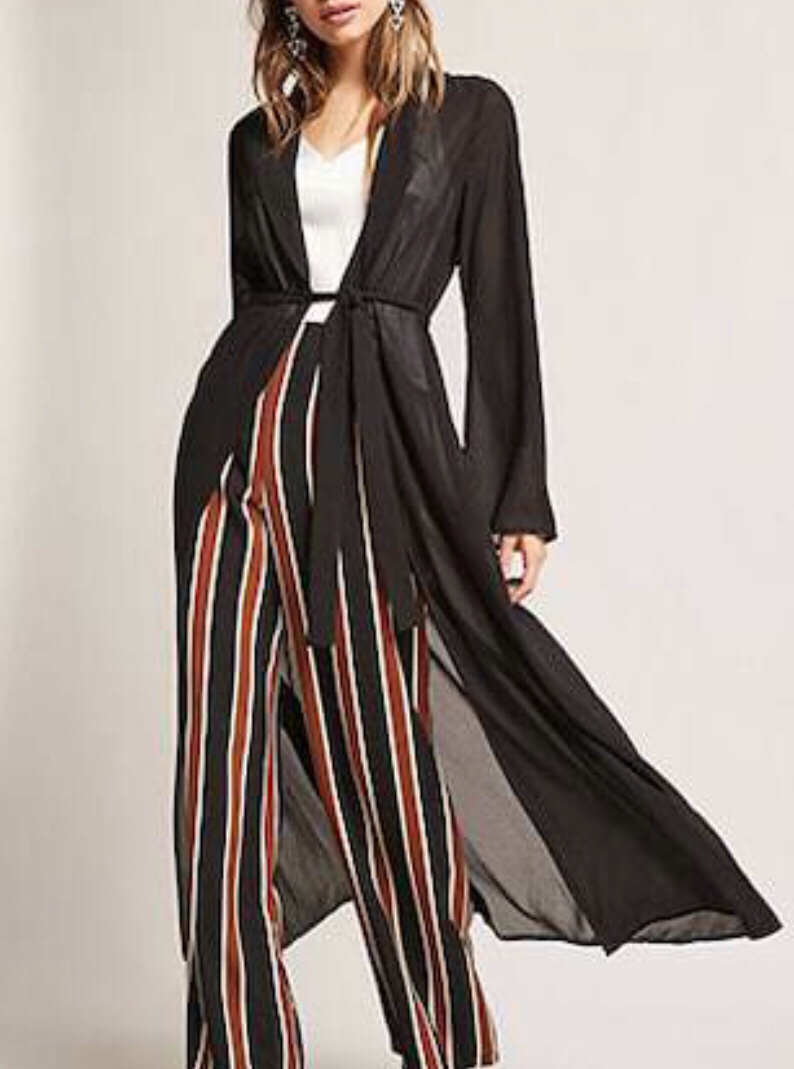 Forever 21 | $35
Forever 21 | $14
My exact cardigan is sold out but I linked all these similar options for you guys! Also adding a few one strap options in the slider below!
– ONE STRAP SHOES –

Happy Thursday guys! One more day till the weekend!
XoXo, Chelsey Rae
📸 : Nina Celie
– SHOP THE POST –