---
Hey y'all! Blogging' from Boston over here! I've sooo been waiting to share this hat with y'all from the second I got it! Okay, I've also been waiting to share the shirt too because I love it and it's so comfy!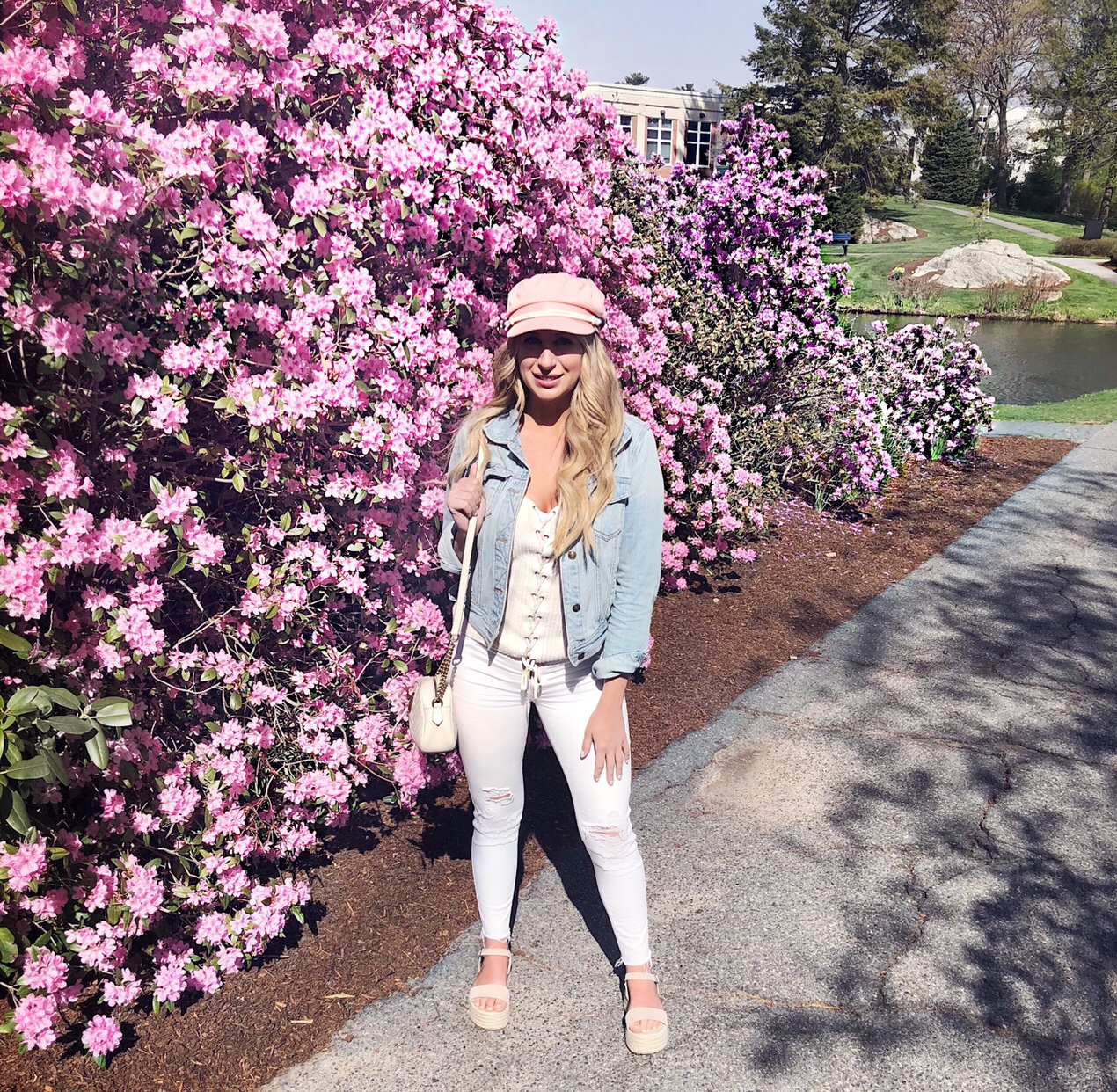 I couldn't seem to get a good picture that I lovedddd enough to Instagram so y'all are just getting the picture on the blog lol! I think I am officially screwed because I am spoiled by Krista's pictures! She is the freakin bestttt & now when I take a iPhone picture of a outfit I'm like…ew! Why does this look so crappy?! Obviously because it's not taken on an professional camera. First world problems. I know! But just keeping it real!
Anyway, back to why we're here! So, I paired my pink hat with a grayish white tie-up sweater tank & some white jeans! The top is supposed to be tight and kinda show your tummy & I didn't want that walking around Boston so, I sized up! It ended up having a good relaxed fit! I threw on a jean jacket, because Boston is crazy and it's 60 degrees here (aka freezing).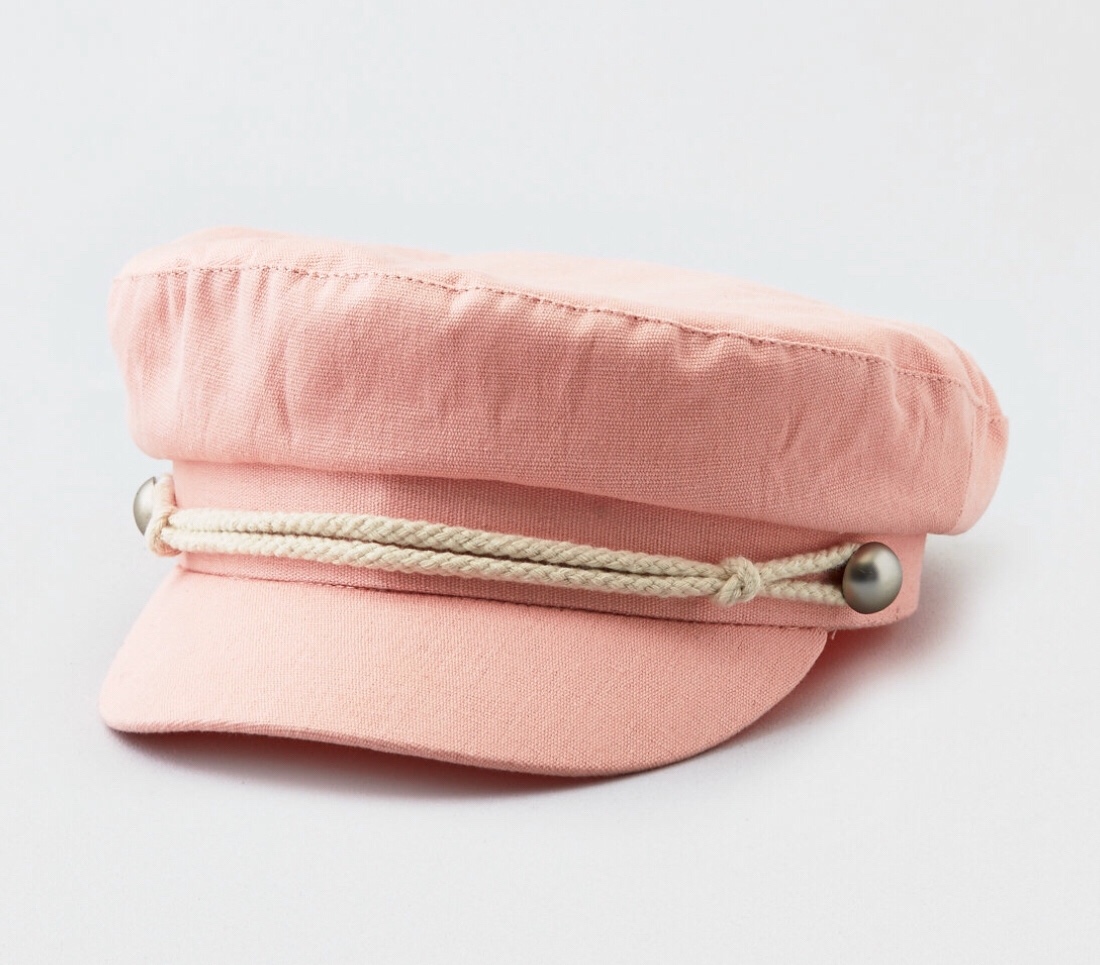 Baker Boy Hat | $14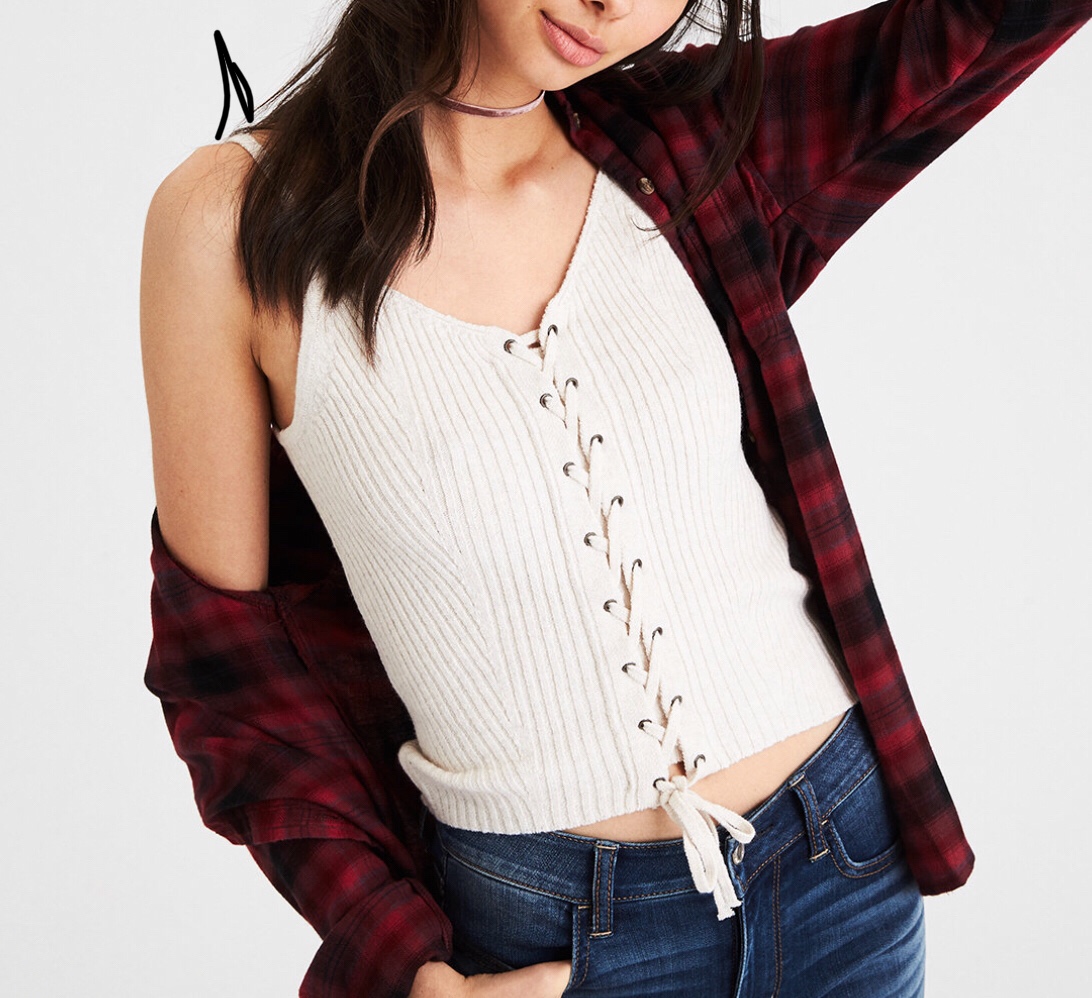 Lace-Up Tank | $12
For shoes I went with my coolway espadrilles. YALL, I wore these ALL DAY walking around & they were SO COMFY! I am 110% a fan of these. I literally had no blisters anywhere and at no point did my feet hurt. I want them in every color now. I am officially obsessed with these because of their comfort level, their simplicity & their ability to work with a casual outfit or a dressy casual outfit! For the price of these I'm saying they are a must have shoe! I also think they are age appropriate for everyone!!!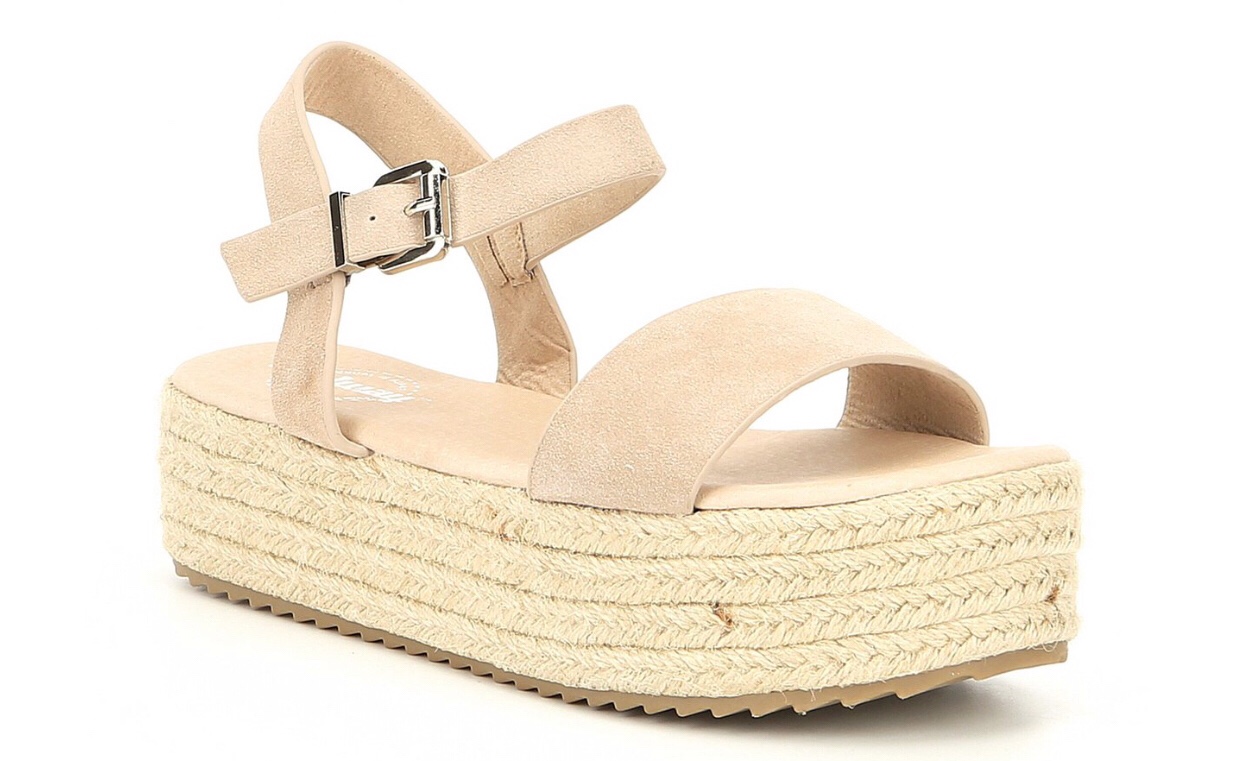 Platform Espadrille | $54
So, if the hat is a little too much out of your comfort zone and this post was pointless at leastttt I brought you good shoe reviews right?! 😂🤷🏼‍♀️
XoXo, Chelsey Rae