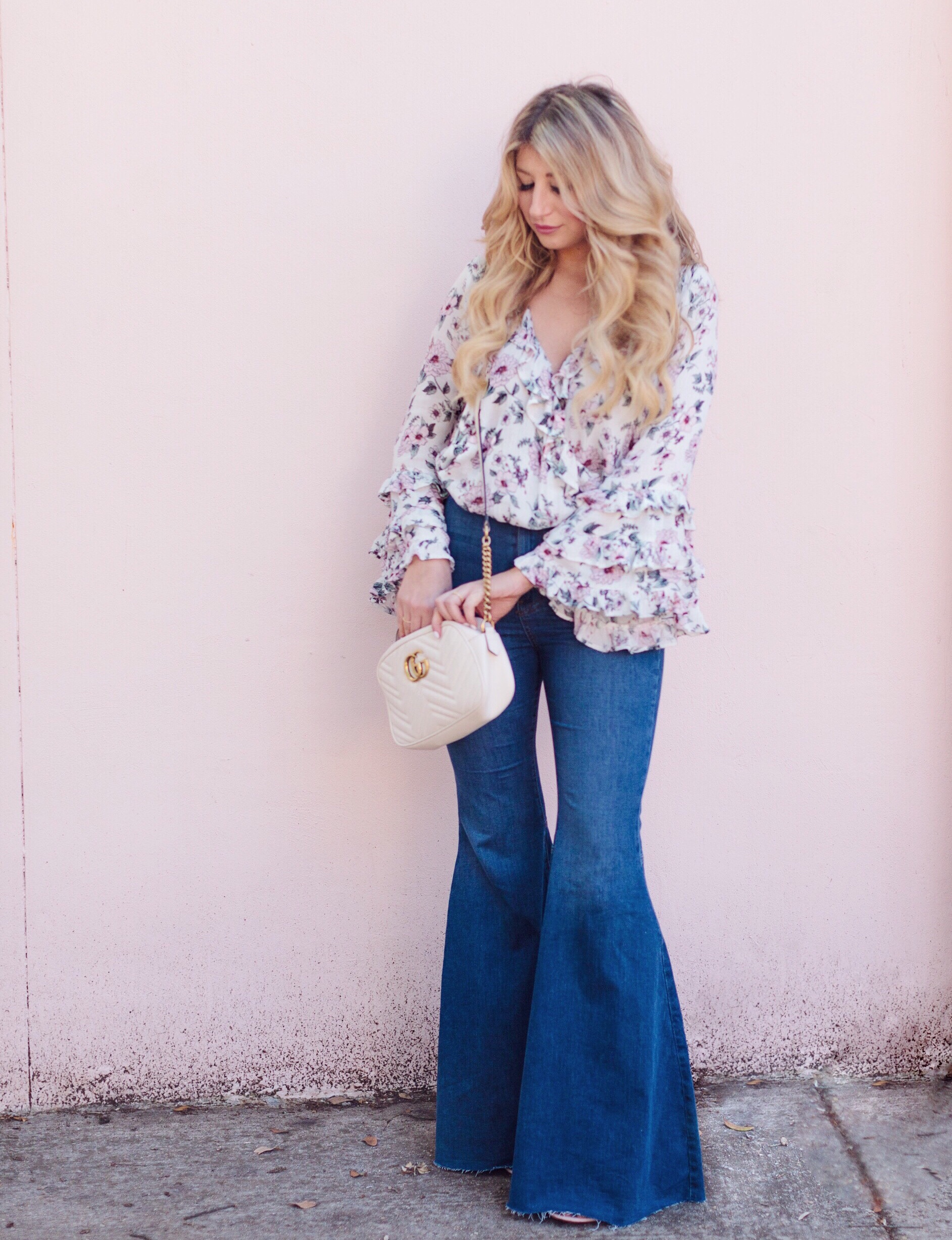 Y'all, I cannnn nottttt deal with how great these bell bottoms are! & who doesn't love a good wide legged jean? I saw them and snagged them in both white and blue!
I'm also here to tell you that these have an AMAZZZZINGGGG price point! Like these are $78 dollars y'all! For a good pair of jeans that's a steal!
These would be so cute with any type of top!! I really love them with a crop top because they are high waisted, making them not show your belly and it's a good balance because it creates a short top with a wide bottom! This creates a flattering look!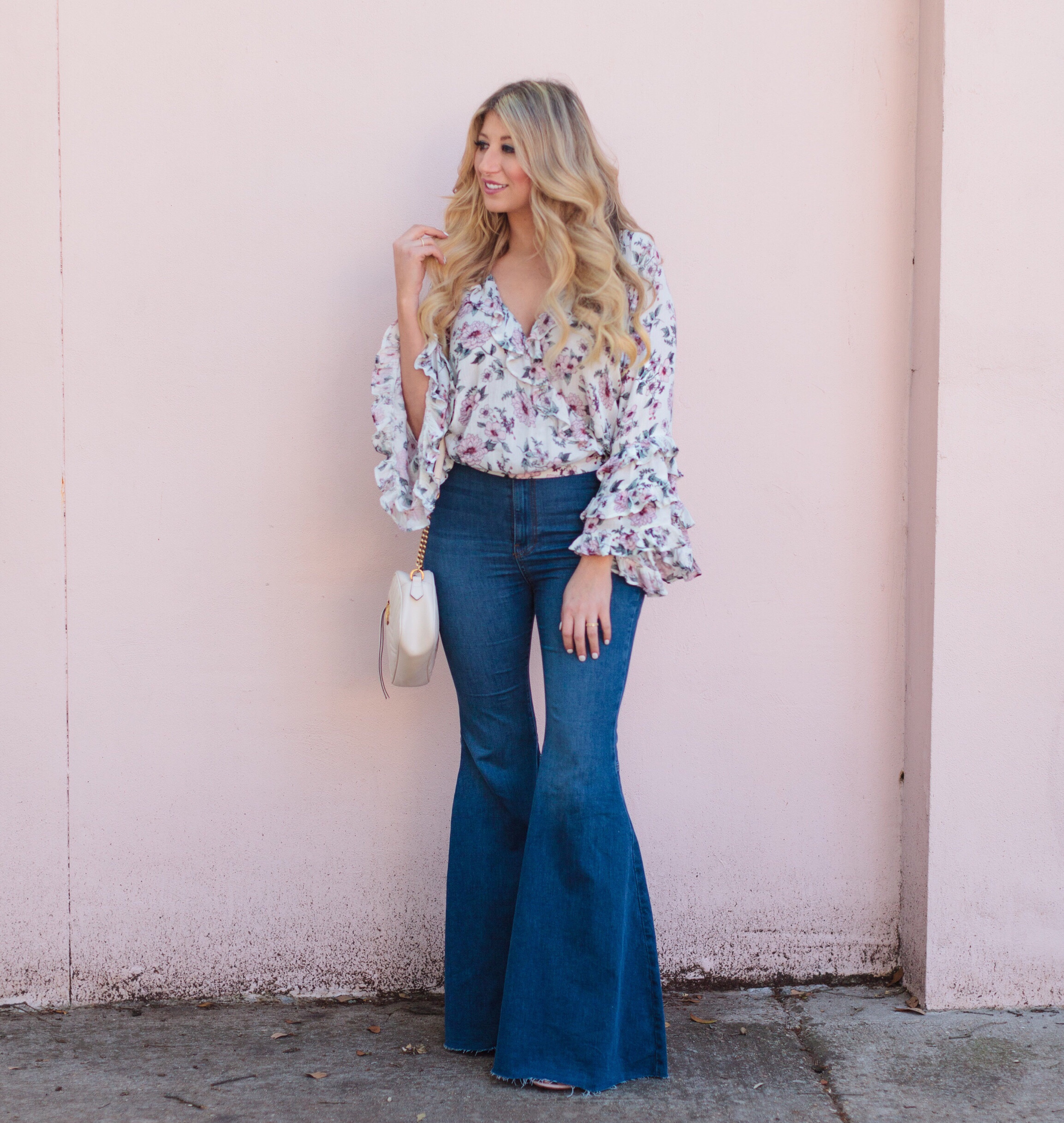 The shirt that I am pairing the flares with here was perfect to me! It is meant to be a crop top & I loved that it had flare sleeves as well! The material of this shirt is light weight making it perfect for summer. It also will be so cute paired with jean shorts and some cute flats!!
These jeans come in tons of different washes, I'd pick by making them easy to go with something that would match the vibe of your closet or colors you most commonly wear!
Linking both my shirt & jeans below!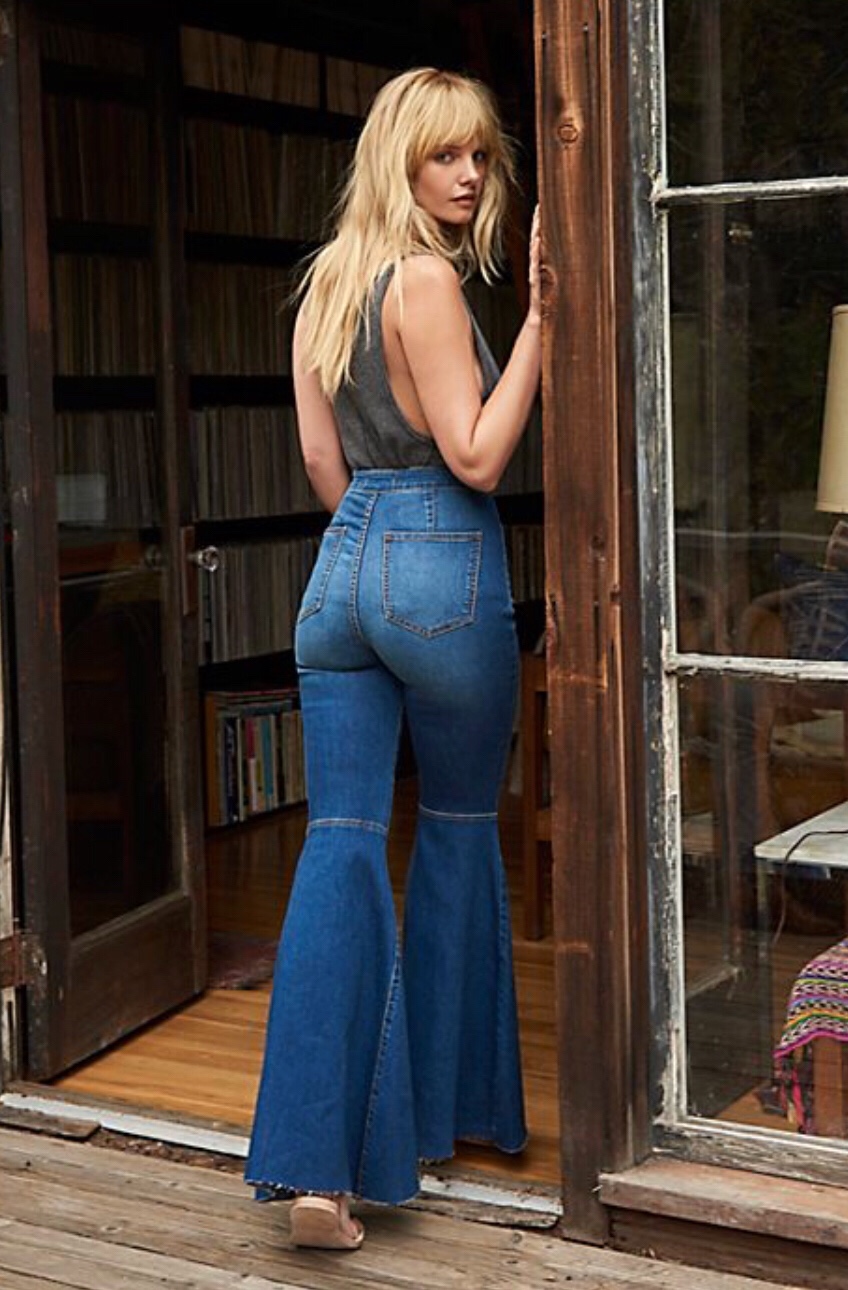 Flare Jeans | $78
Ruffle Sleeve Top | $32
Sizing in both of these items were normal to me! The only reason I may size up on the jean (or any jean) is to have a little extra movement in the band (so you don't get a muffin top)!
Bottom line of this post, bell bottoms never go out of style!
XoXo, Chelsey Rae
– SHOP THE POST –