Okay, throwing this post up super quick because 2 things in this picture are restocked & I love them so I think y'all will too!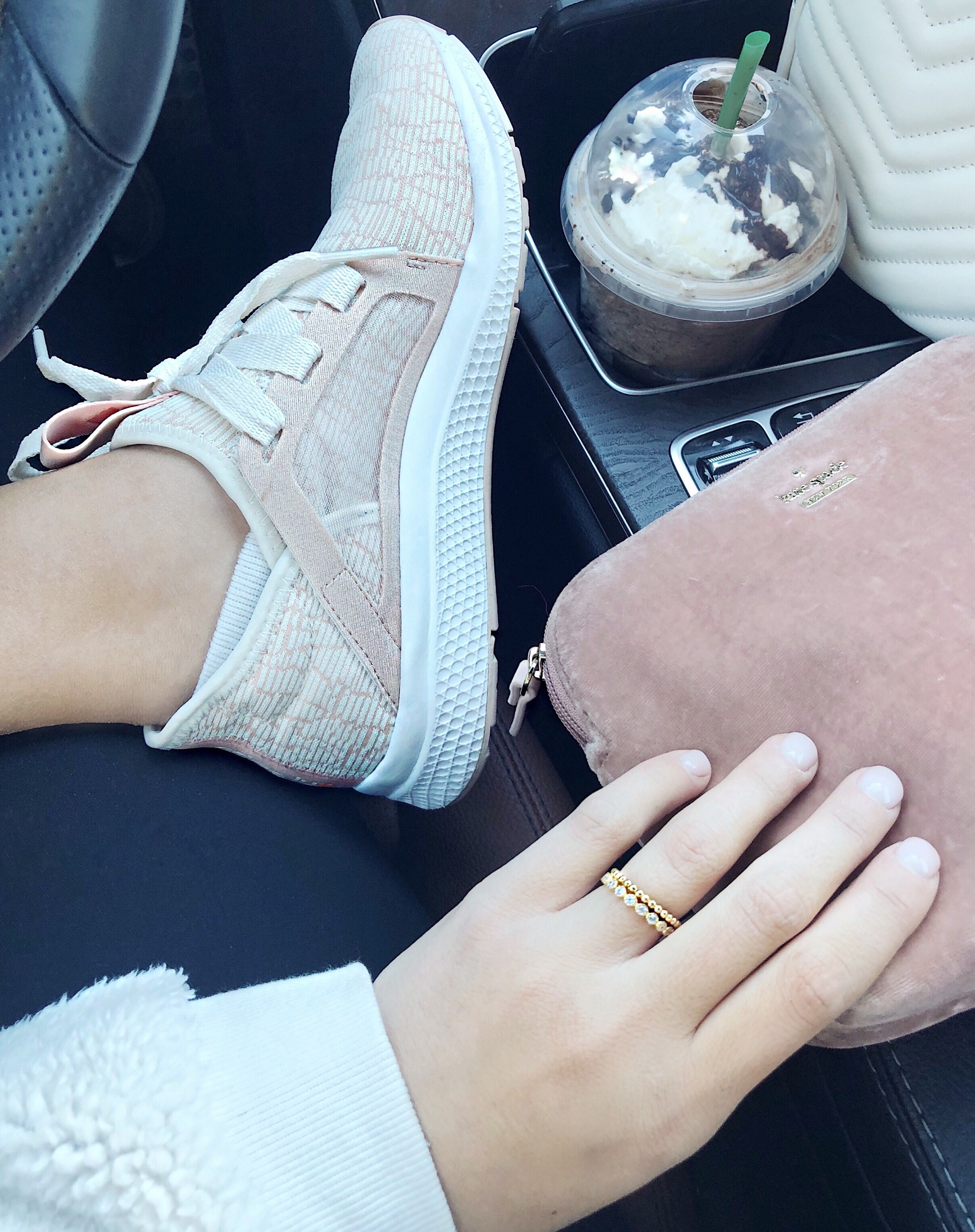 First off this maybe should have been titled 4 recent obsessions, because I am OBSESSED with Starbucks double chocolate chip Frappuccinos, these things are probably 38366473 calories & have absolutely no coffee in them. A.K.A – this is a child's drink!
But what's most important here is the shoes, the makeup bag & the sweatshirt! Y'all, this sweatshirt, I DIE. I live in it! I'm obsessed & im getting a second one in white & one in black! Yes I am aware that I have a problem.
These shoes are just cute and I get tons of compliments when I wear them because they are different then most styles! They are also really well priced if you ask me since they are under $100 & this makeup bag is blush & velvet so we know that's an automatic I'll take it from me! The sweatshirt is only $12 & the make up bag is on SALE for like $50!
Linking all theses goodies below! Hope everyone's having a fabulous hump day!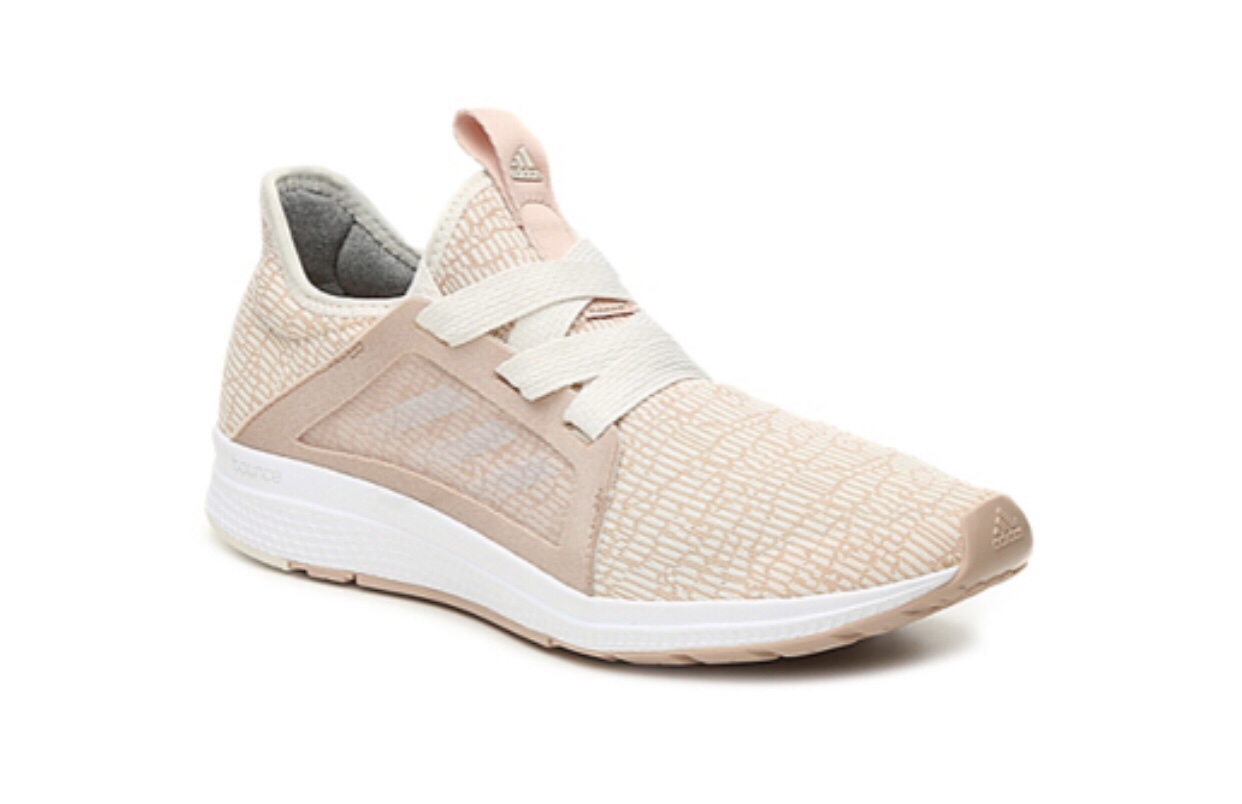 Adidas | $79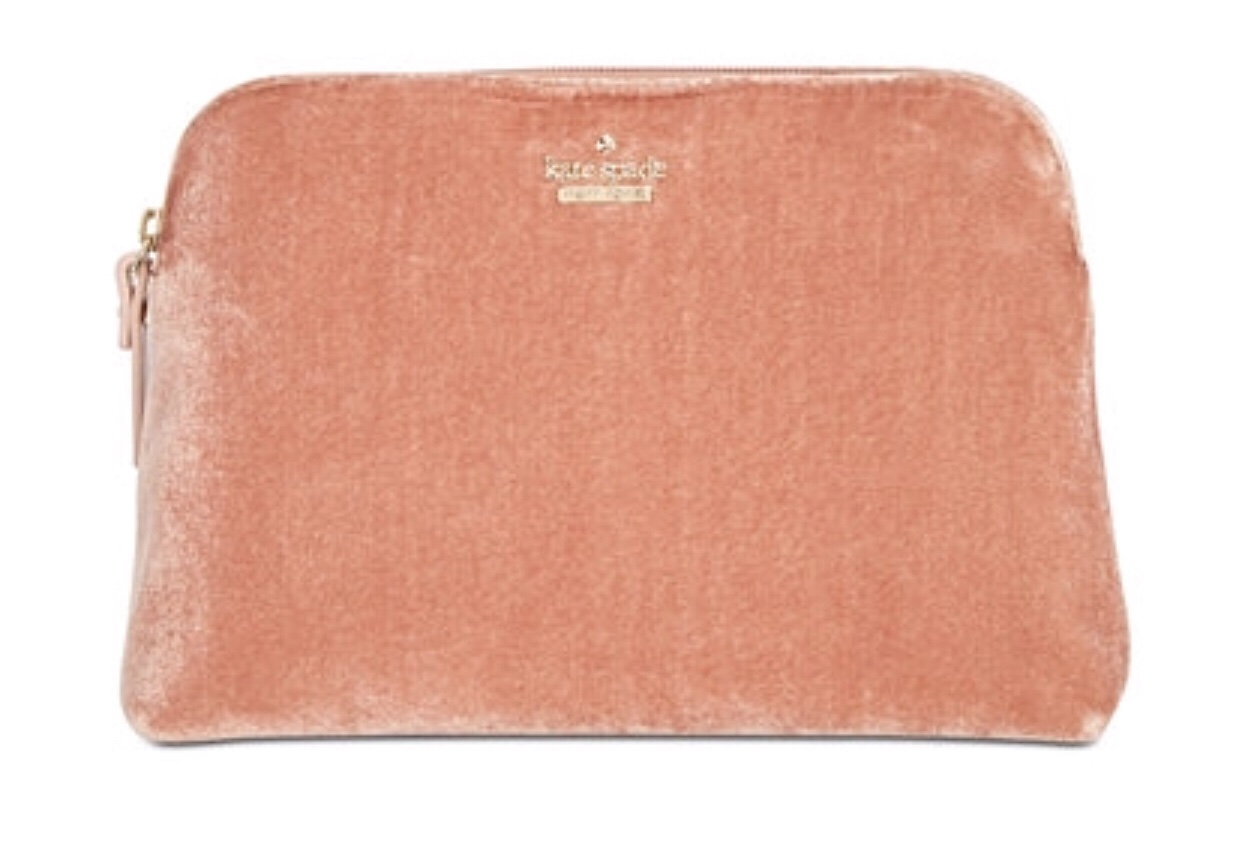 Macys | $52
Forever 21 | $12
Sterling Forever | $84
Couldn't forget the rings! They are so cute & are 14k gold so they don't turn your finger ugly green!
XoXo, Chelsey Rae
– SHOP THE POST –