Happy birthday week to me & happy first giveaway to y'all ; ) I seriously appreciate all the support from everyone while I get this blog rolling! I'm giving you guys a chance to win two of my favorite kérastase products! Let me tell you a little bit about them!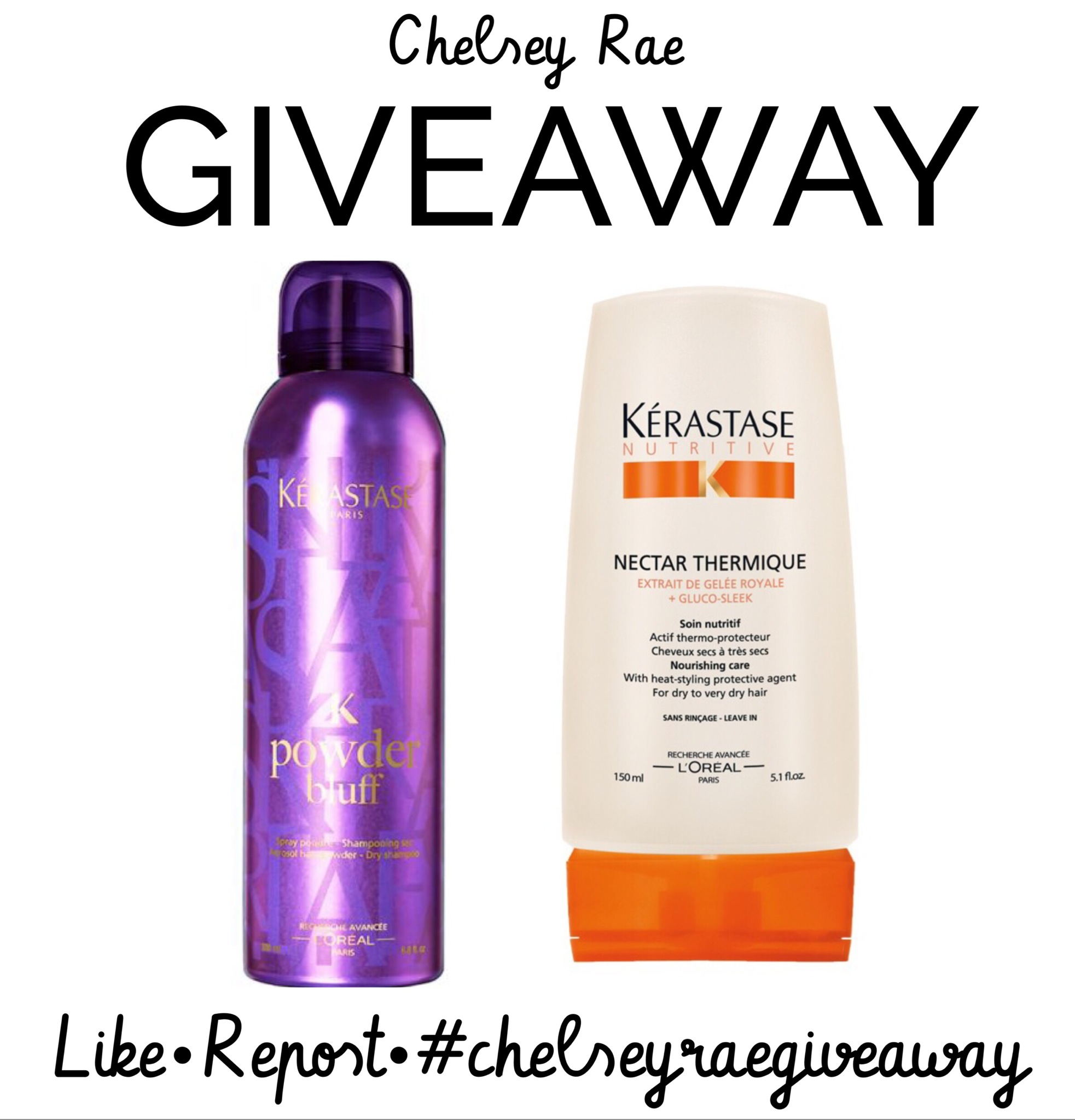 Nectar Thermique
Is a leave in moisturizer. It nourishes and softens your hair, keeping it smooth and shiny! It protects hair from drying out while using heat styling tools. A.K.A. This needs to be apart of your hair regimen EVERYTIME you shampoo. If you don't own this product your missing out on life.
I apply about a quarter size amount to the ENDs of my hair, working my way up to the mid shaft & putting any access product on the places that get the most heat action from my smoothing iron (Most people make the common mistake of slapping product on the top of their head, this is wrong unless you are using a root lift or moose). Comb through and style as usual, with or without a blow-dry this product should be used.
Powder Bluff
Is a dry shampoo. It adds texture and fullness to the hair while cleansing at the same time! It's invisible and light so any hair color or type can enjoy this fabulous product!
To use you give the can a little shake, holding a few inches away from scalp you apply to the roots of dry hair, tousle your hair around a little with your fingers, wait about 3-5 minutes and comb through! Then style as usual!
Winner will be announced August 17th!
XoXo, Chelsey Rae