BRILEY BRUNCHIN'
One of my best friends Michelle is a bride to beee, so all of her amazing bridesmaids threw her a small brunch to get together and talk party dates! The spread was super adorable, so simple, and actually didn't break the bank!
We had donuts for days and a cute mimosa bar! I love using mason jars for decoration because they are perfect for anything! Drinks, food, flowers, or utensils! A lot of my server wear is either from tj maxx or zgallerie! I swear, if you go to tj maxs and you can find a so cute cake stand, it's worth your while to snag it! Basically every time I go they have at least one or two!
The chicken and waffles were mini-eggos and chick-fil-a nuggets, so easy & so yummy! The pancake stacks I poured using a small measuring spoon and the french toast sticks were actually in the freezer isle, we served them with syrup to dip in!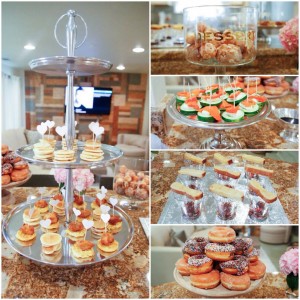 KIMONOS & CROP TOPS
First and foremost, let's start with the crop top issue, Seriously they are adorable, but they have to be worn correctly! I'm a curvy girl so I have to find the perfect fitting ones that hit the right spot on my body or they can end up doing absolutely nothing for me! I will always pair a crop top with something high-waisted and I think most of the rest of the population should stick with that rule too, justt saying!
Kimonos are so in right now and I'm loving this one I got from Bella Bella on Metairie rd. They are right next to the salon, so I'll sneak over there a good bit in between clients ; ) I paired it with high-waisted floral shorts for a more night time look, but went with wedges instead of heels to still keep it on the casual side!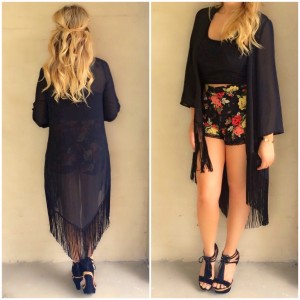 kimono is from
BELLA BELLA On Metairie rd.
Cropped Tank is forever 21 and it's such a great basic!
SimilarHERE
Shorts are from last year at love culture
SimilarHERE
Wedges are from one if my favorite Metairie rd. boutiques
CANDY APPLE
XoXo, chelsey Rae