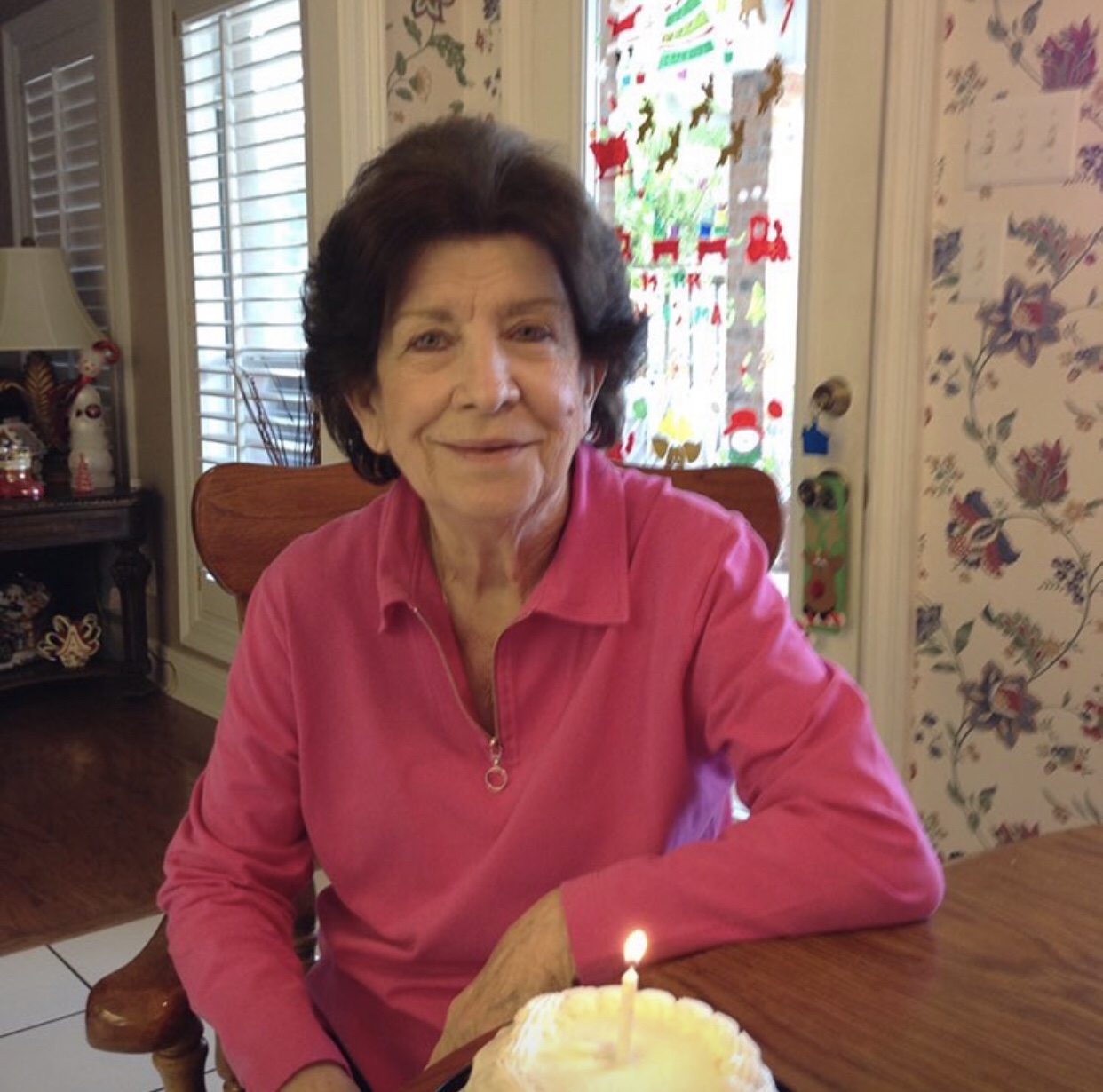 I know this blog is normally about fashion related things, how to cook something yummy, or even how to decorate – it's about helping all my sistas & sharing lots of aspects of my life! This post is more on the sharing my life side…
Tomorrow I get to give my grandma "honey" an official goodbye. I've never really experienced the loss of someone SO close to me in my life yet. And I never even really imagined what tomorrow will be like….I kept thinking today to myself when I was shopping for something to wear "I can't believe I'm shopping for this". All I know is I'm sure I'll be a basket case.
Ya know it's funny, I don't know why we tend to write these things on Facebook or social media, we know the person can't physically read it but I guess we (or I personally) find comfort in being able to get the words out. I think maybe it makes us feel good to share our love for someone with the world & of course having people send some extra prayers your way is always amazing!
I guess I'm writing this post because I just want to get it all out & because this is something I can look back on….
___________
When I was 18 months old, my parents got divorced and my dad moved in with my honey and papa. I would continue to live there (obviously when it was my dads days) until my senior year of high school. This has been & will always be honestly one of my greatest blessings in life because it gave me the opportunity to become so bonded to my grandparents. Honey was in a way not just a grandma to me but a second momma! She always cooked for me, would pick me up from school, she took me shopping, she came on disney trips with me and my dad, and she never ever missed a grandparents day or a dance recital. She was always there to listen, and would offer the sweetest advice in return. Her sweet hugs & I love you's we're truly felt! She was the epitome of what a grandma should be. She just took care of me..
And it wasn't just me that she took care of either, she was an amazing mom, the most loving and caring wife, she took care of her siblings whenever needed and as their lives came to an end, she even watched my younger cousins instead of them having to go to daycare. She literally lived for her family and the people she loved and gave without expectation of anything in return, she was completely selfless.
In the more recent years our tables had turned. Everyone honey took care of was taking care of her. She had spinal scoliosis which always bothered her, she had bad arthritis in her knees and a few other things that basically just made her "hurt all over". All in all I think she was just tired and her body was just tired as well.
For a while now I've spent my Wednesday's with honey. My nanny was always with her to keep her company and I wanted to relieve some pressure from her and my papa. She'd sit in her spot at the kitchen table and we'd watch family feud, full house, or dancing with the stars. We'd play battle, she'd talk about some of her childhood stories, or would just sit in silence when she'd want to. And she'd always always hold my hand (her hands were soooo soft, it's so weird to say but my god am I going to miss the way her hands felt when she'd rub mine).
Having honey in my life taught me so many things. Little ones, like always having your face made up & your hair fixed. That the fridge is a place for your loved ones art and pictures, but that was the only thing that was okay to be messy … the rest of your house better be O.C.D. clean. She showed me how to make the BEST breakfast egg + cheese sandwich, and that you can cook a freakin hot dog in a cup of water in the microwave (now how handy is that?! haha). With all the small things she also taught me big things, things that I can only hope to carry through in my life as well as she did. Things like to always care for and think of my loved ones in everything I do, because it shows them how loved they are. To always show up and be there for your family/friends…. and that family is one of the MOST important things. To try to always see the good in others ("don't be ugly"), and to see the bright side in situations. She taught me to pray – and to pray hard in times of need or guidance "god, hears you" he is always listening and in some way or another he will answer your prayer.
Tonight I am praying that my honey rests in peace and that me and my family can get through tomorrow as best as we can. I'm praying that honey can continue to live on through all of us, through our love and actions with others.
Ryan said something the other day that I keep finding peace in when I'm upset – he said "you can't selfishly want to keep her here for yourself". I know he is so right. I wanted her here for me, even when I knew (and maybe didn't want to except) that she was in pain. I am going to miss her more than I even have the words to explain. Every time I think about that she's really gone it feels like someone punched me in the stomach and knocked the wind out of me. Still, at the end of the day, she can't be here because me or anyone else wanted her to stay. She's in a better place, no longer hurting, and I know she is SOOOO happy to be with all her siblings and her whole holy crew that she constantly prayed to! I know she is smiling her smile down on all of us.
Honey left a legacy with our family, she was the most amazing and beautiful person inside and out. She was my angel on earth & now she's truly an angel in heaven.
Thank god for pictures, videos, voicemails, & memories. They'll be what I'll have for now until I see her again! I love you honey!
XoXo, Chelsey Rae