Hey y'all! If your new here I do a post every few months with a little "life update" filling you guys in on what's going on + things I'm loving! Let's dig in! ….
Whats been going on and what's to come?
LOTS has been going on haha! Since my last "life update" post I've gotten engaged & started planning out wedding! It's so fun, but Jesusssss does it keep you busy!
The last few months were a blur & October FLEW by! Ryan's birthday is October 15th so I threw him a very small surprise party & planned him a surprise vacation to Disney's food and wine festival! We had a absolute blast!
As of now, for the "what's to come part" I know the holidays will be here before we know it so I'll be getting ready for that and working on some great holiday content for you guys! And for the first time in a while I can say we have nooo trips coming up – at least until after January! I think we go skiing in February!
NOLA to do's for me right now…
Yall! … I FINALLY made it to TURKEY AND THE WOLF the fried bologna sandwich was absolutely amazing and Ryan got a chicken salad sandwich which was also SO GOOD!! I'm putting this on my list because it has now become YOUR Nola to do haha! TRUST ME!
I'm also hoping this weekend to maybe have an uptown day with the boys, we drove down magazine the other day and they have SO much new stuff!
Do y'all ever feel like there so much new going on in the city that you can't catch up!?! Haha! I wish we had more time in the weekend!
Store that I'm loving…
Vici Collection they have the cutest stuff at a VERY good price for the quality of the clothes! They don't fall apart and are definitely pieces that you can have in your closet for a few years! I feel like some stuff is trendy here or there but for the most part they will work as classic pieces to add to your closet. Their clothes are also more age appropriate, not as young looking as places like forever21 can sometimes be!
Things I'm currently slackin' on…
(because life + me ain't perfect)
• DIETING – my Jesus I need to pull in the reigns .. and quickly before thanks giving is here pahaha!!
• WORKING OUT – I have zero motivation right now! What the hell yall?! How come sometimes we can be super motivated and then other times we literally give zero Fs to get out of bed?! I'm thinking next week I am going to start strong and start my BBG again!
• TIME MANAGEMENT – this is weird for me because I am such a crazy planner! I don't think the problem is necessarily managing my time right now, as much as it is that I have my hands in too many things!
Just a few things I'll be working on getting together in the next few weeks haha!
Book I'm about to dive into…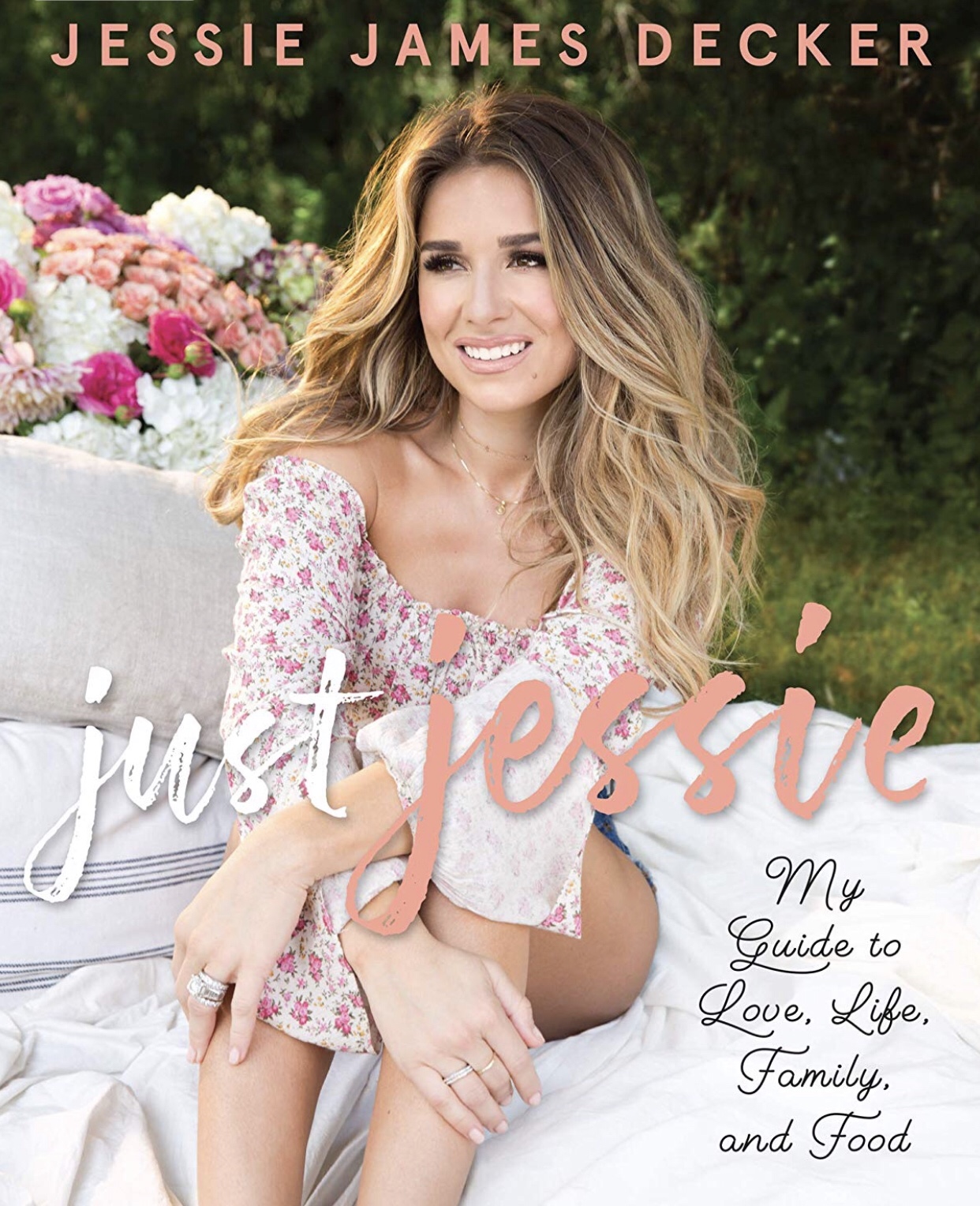 Just Jessie is Jessie James Deckers new book. It's supposed to be her guide to love, life, family, & food. Which all sound good to me – all my favorite things!!! I'm interested in reading this because I've kept up with her for a while now, she is a person who seems to completely embrace who she is and has a total take it or leave it attitude. She's not embarrassed to be herself … do yourself a favor and follow her on Instagram and you'll see what I'm talking about! Also, if you've ever seen her and her husbands reality show you'd see why you'd care about taking a few notes from her on love! Her and her husband seem to have a fun + loving relationship and don't lack in keeping it fresh!
I'll let y'all know my thoughts when I finish up with this one!
Last movie I saw worth talkin' about…
Ocean's 8 this movie was SO CUTE, and totally a different take on it than all the other oceans because it was ALL GIRLS! Total girl power movie! This is a little bit of a mystery movie type I guess you'd say … your trying to figure it out the whole time! Or maybe I should say it's just suspenseful? I don't know pahaha I'm not a movie critic I just know it was good and wanted to recommend it to y'all!
___________
That's it for this session of "life update" from here on I'm sure I'll be wedding planning like crazy and Christmas decorating like a nut haha!
HAVE A FABULOUS REST OF THE WEEK MY FRIENDS!
XoXo, Chelsey Rae