Thursday shoe day?!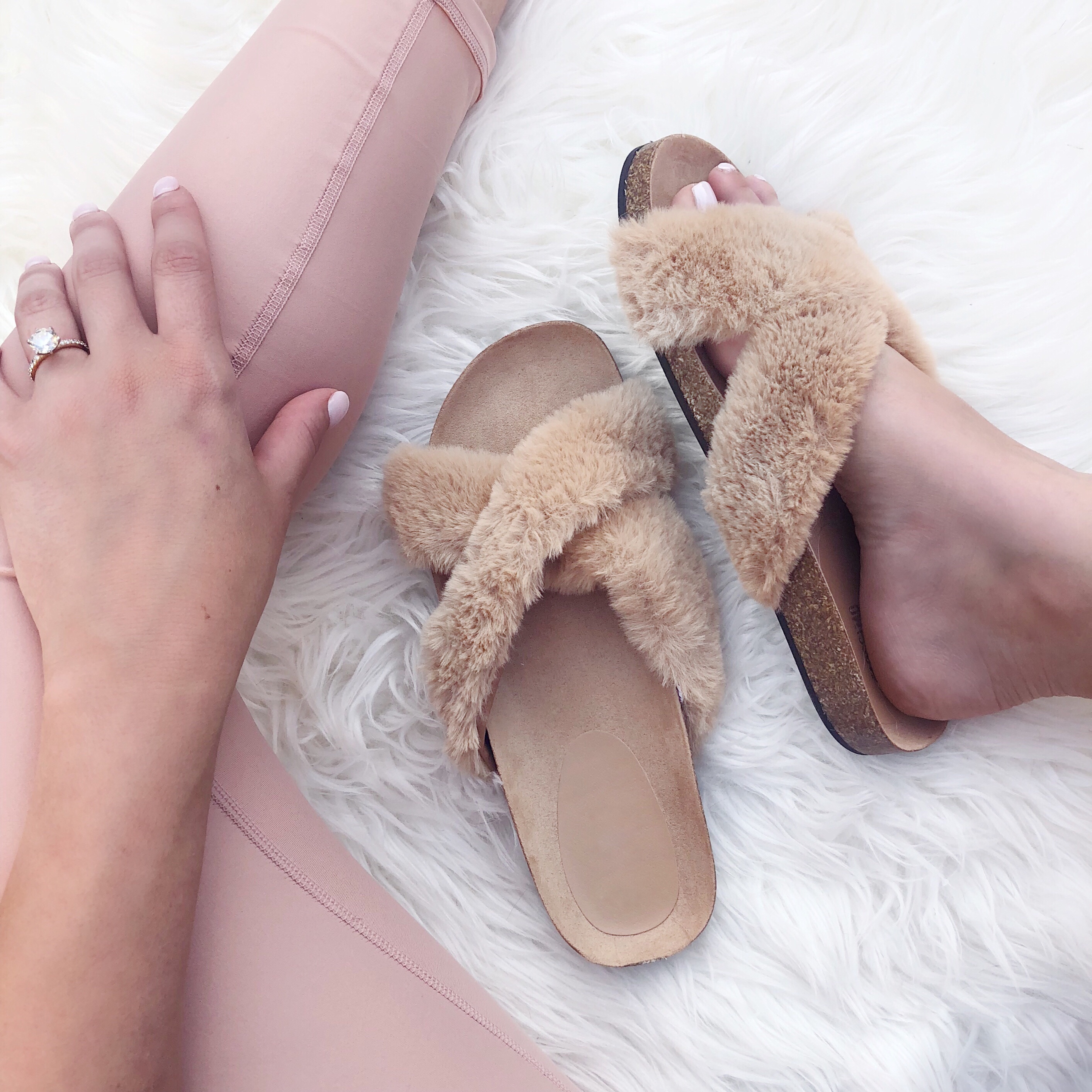 How cute are these?! They kinda reminded me of birkenstocks, which I am pretty against I can't lie, but they have FUR so … it makes it okay.
Anyway they will be super cute for the fall to slip on with jean shorts and a sweater. Stuff like this is good in my mind to feel like fall even though it's 100 degrees in Louisiana pahaha! I'll whip these out in October!
They are only $24 and come in this color and black! Two versatile colors that will match anything! Also will be great to slip on with leggings when running out the house!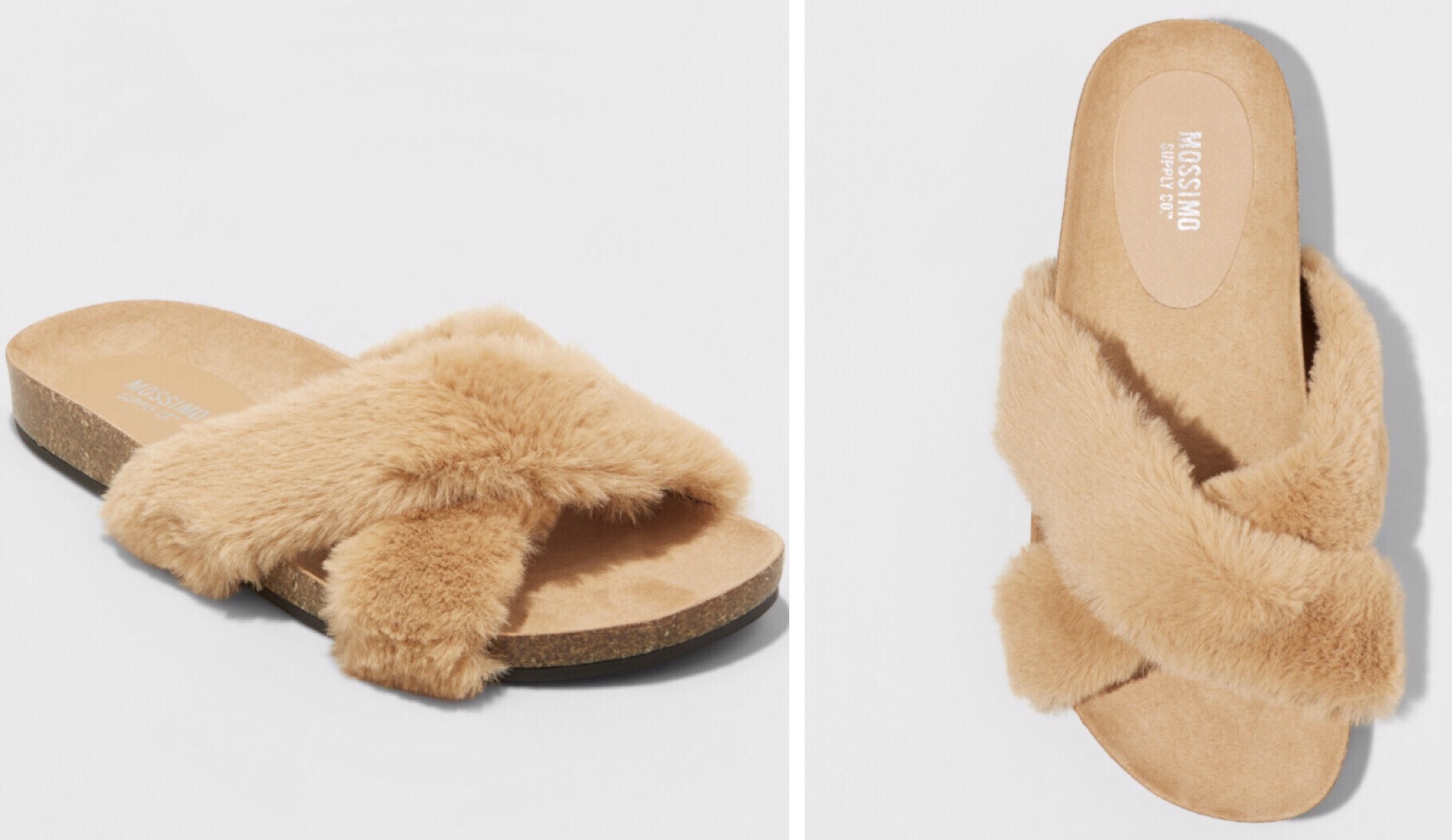 Tan Faux Fur Sandal | $24
So I've also recently realized since slip-ons are so popular that I should size up half a size with them. I normally wear an 8 and got an 8 1/2 in these! The fit was perfect!
XoXo, Chelsey Rae