Sundays are for baking! Well, most of the time!
Keeping today's post short and sweet because I've been focusing on spending time with the boys today and not playing on my phone!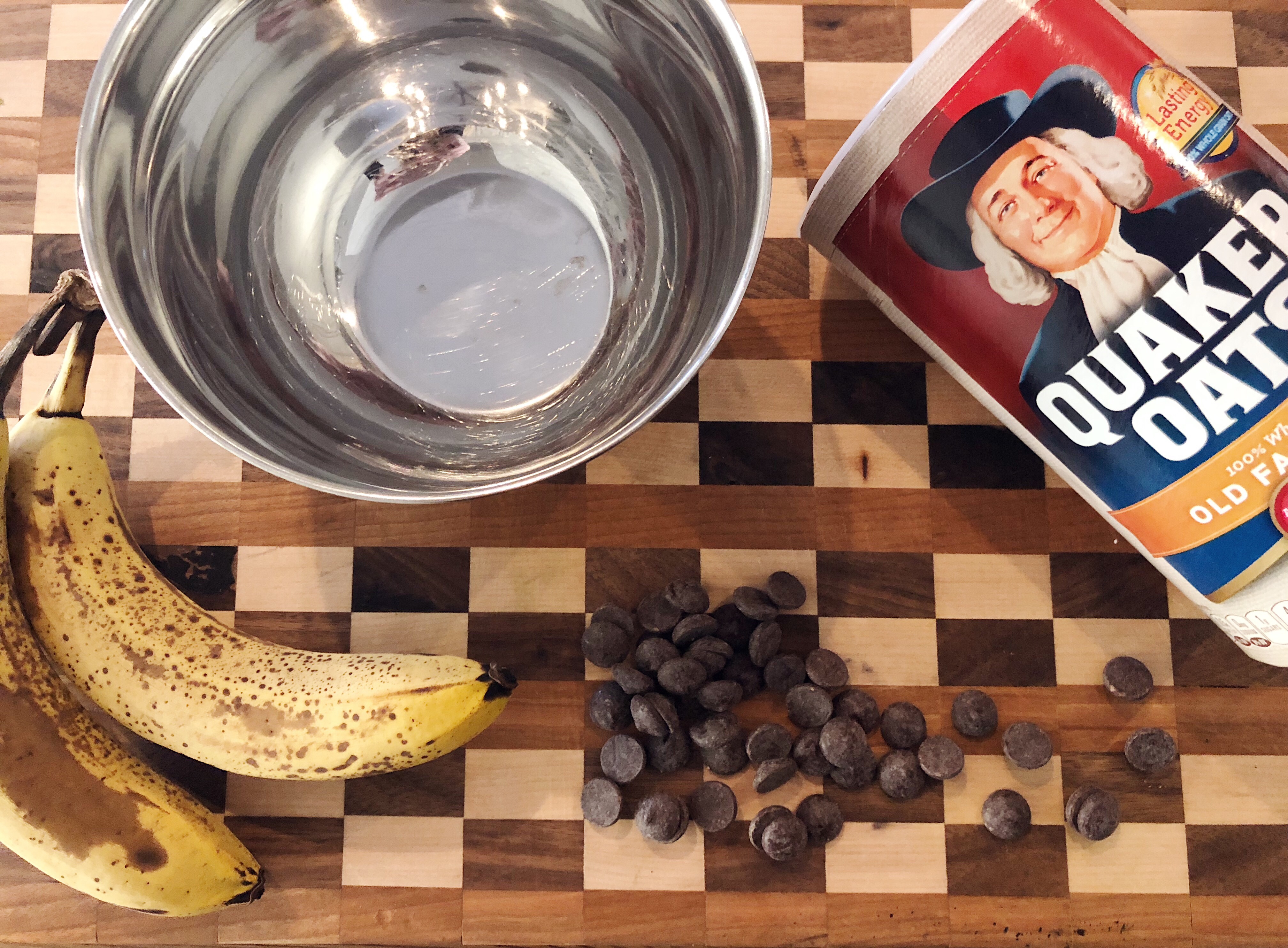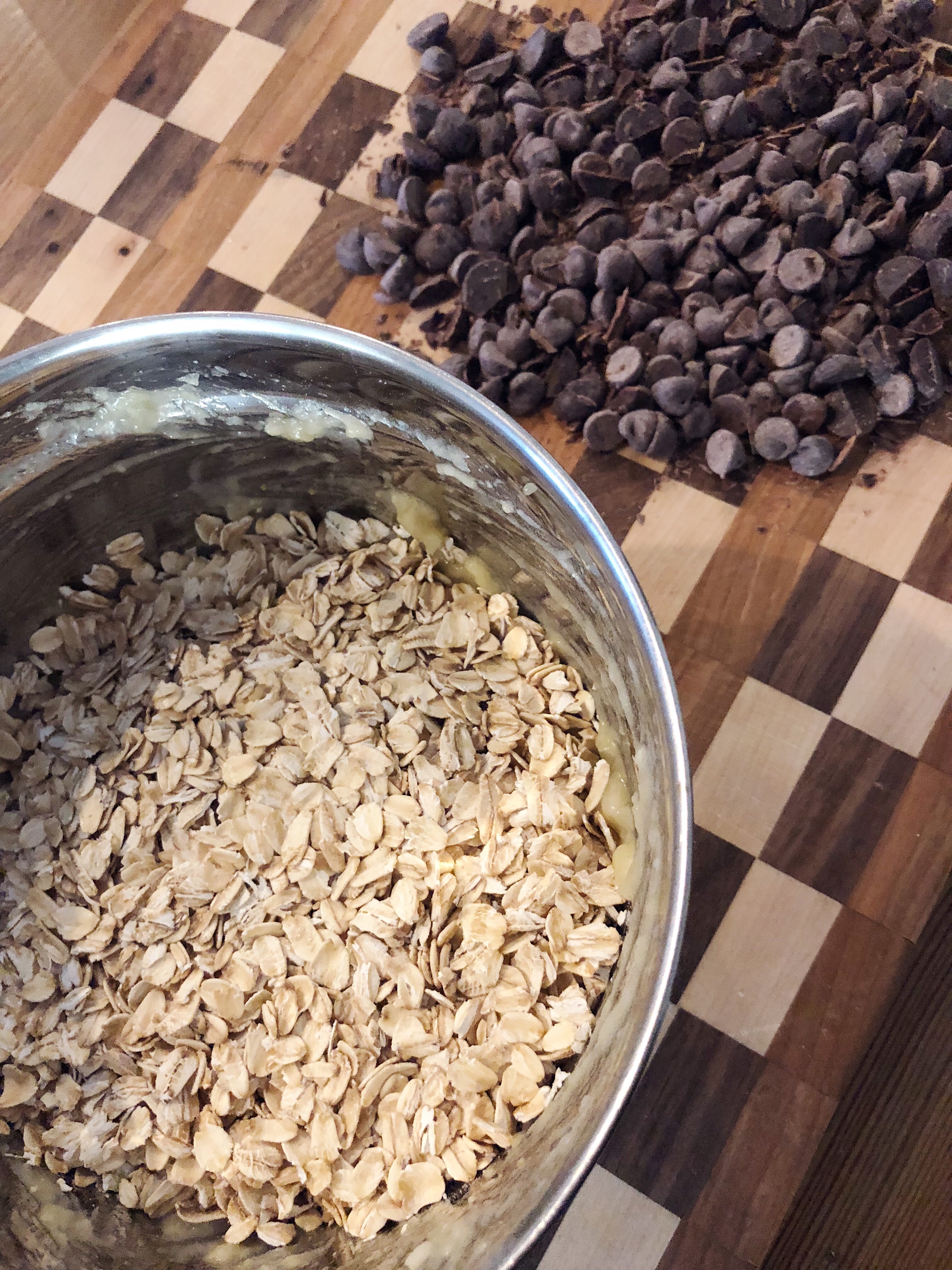 These cookies are SO EASY, they are pretty healthy and definitely are tasty enough to cure your sweet tooth!
Here's all you need
• 2 ripe mashed bananas
• 1 1/2 cup oats
• 2/3 cups chocolate chips
Here's whatcha do
• Heat oven to 350
• In a mixing bowl mix mashed bananas, oats & chocolate chips until all combined well.
• Spoon tablespoon sized amount of mixture onto wax paper or a silpat sheet.
• Flatten spoonfuls our a little with your fingers & pop them in the oven.
• Bake for 15 – 20 minutes until the ends are a little golden brown!
• REMOVE, LET COOL, & SHOVEL IN YOUR MOUTH 😜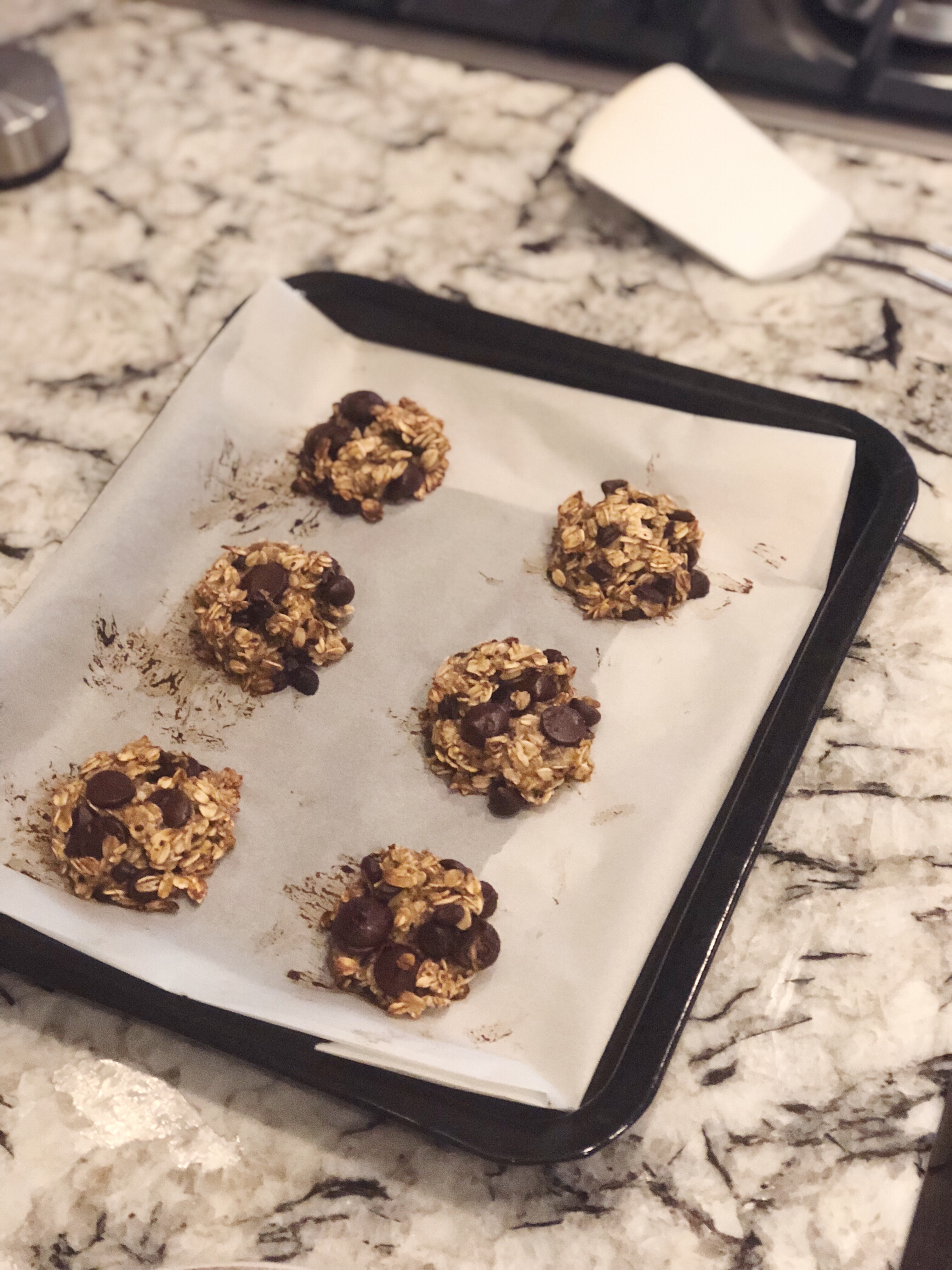 That's it! So easy & so yummy!! Sometimes I add a little bit of cinnamon spice or even a 1/2 teaspoon of vanilla. You could even replace the choc. Chips with raisins or nuts if you want to try something different!
Hope y'all had a great weekend! Let a sista know if y'all make these & how they come out!
XoXo, Chelsey Rae
-SHOP THE POST-