Hitting y'all with a second blog post this week… Who am I?!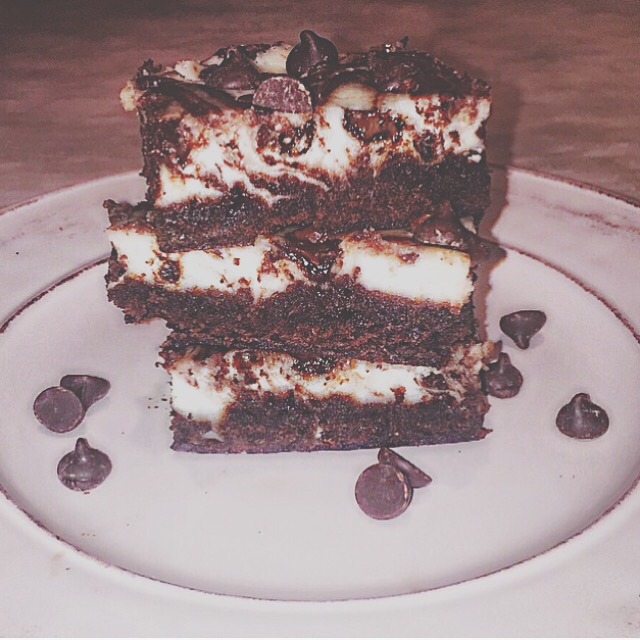 Most of my clients, family & friends that follow this blog know I'm not one with a super crazy amount of time on my hands. Always moving, when I'm not at work, I'm working, and when I'm not working and working on the side, I'm running my one woman show around this house, and trying to maintain a decent social life for a 27 year old. I've mentioned before I don't like recipes that take a lot of time, this my friends is SUPER quick and easy, it will fool anyone into thinking your a Betty Crocker Jr.!
Here's what you'll need, including a little vegetable oil and water which isn't pictured.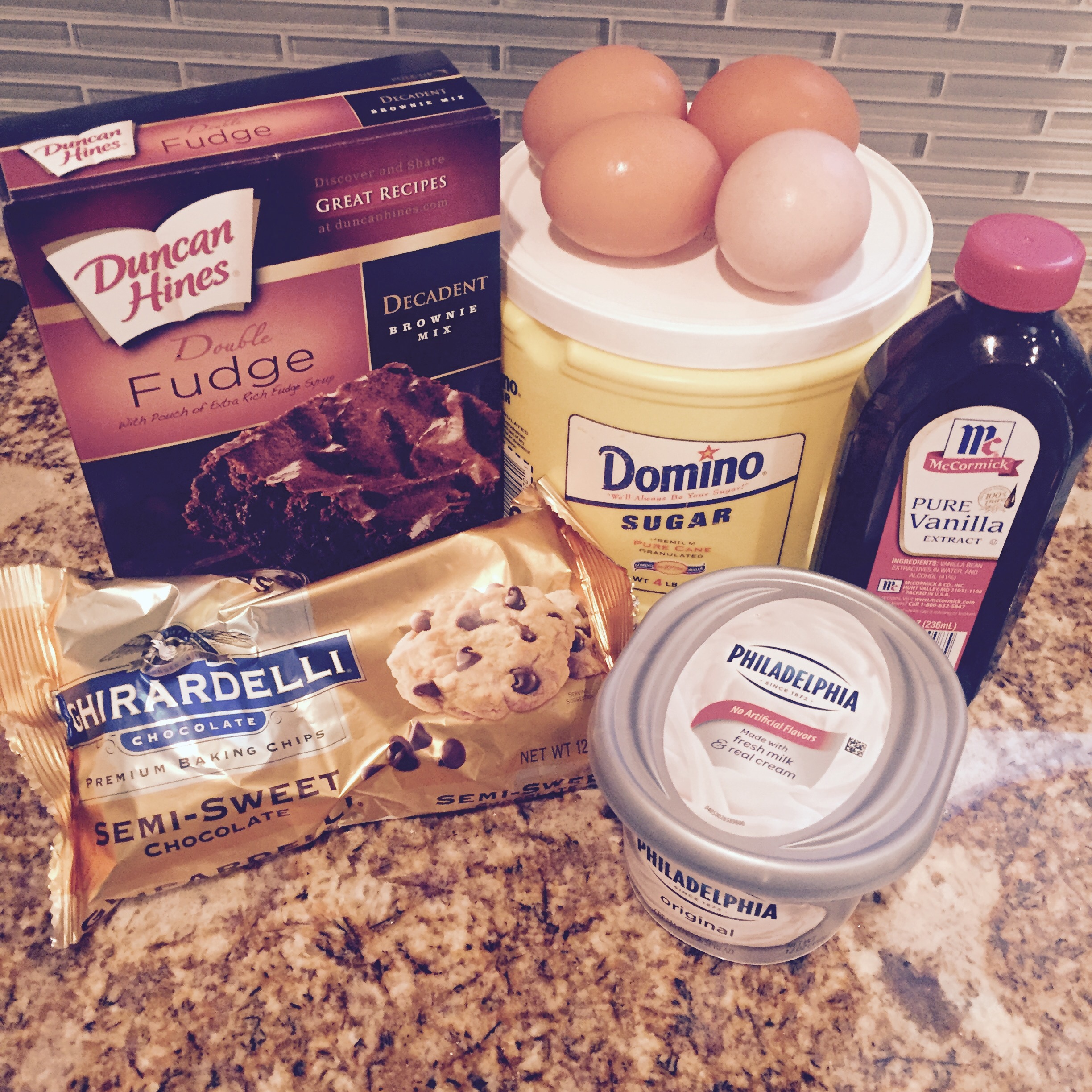 And here's the simple steps…
Your going to start with preheating the oven to 350• while that heats start with your brownie mix following the directions for fudge like brownies on the back of the box. You're only using one egg here. Complete steps and pour into a buttered 8inch square baking pan. Then get on to the cheesecake.
Cheesecake batter ingredients
12 oz cream cheese, well softened
1/2 cup sugar
1 large egg plus 2 egg whites
1/2 teaspoon pure vanilla extract
1/2 cup semisweet chocolate chips
Whisk all of this together in a bowl until smooth and pour directly on top of brownie batter. Then use a butter knife to fold and swirl chunks of brownie batter up over the cheesecake almost looking like a marbled affect. Once you feel like it's looking as gawgeoussss as you'd like (hello, you want them to be pretty), sprinkle the chocolate chips over the whole pan.
Put in the oven and bake until edges are slightly puffed and center is set, about 33 minutes.
Let cool and then place in fridge-the longer these guys sit the yummier they are. They are great warm and straight out the oven but being that they are cheesecake I love them chilled for a few hours and they are much easier to slice when cold.
Y'all know I'm bad with recipes so any question y'all know the drill shoot me an e-mail or comment below!
XoXo | Chelsey Rae