So apparently, since we live in Alaska and not Louisiana (maybe i'm being dramatic?) it's the perfect chilly night for some soup! It's super easy to make, low sodium & no major carbs like rice or noodles, but of course you can add them very easily to make it your own!
SideNote-Every Monday lately since I've been on diet patrol, I start off the week by taking a pack of boneless/skinless chicken breasts, normally 3 to a pack, adding about a cup of chicken stock in my slow cooker, season the breasts how I'd like, cracked pepper, sodium free tonys & a little garlic powder and then turn it on high for 4 hours or low for 6 hours depending on what I'm doing that day. When it's done you take the chicken out and shred it with two forks. This can be great for a number of recipes and just makes it easy having that on hand.
Soo,
Back to the soup, as I've said before when I've done recipes, I don't measure anything out really so season how you'd like and bare with me, this is pretty fool proof!
I start off by sautéing Louisiana's choice creole seasoning mix (this is in the veggie isle of any local grocery store, you know, already chopped onion, celery, bell pep, parsley, all that good stuff) in a tbsp evoo and a tbsp smart balance butter. Then add however much finally chopped garlic to that. I wait till all that softens a little bit and add 1 medium chopped onion, a pack of ORGANIC FRESH chopped carrots (I don't mess around with carrots that are in little plastic bags, those things taste like chemicals yall, I swearrrr!) and a can of "pieces and stems" cut mushrooms.
I normally season everything at this point withhh… Salt free Tony's, a little bit of garlic salt, Mrs.Dash table blend, cayenne pepper, TONS of cracked pepper, and emeril's Italian seasoning, put the top on the pot and just let the vegetables cook through.
Once the veggies are done I add about 51/2cups of sodium free or low sodium chicken broth and add in my shredded chicken! Wait for it to all heat up and then alllllll doneeee!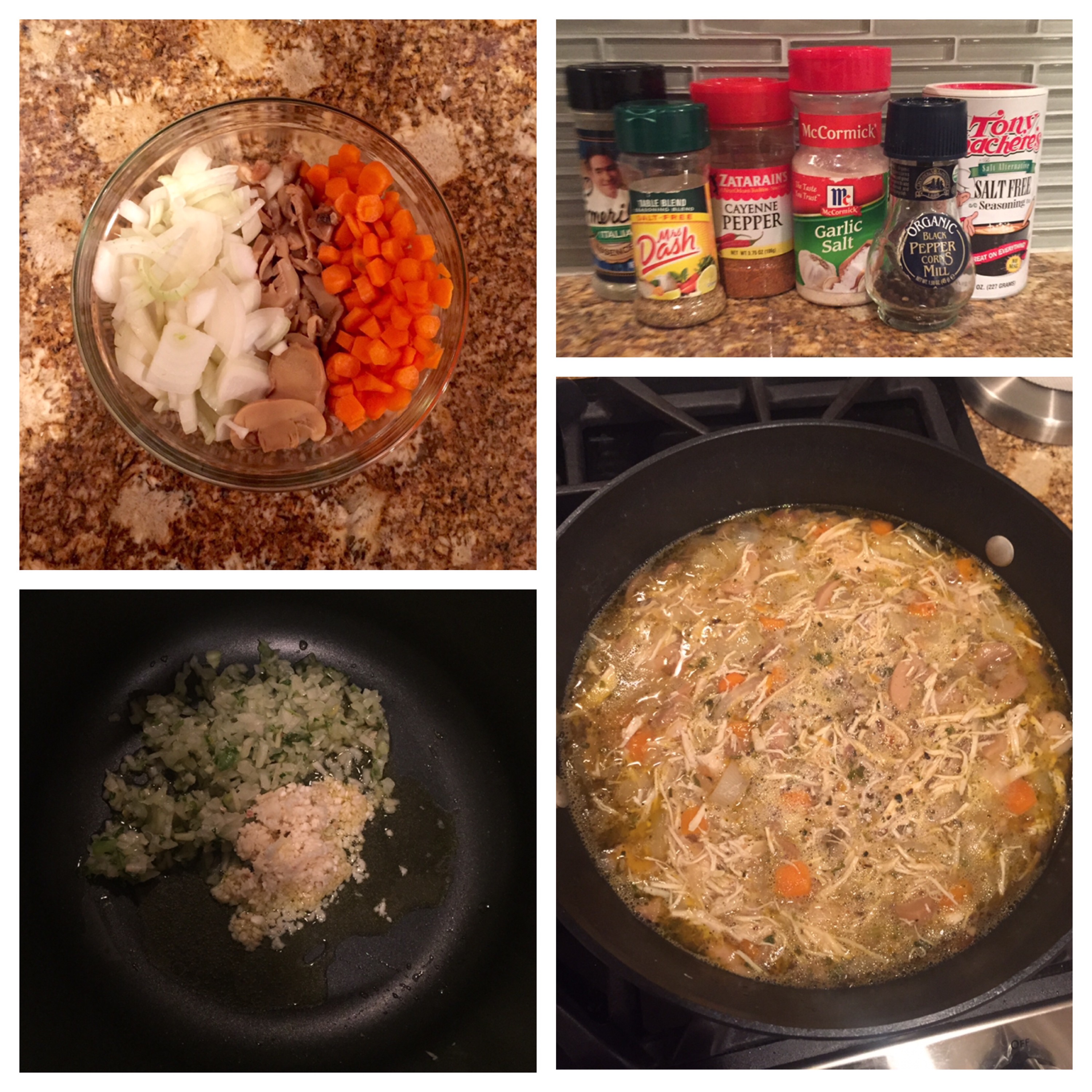 Clearly it's lent and a Friday, sooooo I shouldn't be eating chicken, but I'll assume God will still love me ; )
XoXo, Chelsey Rae