Hey y'all! I am dying laughing because the one piece I posted a picture in for LA bloggers #everybodyisaswimsuitboy got a ton of love and buzz! The funny part is, that RYAN actually ordered the suit and surprised me with it!
When he told me he got me a swimsuit I was like awww shit hahahaha! Not that he has bad taste AT ALL but you know how women are with their swimsuits lol! Such a touchy subject! Anyway, it ended up fitting great and was super cute!
Linking it below for you guys! It comes in pink, black and blue and id say it runs true to size! I'm in a medium! Also, Ryan did say it took about 3 weeks to come in, so I'm guessing it came from China? Either way, it's a win!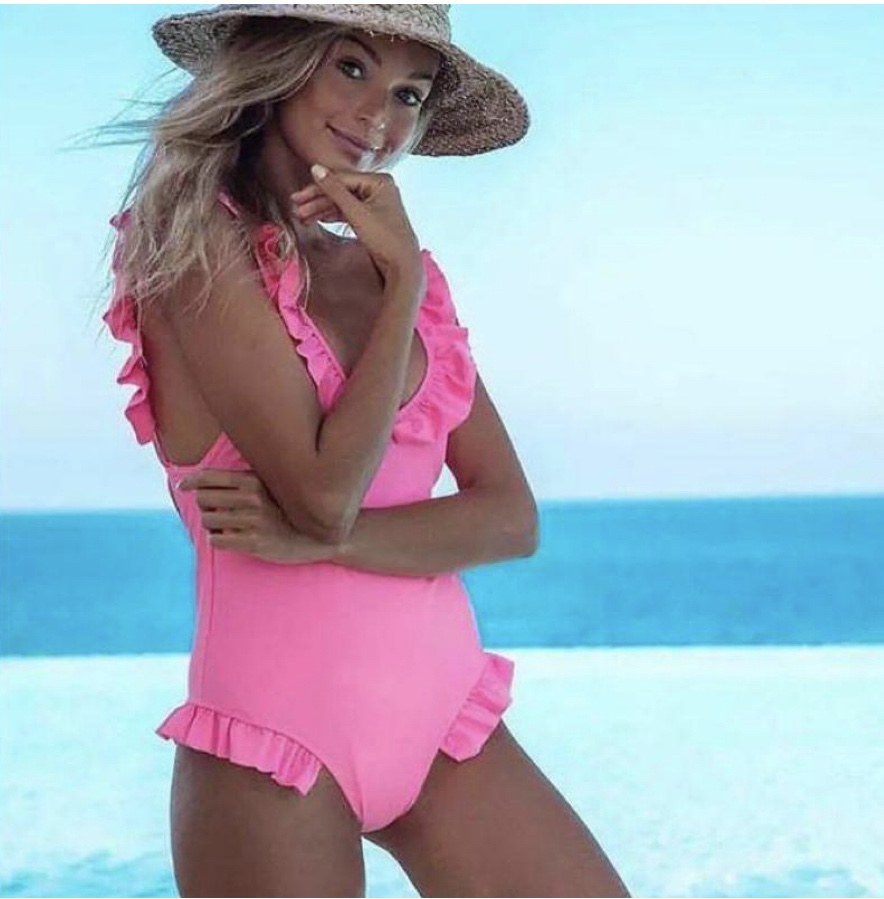 Ruffle One Piece | $35
XoXo, Chelsey Rae