Hey y'all! I recently found THE BEST pair of flares and I'm linking them here for y'all today! I'm a huge fan of flares and love when I find an awesome pair!
These are a little bit more of a splurge but they are TOTALLY worth it! The way they are made will be long lasting & the flare is not obnoxious, it's more of a classic flare to me! They are also very high waisted which = super flattering & have some stretch to them!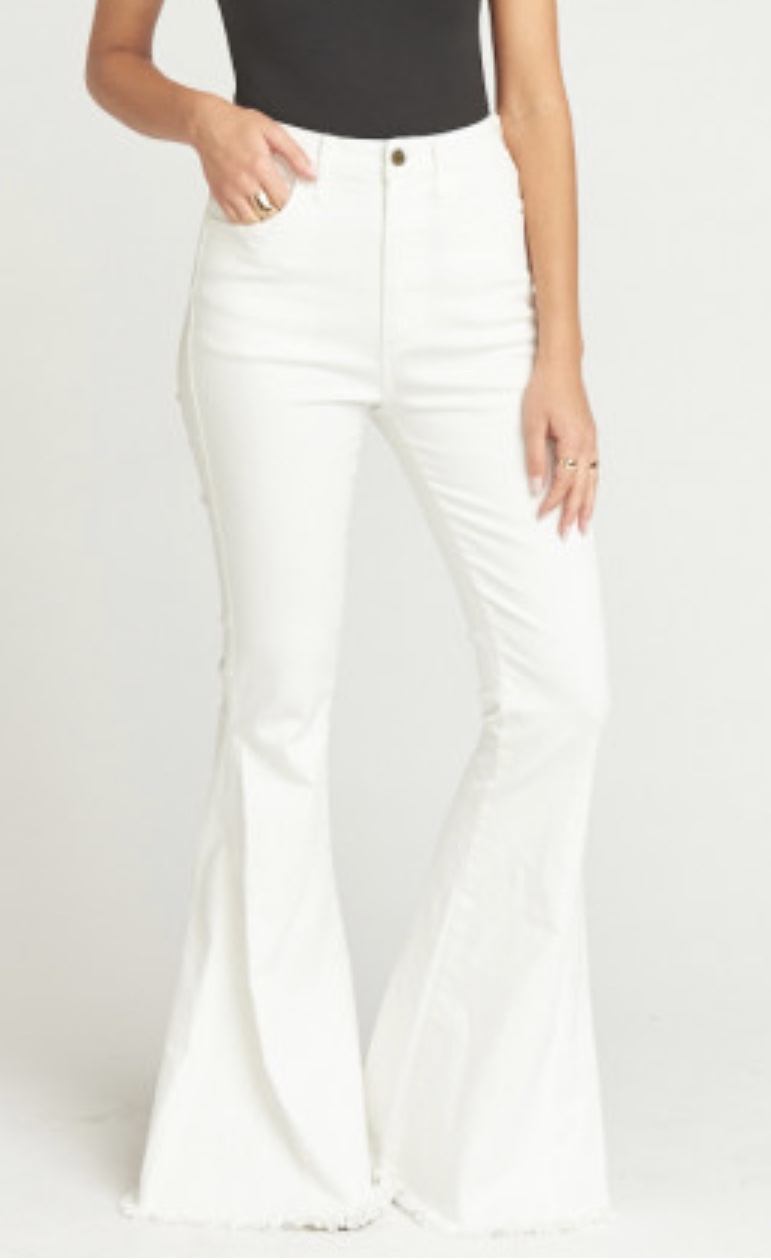 White Bells | $148
True to size. I took a 27.
– OTHER RECENT FINDS –
If you guys have any questions about the fit of stuff message me! I'm happy to help!
XoXo, Chelsey Rae