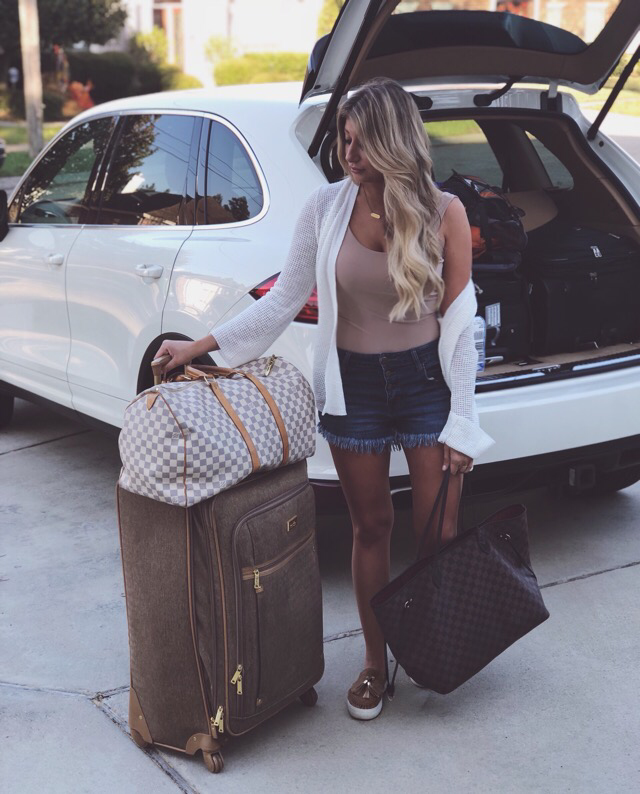 So today I am off to spend the week with mickey! Three days on the Disney Cruise & four days in Disney world … I can hardly contain my excitement because I am a major Disney lover!! My dad used to take me two times a year when I was younger so it's just in my blood I guess!
Normally when I go to the airport I try to stick with my lulus & be comfy but this is only a hour flight & we are headed straight to the ship so I decided to be a little more put together! You always need a sweater on a flight & slip-on shoes make going through security check way quicker. I feel like I wear these shoes every time I go to the airport lol!!! I'm also really weird about my skin touching the gross airplane chairs, so I picked a longer line sweater for the win + it's not actually a heavy sweater!!
Outfit deets will be listed below the picture! My exact shoes are sold out so I linked VERY similar choices! Also my sweater is 20%off!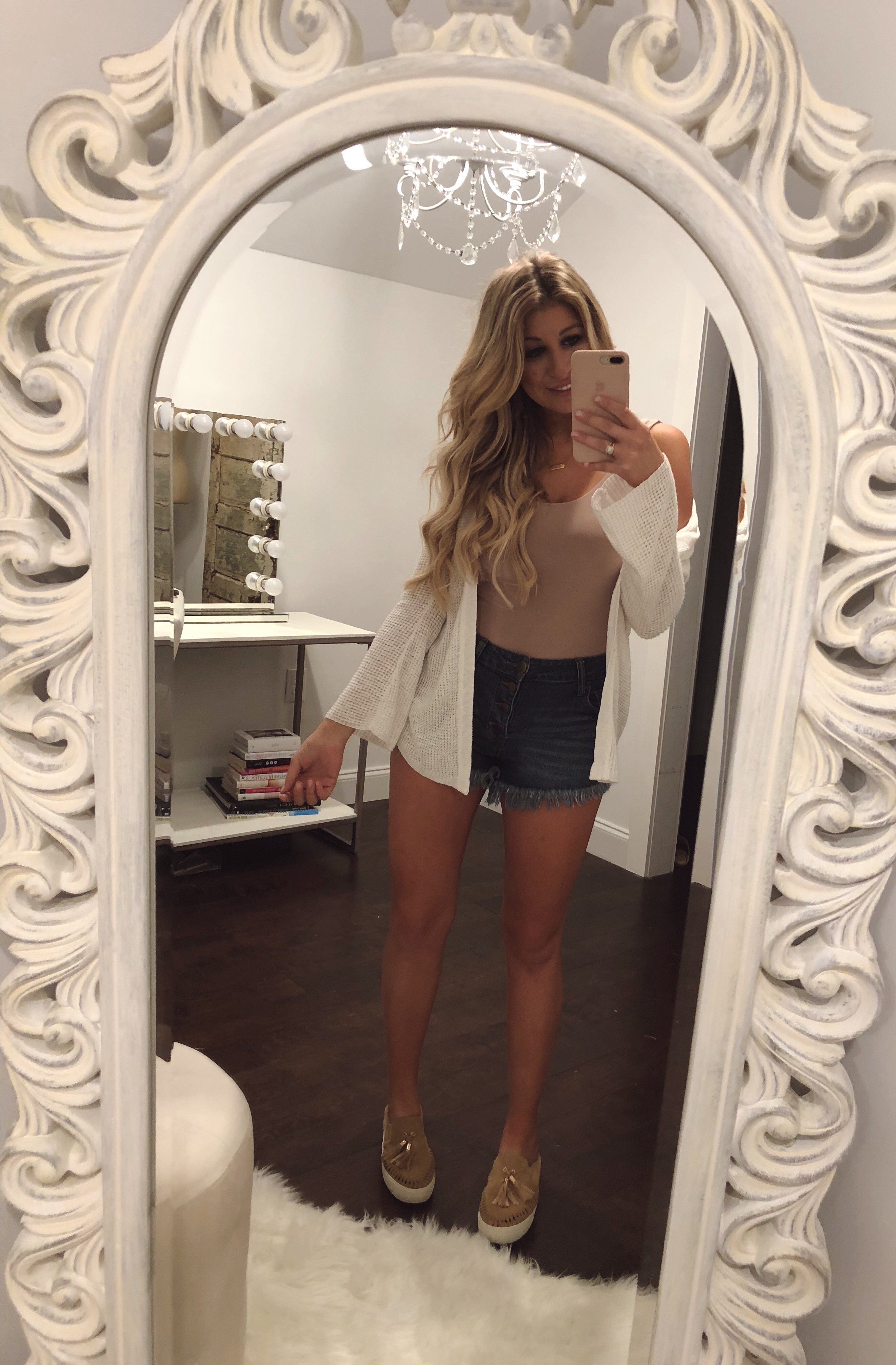 Sweater here $35
Bodysuit, similar here $35 & here $11
Jean shorts, similar here $68
Shoes almost exact here $99, similar here $135
I'll give mickey kisses for all you ladies!
XoXo, Chelsey Rae