Hey y'all! Sharing the cutest star top with you guys today & some of my other favorite star picks right now!
I got this from my favorite little store on Metairie road MIA by now I kinda got it a long time ago but I had been waiting to post because I wasn't in the spring mode yet! Last time I went she did have a few so ya never know!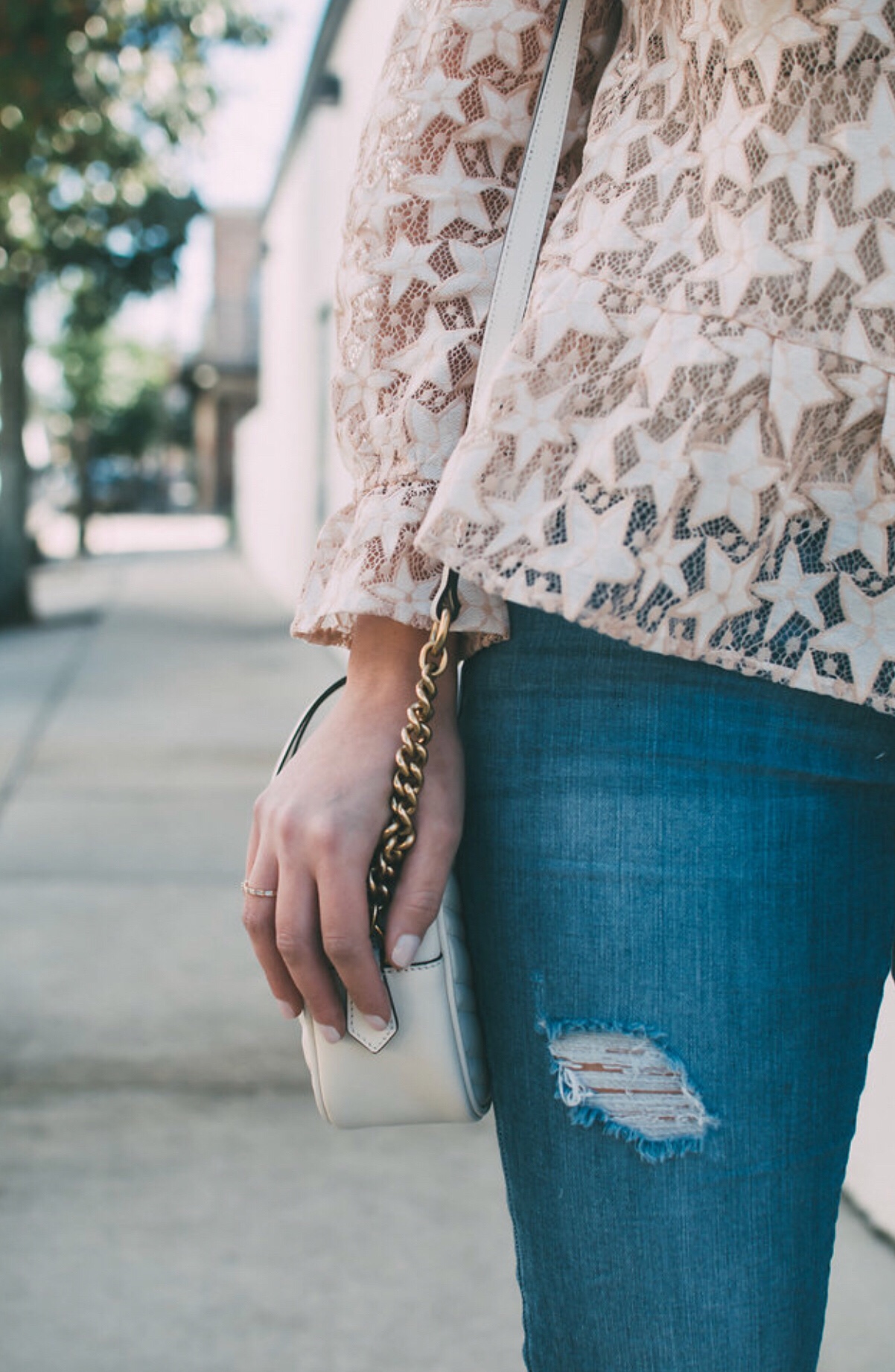 I also found it on another website but hey do only have larger left!!
I'm loving the star trend right now! It's fun but we obviously know it won't be found for life! That's why I do love it incorporated with lace! It's like they are there but they're not 😂 I am in loveeee with the top below & it's sleeves!
ASOS | $60
Shoptiques | $48
I'm also sharing this star dress with y'all because, I WANT! And totally wish I had somewhere to wear it!
LuLus | $59
Also loving this sweat shirt, it's in my shopping cart and would look SO cute with a pair of jean shorts! Or white jeans! It has vented holes in it so this is majorly my kind of summer sweater!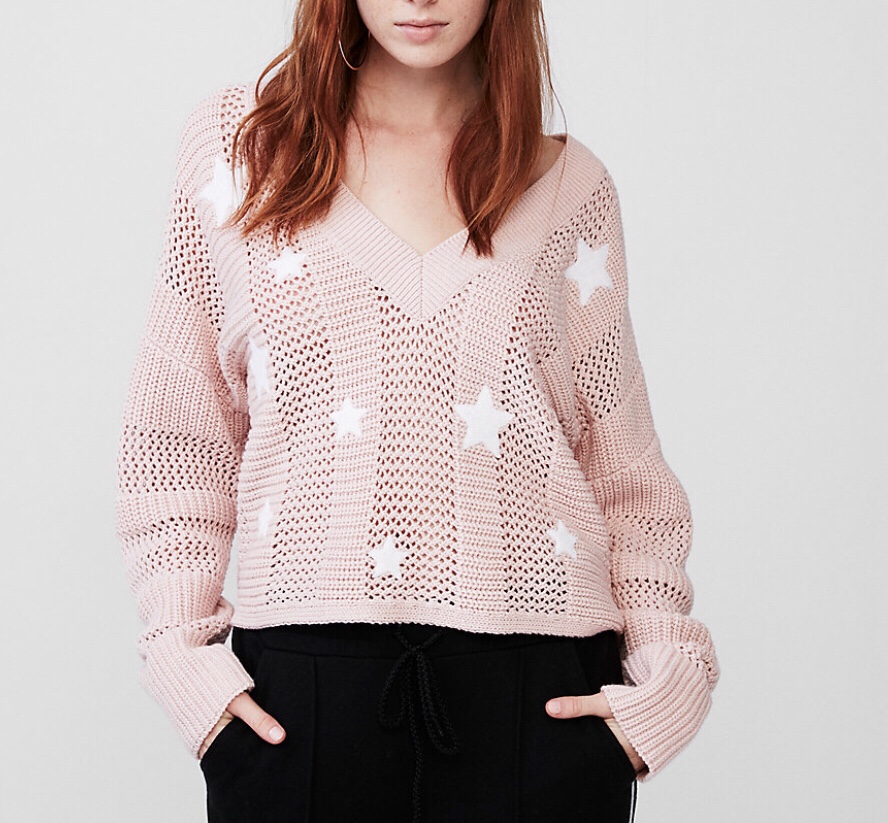 Express | $59
The shirt below is sheer & full of stars! It's sexy and is low cut so I would wear this for girls night or date night! I'd style this with a pair of tight black jeans (either skinny or bell bottom) or even a pair of leather leggings and a one strap heel!
ASOS | $64
Hope y'all have a statin' weekend … don't know what that means but whatever 😂
XoXo, Chelsey Rae
– SHOP THE POST –