Okay, running in the mall yesterday totally gave me spring fever. I've had my eyes on these Abercrombie jeans so I decided after work to just run in and grab them …. omg, SPRING FEVER! I am officially ready for spring, everywhere in the mall has such cute stuff (I'm not normally a mall girl but I've decided to just roll with it because, why not?!).
So, before I get sidetracked and don't stick to the script let's get to it – while buying this jeans in Abercrombie (which by the way I think I was the oldest person in there minus parents who were with their 15 year olds, but I just decided maybe people would think I was getting clothes for my 15 year old? And maybe I didn't care because I was totally reliving my glory days of working there and reopening the store after Katrina. RIP Abercrombie Chelsey circa 2005) Anyway, I found the CUTEST slip on shoes that were under $40 and I thought they were totally worth sharing with you guys!
These will look so cute with jeans or jean shorts over the summer and I'm becoming a big fan of slip-ons because they are SO easy to just obviously, slip-on & head out the door!! Plus, I absolutely love the little tie bow on them! It makes them different then a boring old one strap slip!
I found them from two stores and am liking them below the photos!
Abercrombie & Fitch | $38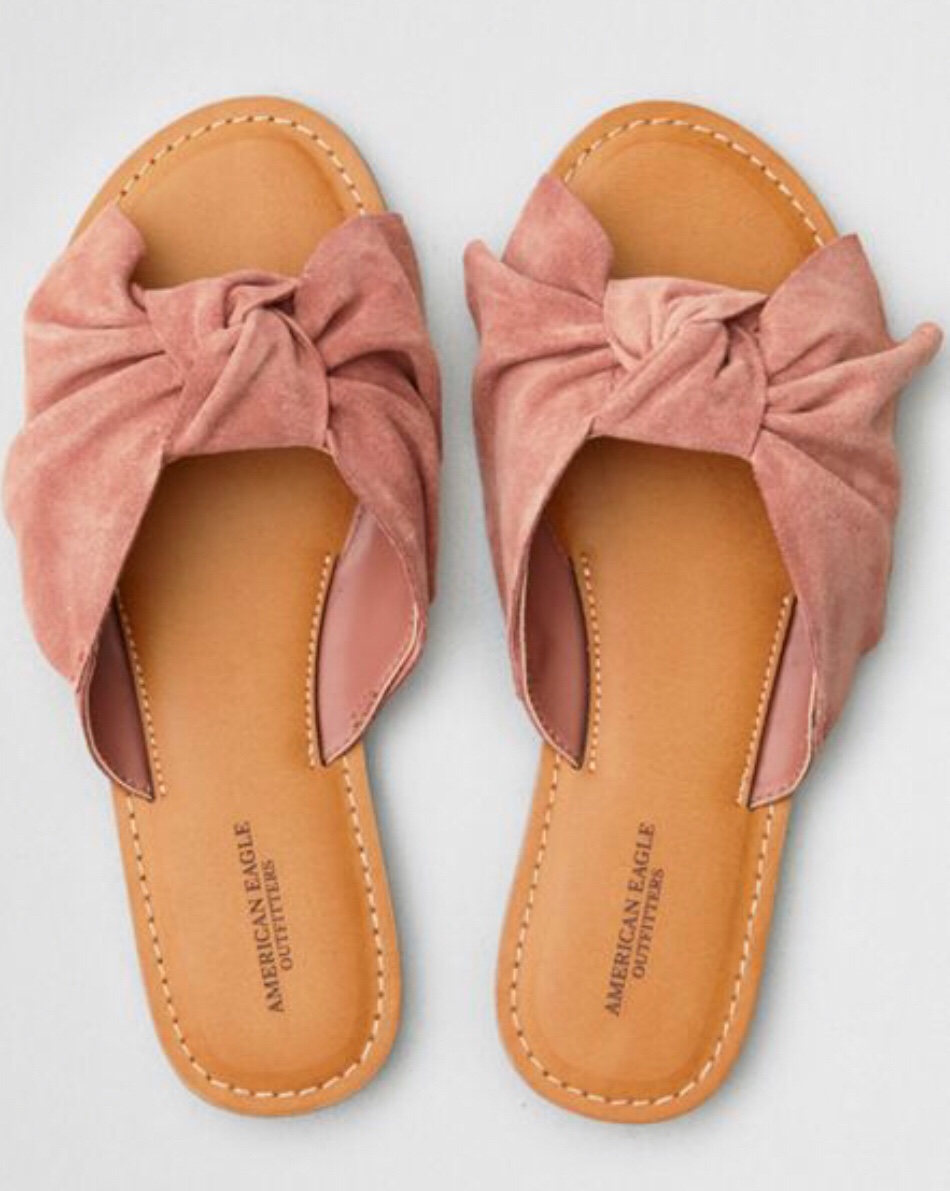 American Eagle | $34
I almost kinda prefer the second pairs shape & color but tough tooties because I won't get two of the exact same pairs! …. or will I?! 😏
XoXo, Chelsey Rae