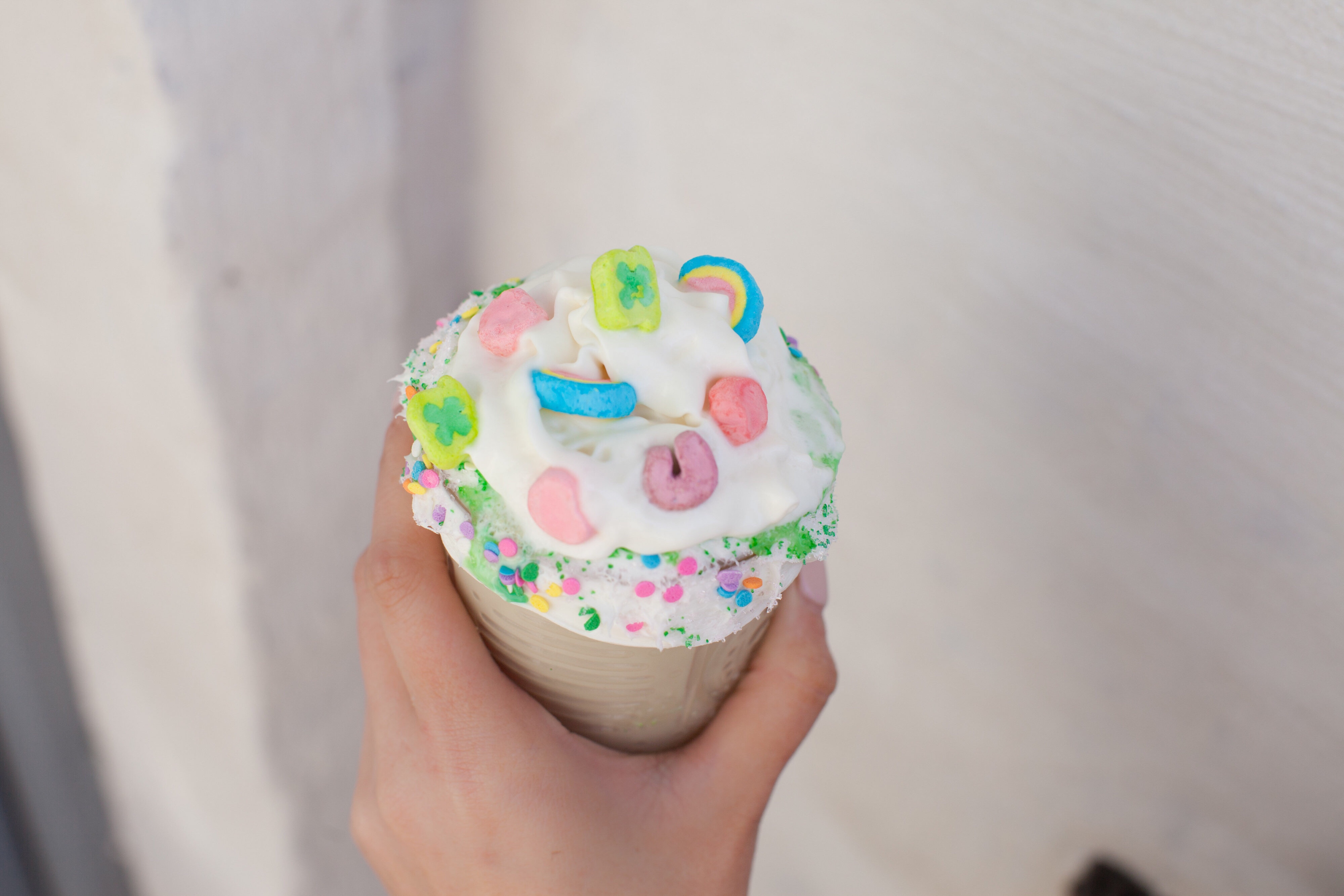 St. Patrick's day is only a few days away!! It's going to be rainy and I know we're all supposed to be wearing green, but I figure why not drink some green too? Especially when it's extra yummy!!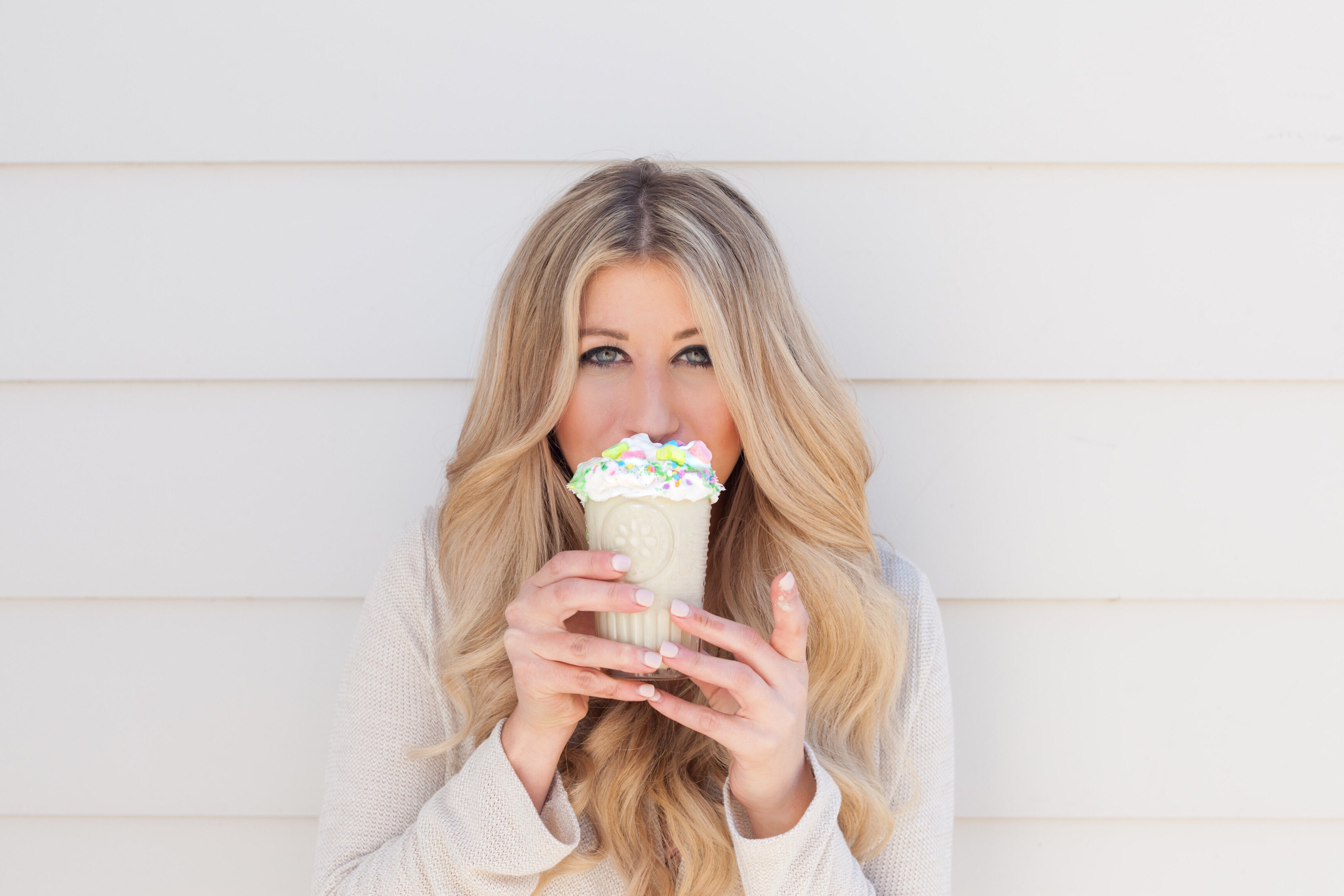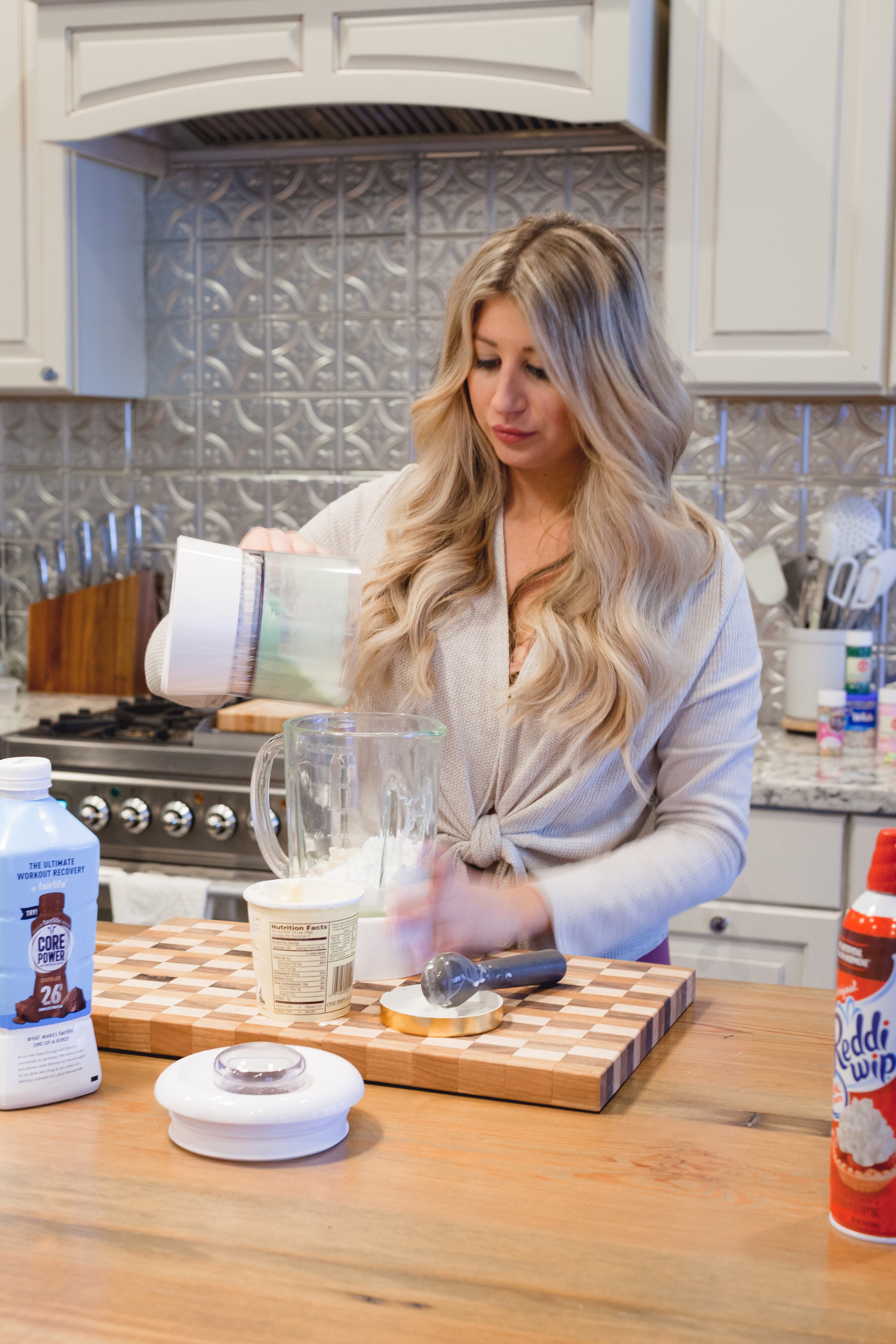 This shake is so fun – for kids & adults if you ask me 😜 opening a box of lucky charms for this definitely brought back some childhood cereal memories!
This is quick & easy so let's get down to it!List of things you'll need & directions down below!
INGREDIENTS
• 1 cup heavy cream
• 2/3 cup lucky charms cereal (without marshmallows)
• 1 tsp vanilla extract
• 2/3 lucky charms marshmallows
• 1/4 cup powdered sugar
• 3 cups vanilla ice cream
TOPPING
• whipped cream
• vanilla icing
• sprinkles of choice
• lucky charms marshmallows
DIRECTIONS
1| Add marshmallows & cereal to a food processors and blend until it becomes very powdered.
2 | put ice cream, heavy cream, vanilla extract, and powdered sugar in blender and blend to desired consistency. (You can add extra ice cream or heavy cream to make as thick or thin as you like).
3 | create a icing rim on cup and pour sprinkles over it ( like salting the rim but with yummy sugary stuff, duh! ).
4 | pour shake in cup and top with a pretty swirl of whipped cream. Add marshmallows on top for the cutest shake ever!
P.S. – how cute are these pink glass cups from target? I'm obsessed with them! …. I bet Ryan is too! Pahahaha! SIKE! Linking them below for y'all!
That's all for my St. Patrick day post! Y'all have to let me know if y'all end up makin' a shake!
XoXo, Chelsey Rae