Merry Christmas people!! Incase anyone is bored tonight and needs something to read while they are laying in bed all stuffed I decided I'd post a blog! Everyone loves deer antlers, especially when they are fake and no sweet animals were hurt in the making! These look so cute on the table for center pieces or use just one for decoration somewhere in the house!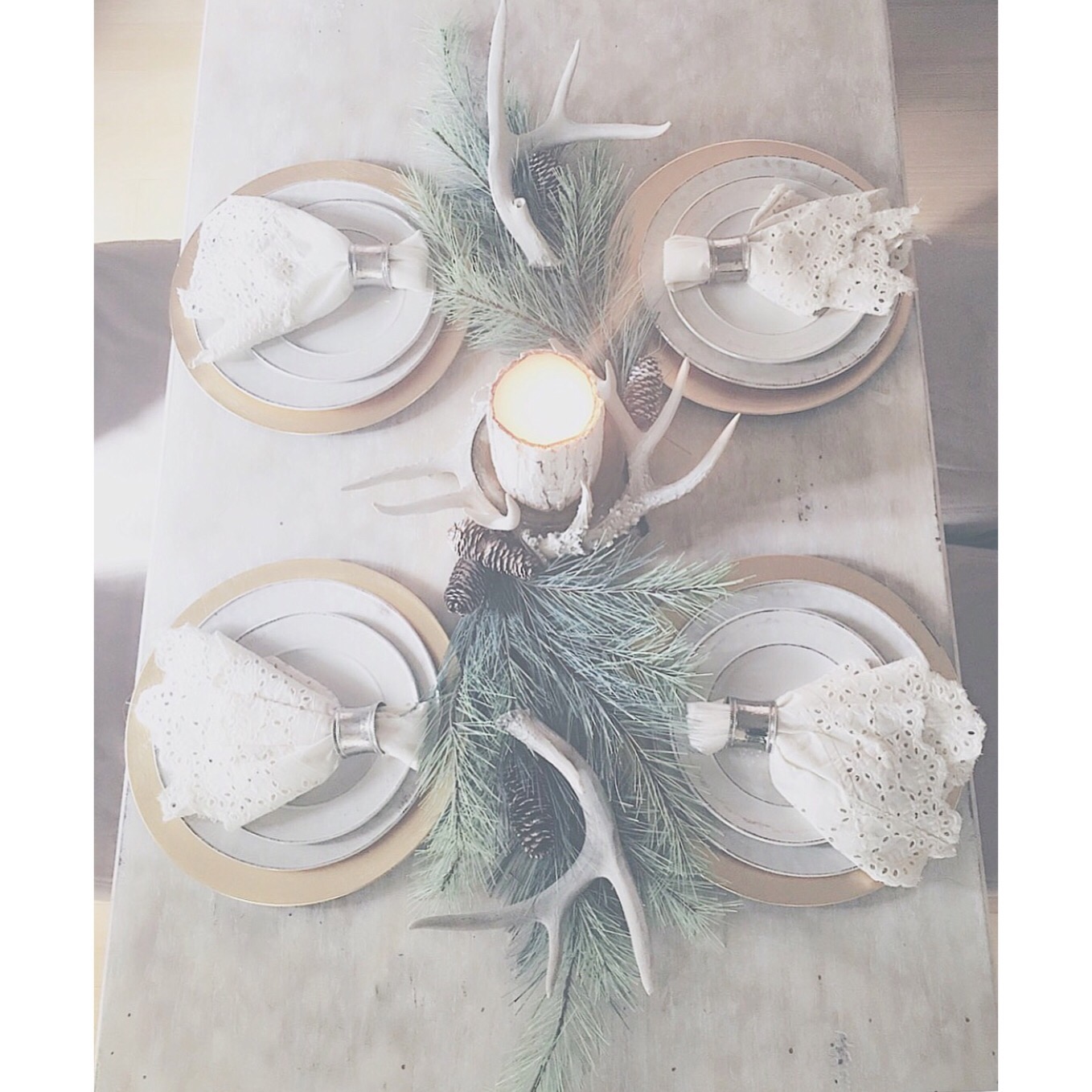 These are super easy, I ordered two types of antlers from amazon that you can find here and here. Then I sprayed them with a chalky finish spray paint in white which can be found here or at lowes\home depot! The trick to spraying them and having them still look natural is to hold the spray paint further away and almost try to just mist it in certain spots, (your trying to make little bits of brown still come through).

I've used these for both my fall tablescape and now Christmas and have gotten a ton of complaints. I place greenery around them that you can get from any craft store and call it a day!