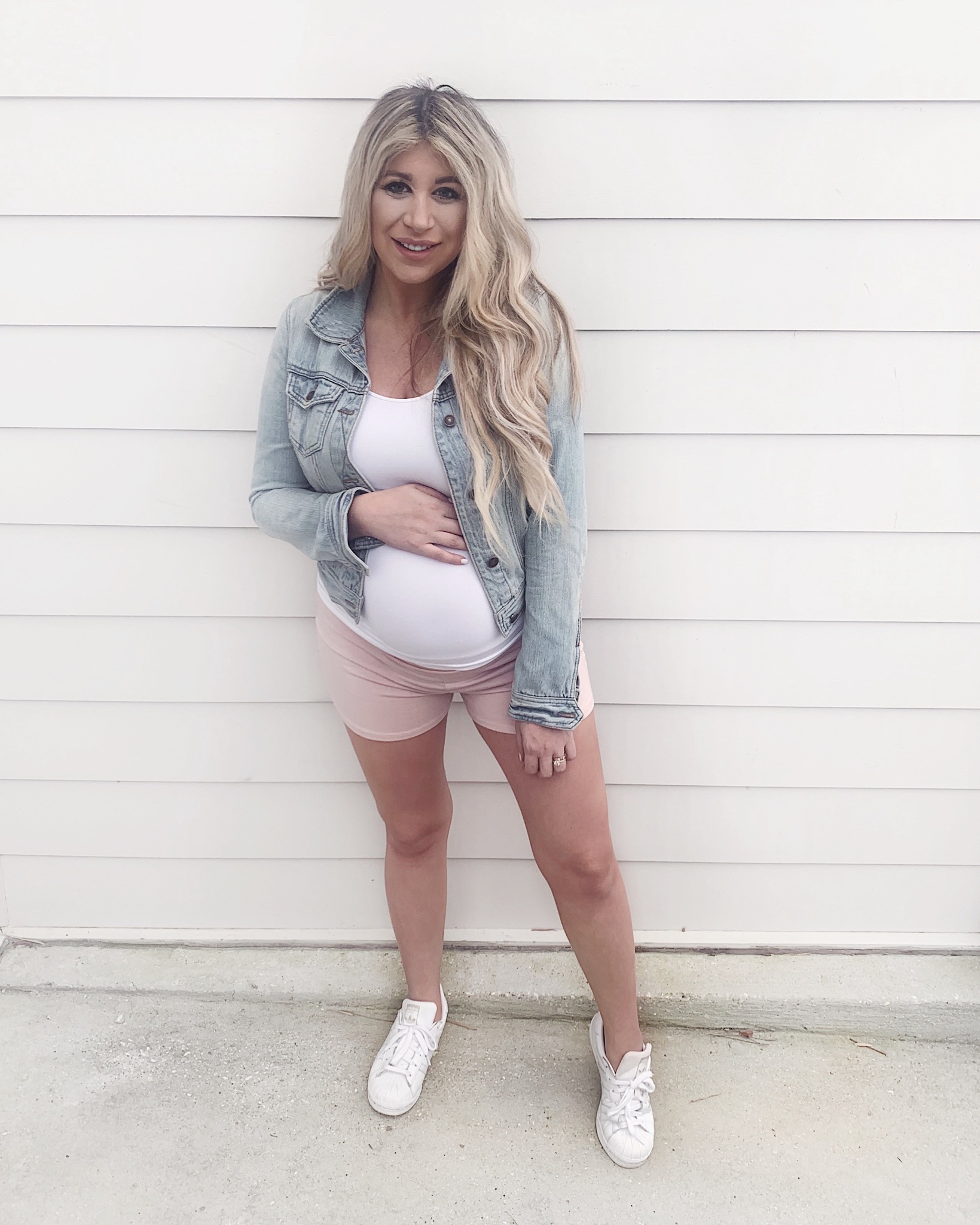 Hey guys! In the wake of all this craziness it kinda feels weird to be talking about shopping, but us pregnant people still need clothes as our bumps grow right?! Especially if this clothes thing has been a struggle for you like it's been for me!!!
I remember when I first got pregnant TONS of people told me to NOT spend money on maternity clothes…this by FAR has been the most terrible advice people gave me lol!!
The last few months I have been SO happy that I started spending money on maternity clothes! If you really look they have some store that have TONS of cute clothes that aren't too expensive! And let me tell you, it makes ALL the difference in the world that your clothes fit right just to make you feel better!!!
Towards a certain point, even when your shirts fit, your belly gets so out there that you look like Winnie the poo with the bottom or your belly hanging out – THIS is a issue for me pahahaha!
Anyway! My advice to any pregnant woman would be to definitely spend the money on making yourself feel good with new clothes that are made to FIT that prego tummy!
I lived all winter in my lululemon leggings and in the past few weeks I was like okay, I need shorts!!! And T-shirt's that will cover this stomach!! It's about to be hot as heck around here in Louisiana and I need something to throw on and go but still feel comfortable!
My first purchase were THESE soft shorts you see in the picture! BEST BUY EVER! After that it was on and I purchased a few more things!!
Linking some websites below that I love to shop on for pregnancy stuff and linking some clothes I already have/are in my cart below that!!
this website has some great stuff but it's hit or miss, I end up returning half the bag when I get it but it's worth it to find good pieces. Once you get the sizing down your good!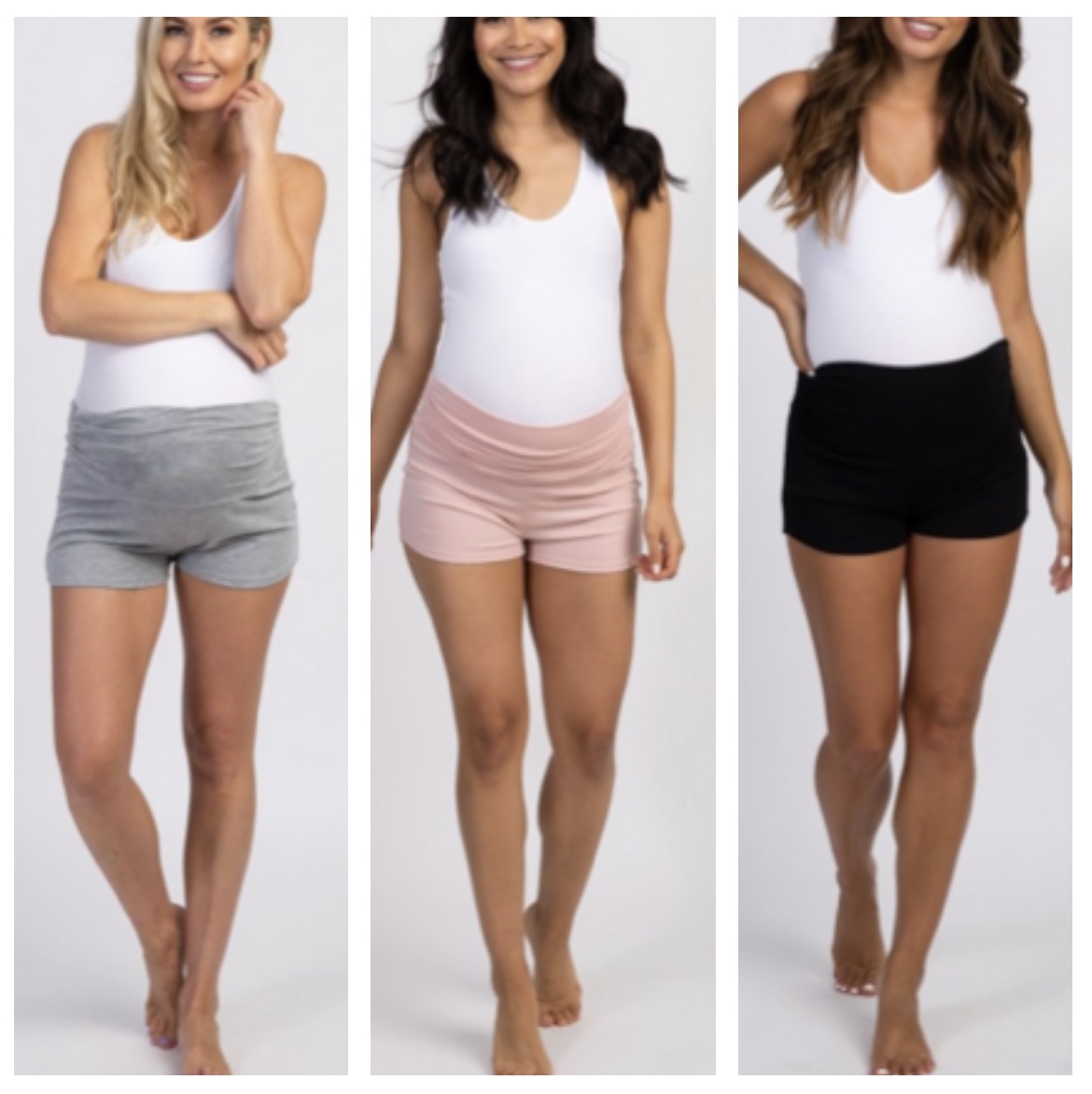 ruches side maternity shorts | $32
I'd order a size up in these if you want a little bit more looseness in your legs.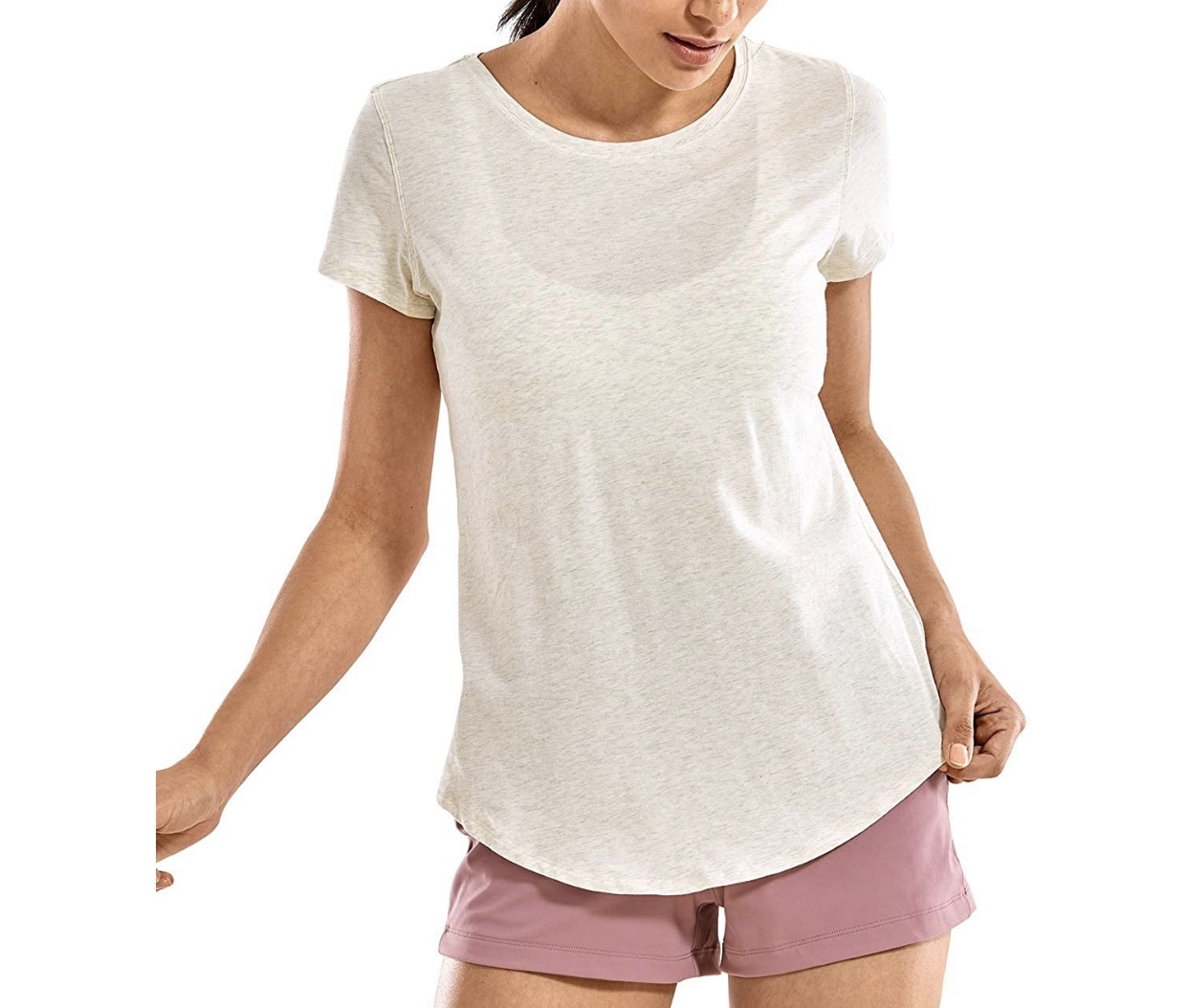 Cotton T-Shirt | $18
These are technically not maternity shirts, but they come low enough to cover the belly!!'
– THINGS IVE PURCHASED –

– THINGS IN MY CART –

XoXo, Chelsey Rae