Happy Monday people! How was everyone's weekend?! Mine was pretty laid back, which is exactly what I was going for after all the holidays!
Friday me, Ry & Hayd went to see Jumanji, (probably about once a month me and Ryan pick a old movie from when we were little and make Hayd watch it 😂 sometimes at first you can tell he's like wtff "this looks so fake" aka gremlins, but by the middle of most off the movies he is hooked! Point being he's seen the first Jumanji & loved it) it was SOOOO cute! I was thinking when we sat down that there was no way it would be half as great as the first! Nothing beats Robin Williams of course, but it was definitely a good one! Saturday we stayed in & cooked on the new stove and then Sunday I had brunch with my little brother & parents before Seth hopped on a plane to head back to Boston!
Today we're heading to Mississippi to meet with Ryan's architect about building the camp! Which is pretty exciting! But on the ride over I figured why not blog about ruffley sweaters?! Duh!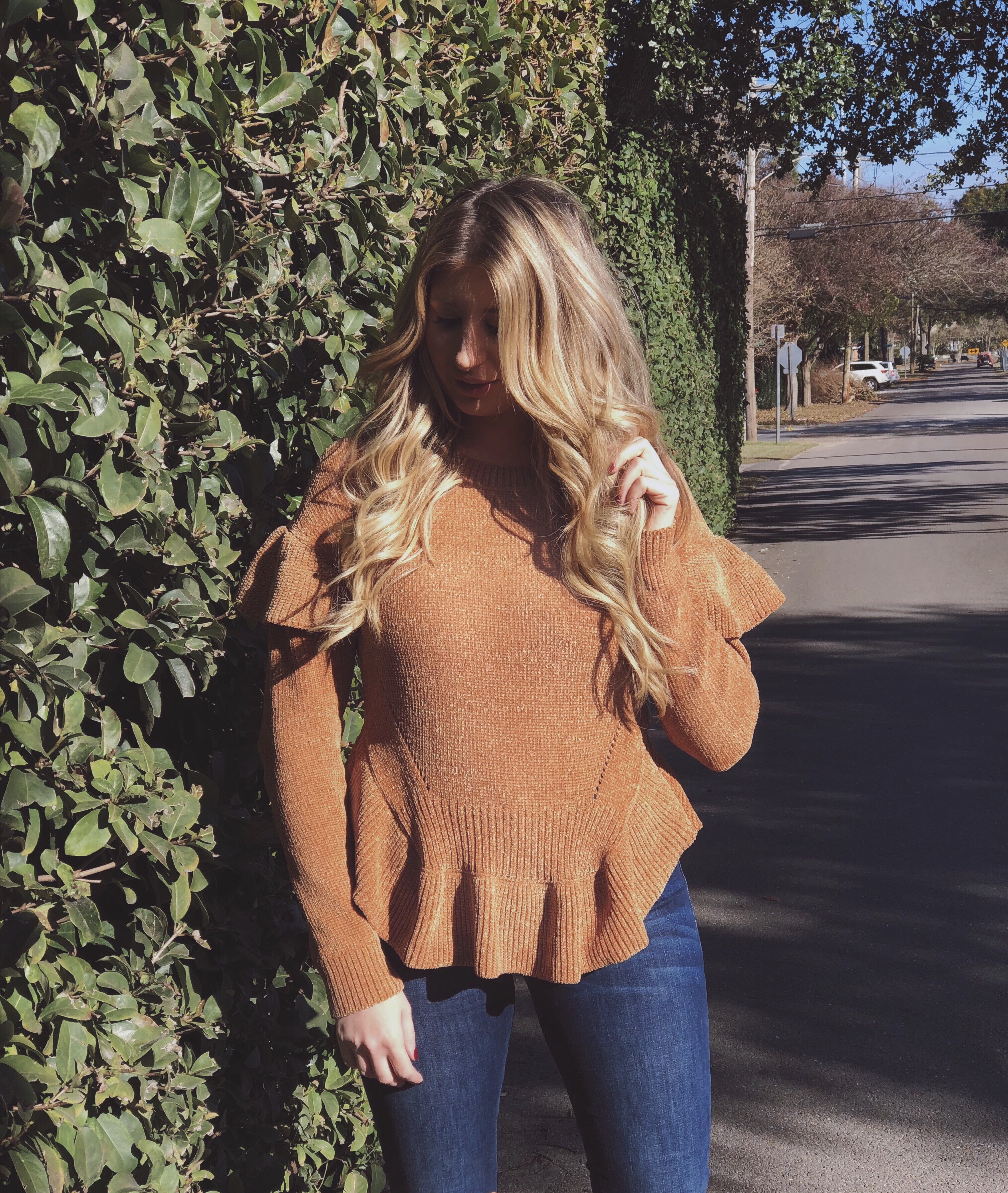 How cute is this sweater?! & different then the norm! I got a ton of compliments on it! I love the bottom how it comes out a little. That is always flattering!! I paired this with jeans and OTK boots but also think it would look really cute with a pair of mules for a more casual look!
The exact one pictured is sold out in regular sizes, but they do have petite sizes! Sometimes when I run into an issue like this where I LOVE/GOTTA HAVE a shirt and it's petite left I will just get the petite but in a size UP then what I would normally get. Most of the time petite is only smaller length wise, making the shirt shorter from top to bottom and in the sleeves! So if you size up your good!
Since this one was sold out I am also linking a few other ruffled sweaters that I thought were super cute! All tagged below 🙂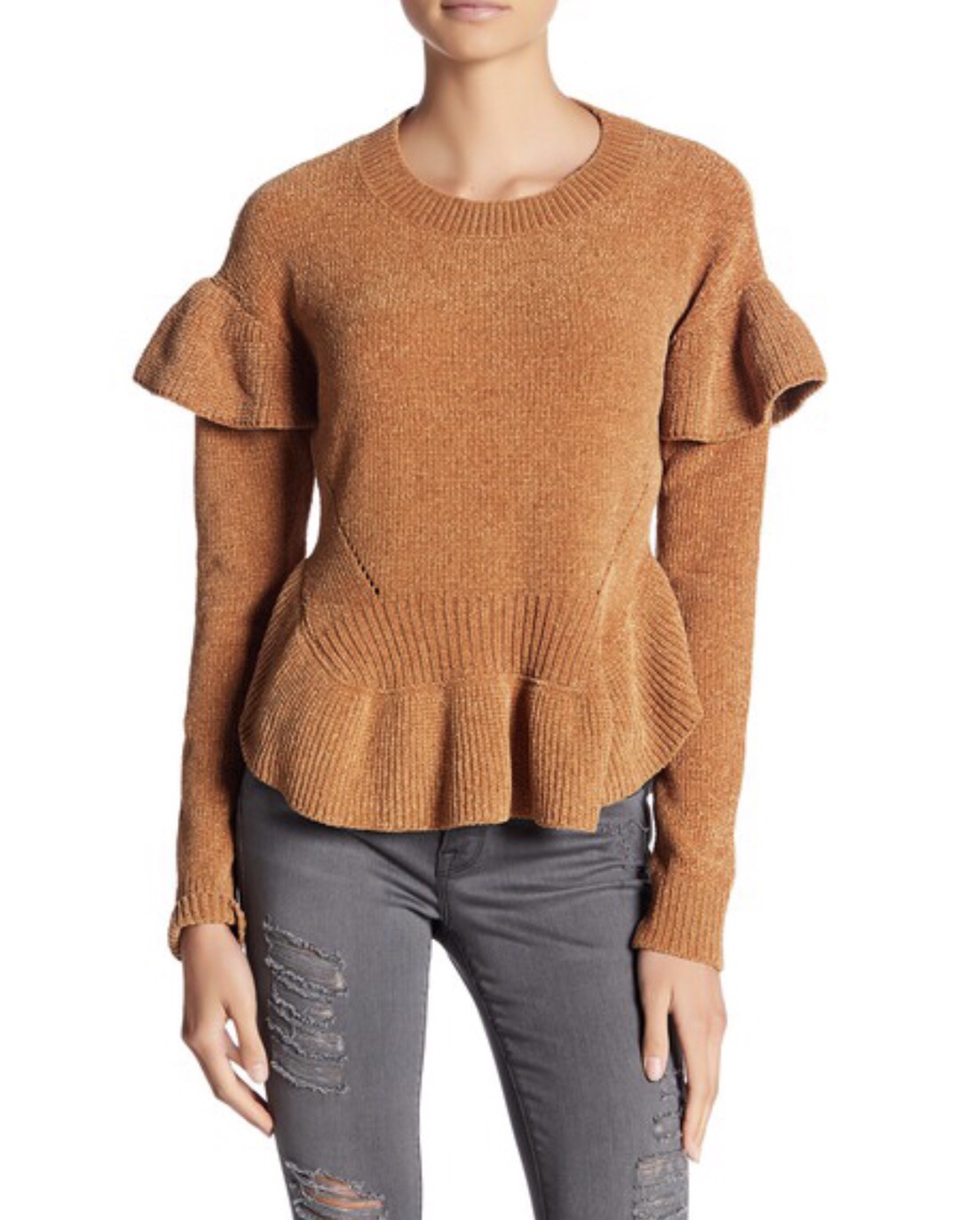 Melrose & Market | $32
Target | $20
Forever 21 | $22
Express | $41
Target | $20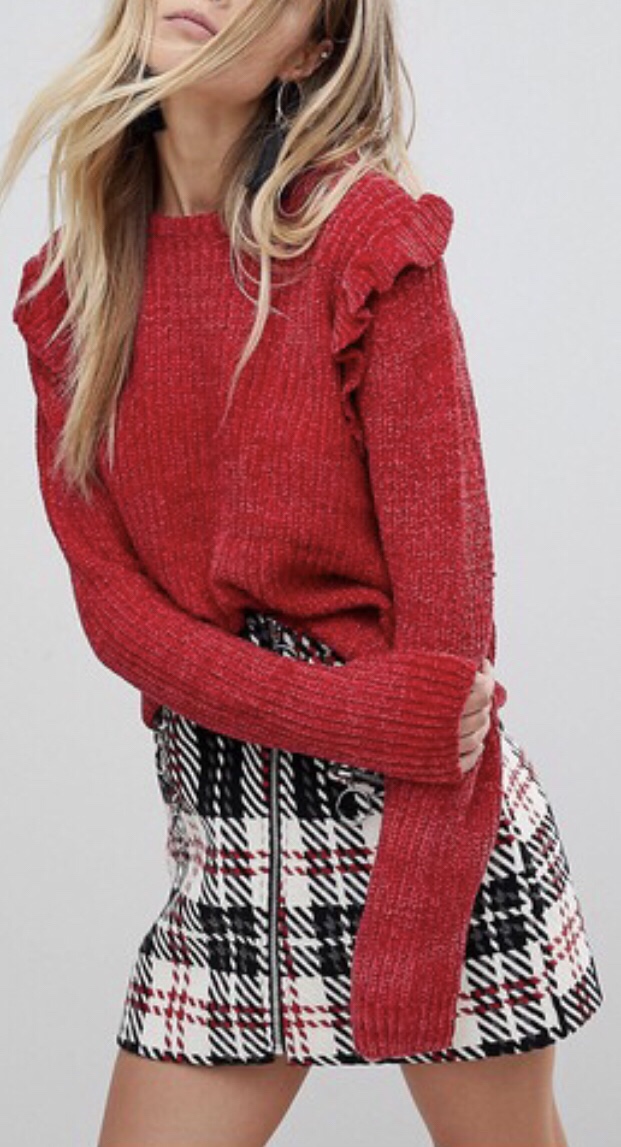 ASOS | $35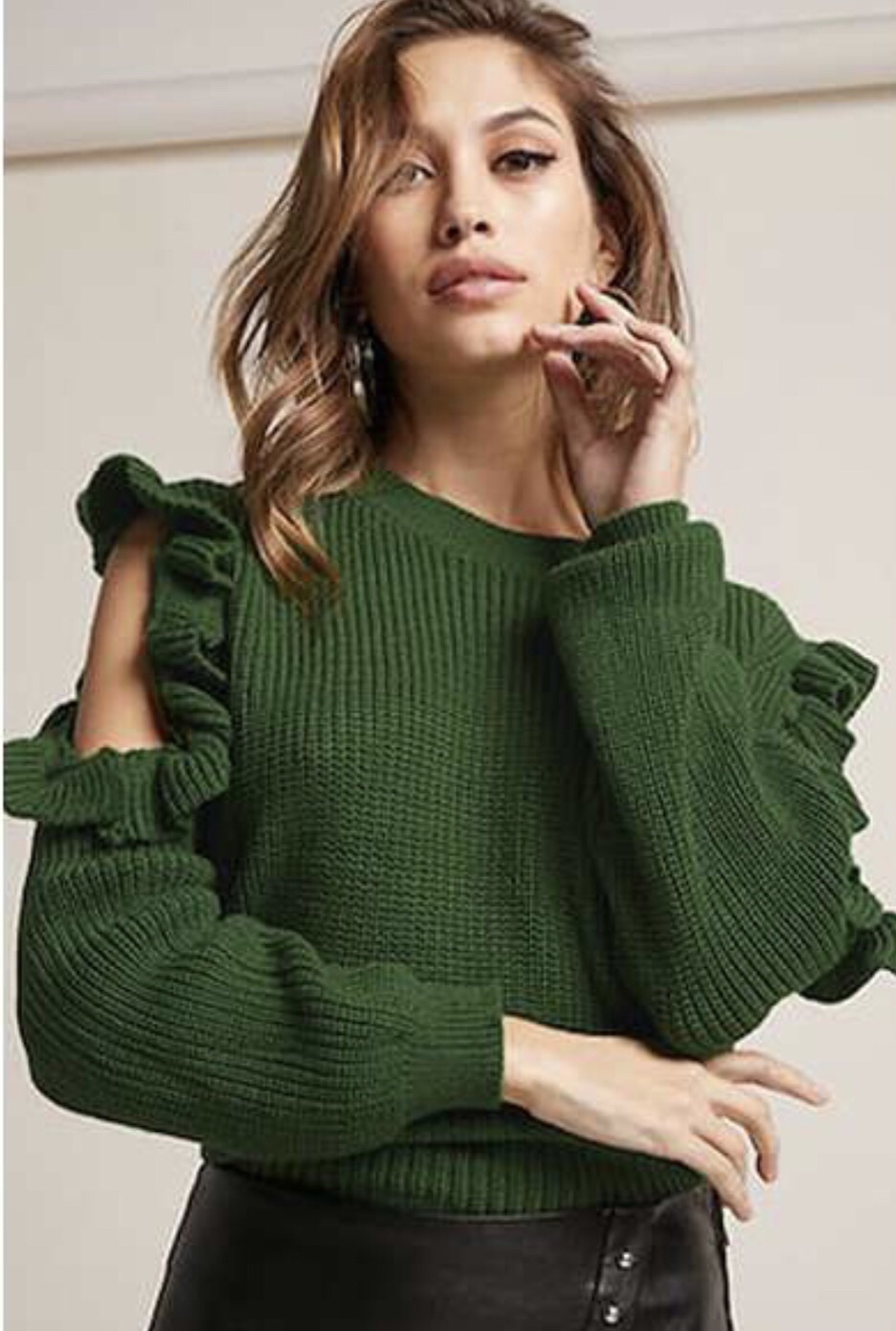 Forever 21 | $45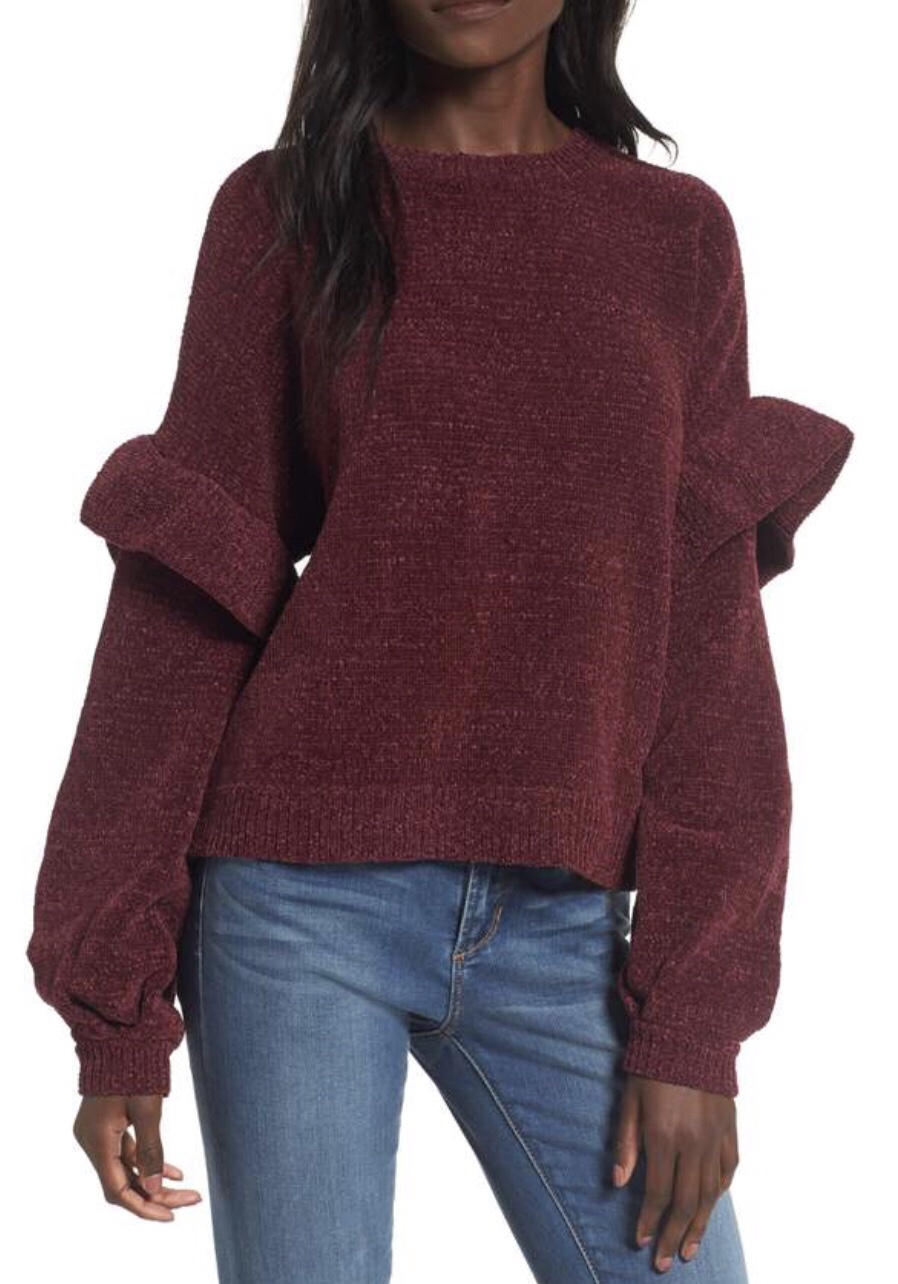 Bp. | $29
These are a few of my favorite picks but I'm linking a few more in the slider below!

XoXo, Chelsey Rae