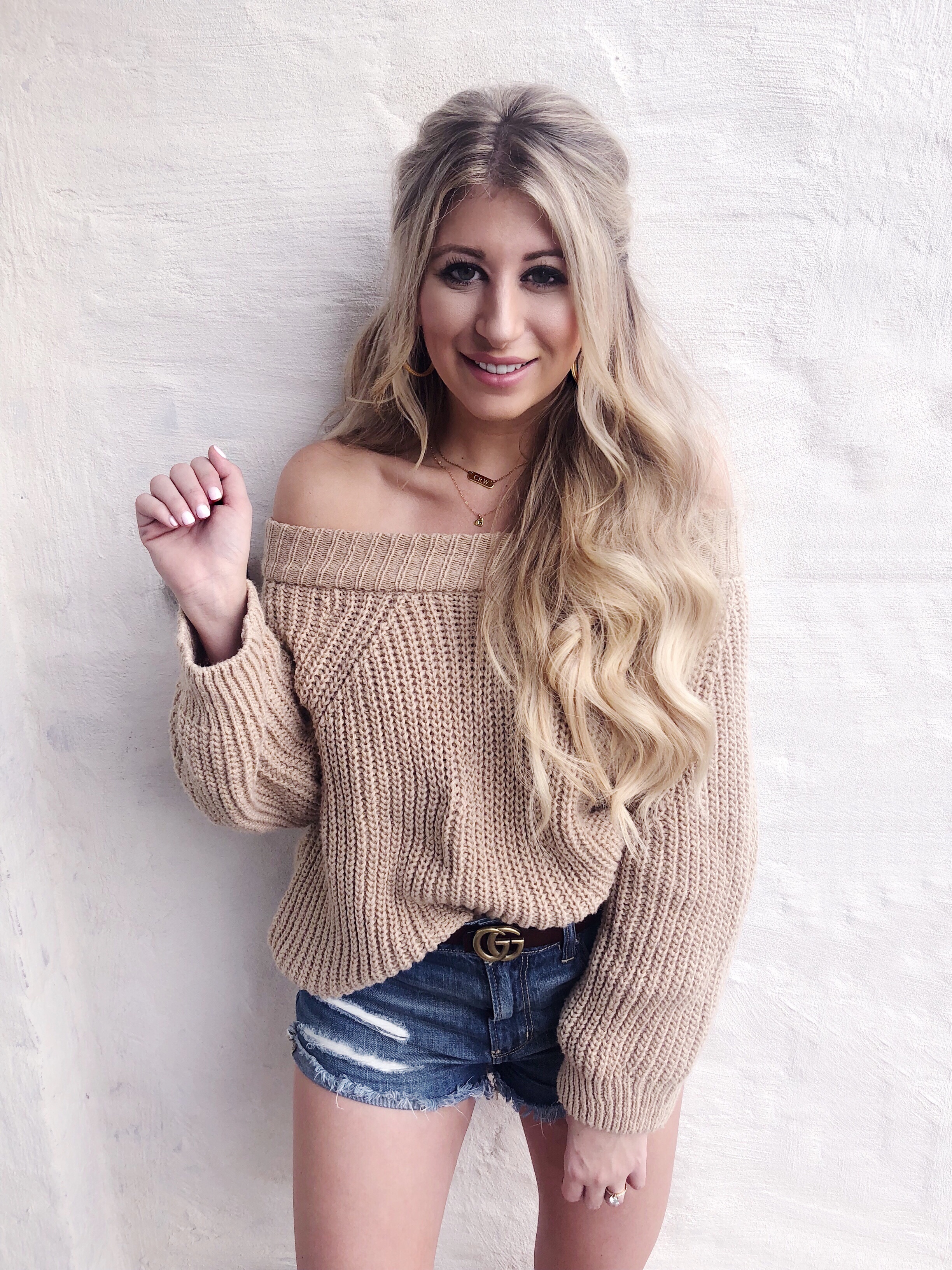 Hey y'all! Sharing this ADORBS off the shoulder sweater this morning! We've been seeing them everywhere and y'all know I had to find it for $19, haha!
I paired this with some cute new jean shorts I got, mostly for my sanity because it's hot as all hell when your trying to shoot a sweater in 90 degree weather! But of course this will carry you through the winter!!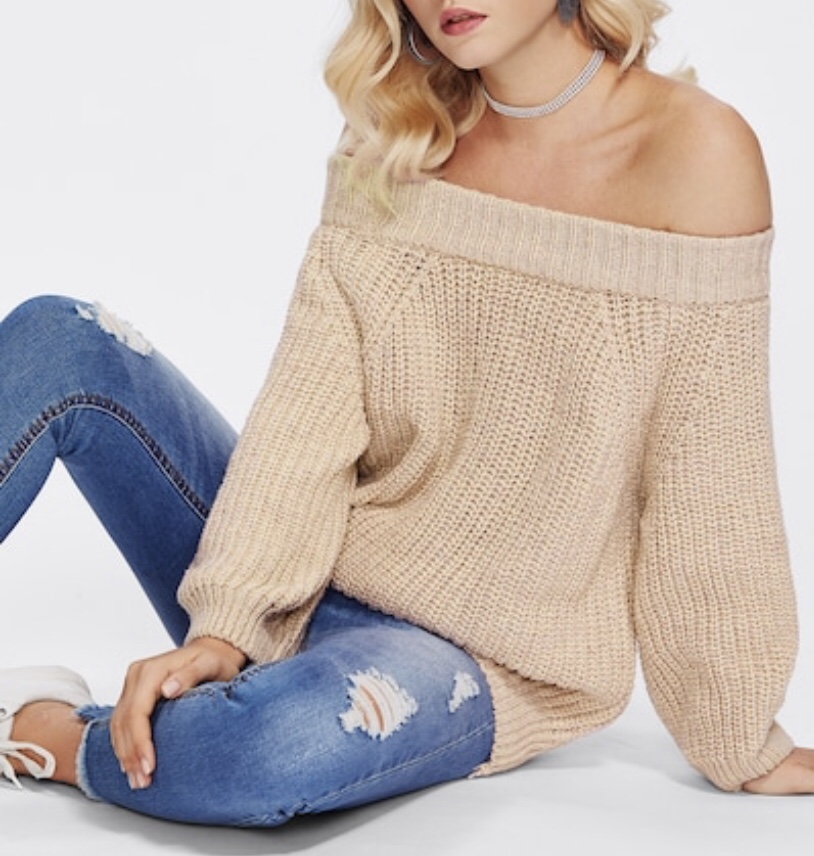 Off The Shoulder Sweater | $19
Sweater comes in all kinds of colors. Blush, gray, white, cream, etc.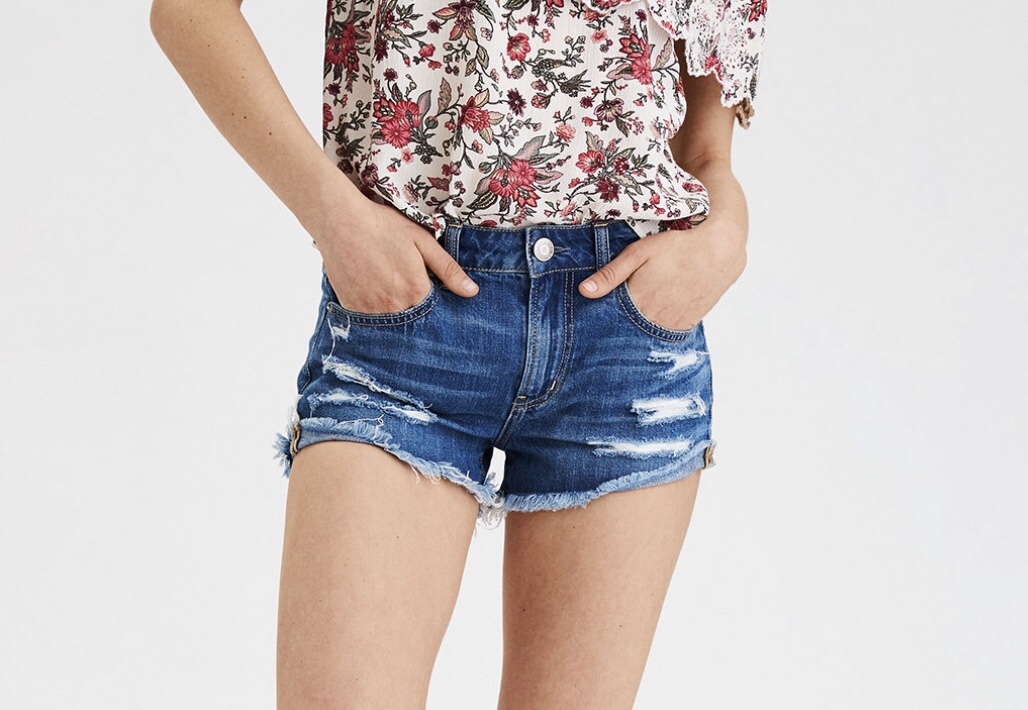 Distressed Shorts | $43
I sized up in these but wish I hadn't. Order true to size and they will stretch!
Medium Hoop Earring | $25
Tagging other items below in the shop the post slider!
XoXo, Chelsey Rae
– SHOP THE POST –