Hey yall! While up here i thought what a perfect time to do a post on how i pack for my ski trips! A lot of people get confused with what to pack and I used to too! With cold weather & skiing you need to pack A LOT of stuff, once you get it down its super easy! My first year i had like 3 suitcases, now this year, i am rocking JUST ONE! Super impressive yall!
So, with skiing (or just cold weather for me in general, because im a ninny) you need a thermal, a base layer, and then your regular clothes! Plus ALL your accessories – Ski goggles, Hats, Gloves & so fourth!
Im keeping this short so im making sliders below for each section! These are all the thermals, base layers, ski pants, and jackets that I personally wear and own! They have lasted me and I really love them!
– THERMALS –
– BASE LAYER –
– SKI PANTS –
– SKI JACKET –
– BOOTS –
– SKI ACCESSORIES –
– JACKETS, HATS, & OTHERS –
Those are all my buys! Now, I got TONS of questions for recommendations while we were there! Restaurants, things to do & bars! This is always a family trip for us, so I don't have recs on bars lol but y'all know I can supply y'all with some fabulous food recommendations since this girl likes to eat! Naming some of our favorite places to go below and will try to link them!!
I also just want to say before that I/we have skied elsewhere then Breck and really out of everywhere I have been I find this to be the most kid friendly mountain, as well as beginner skiing friendly mountain haha! The runs are not as steep as other mountains I've been on, but that's my personal opinion! (Last year when we went to keystone I think I literally had anxiety every second on the mountain because the runs were so steep, a green felt like a blur to me and blue felt like a black and I cried actual tears like twice 😂)
Anyway, here's my recs!
fiesta jalisco – our favorite Mexican place to stop and grab a margarita after a rough day on the slopes! (Normally our first day is a rough one because Hayden always has a dramatic first day on the mountain pahaha). Everything is really good here but our favorites are the Corona-Rita's and the chicken fajitas (they are SO GOOD).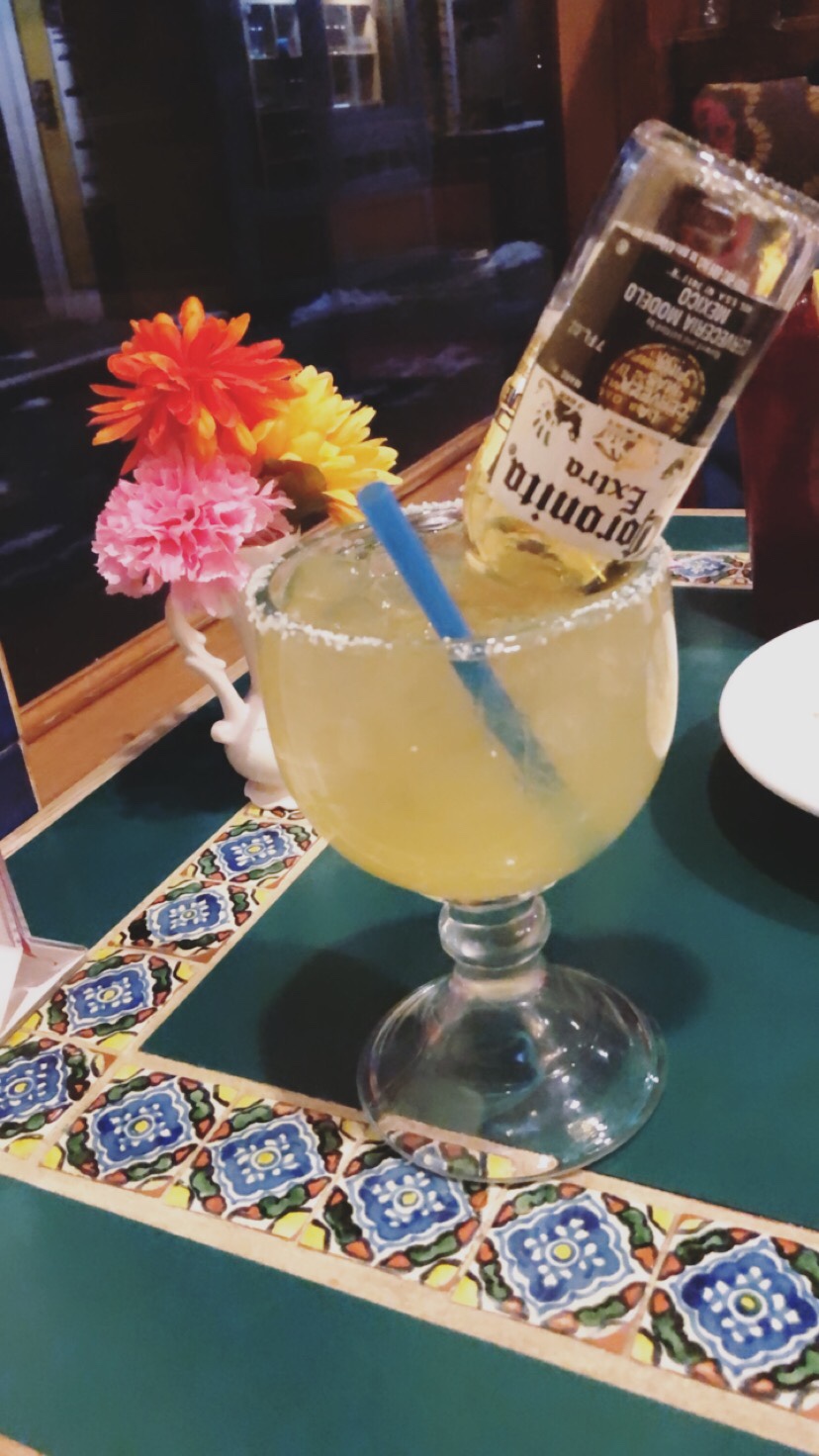 Downstairs at Erics – The best family place to go! Hayden LOVES this place because it's an arcade! The kids can play while you wait on a table and have a beer, and the food is really good as well! The pizzas are their specialty but they have all kinds of stuff! There chicken wings are our favorite, and even a salad I had was good!
Breckenridge Escape Room – We had a blast doing this just us three! We got locked in a room and had to figure out the clues/find keys to the other rooms to be able to send a flare for rescuers to find us in an avalanche! It was SO fun and Hayden enjoyed it as well! It was kid friendly but would obviously be a blast with a bunch of adults as well!!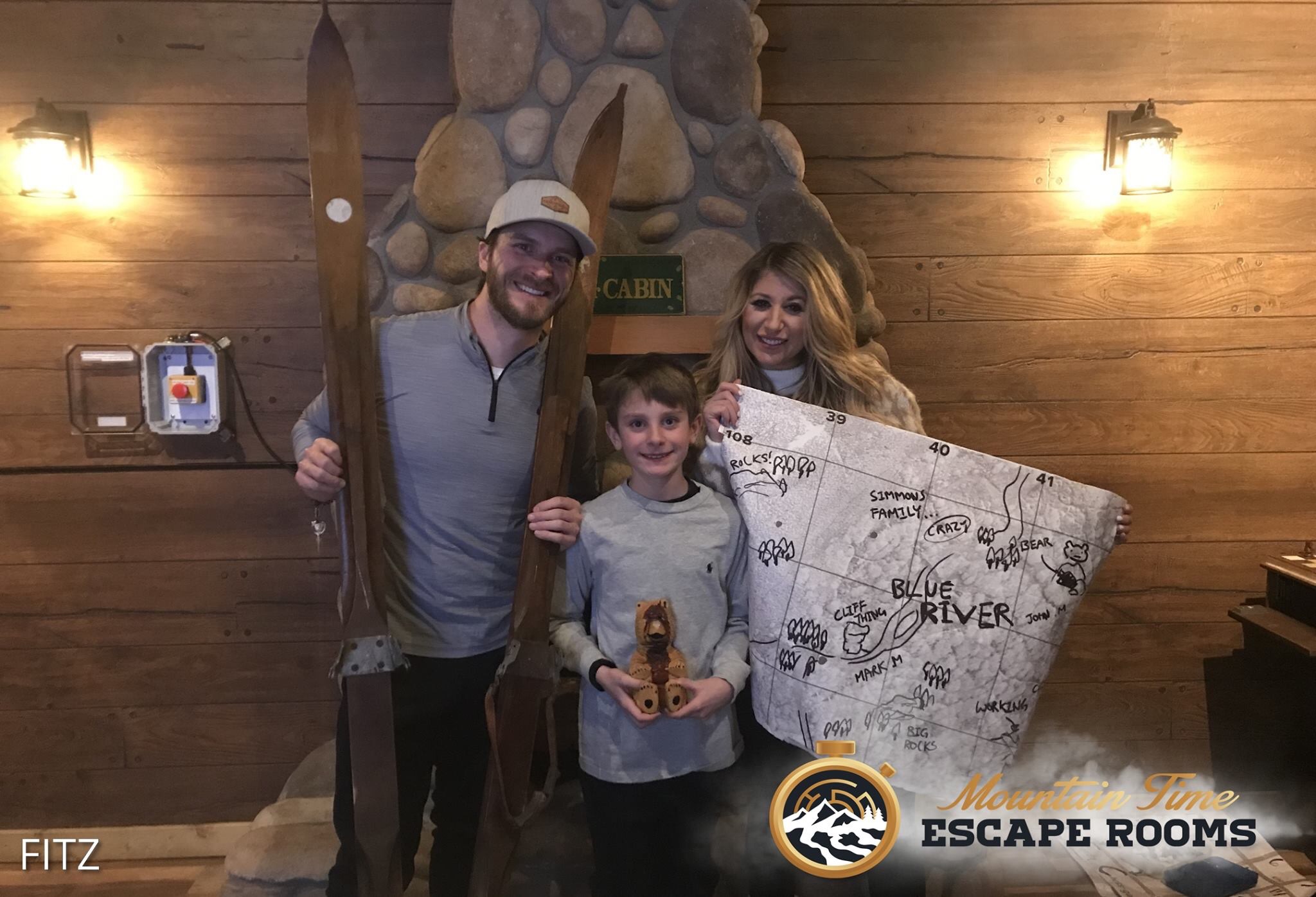 Michaels Italian – a must EVERY. YEAR. So delicious! Their lasagna and most pastas are served in a baking dish, everything is so warm and melty and yummy hahah! Their Italian salad is yummy, the garlic bread is so good & I can't pass up their stuffed shells with Alfredo!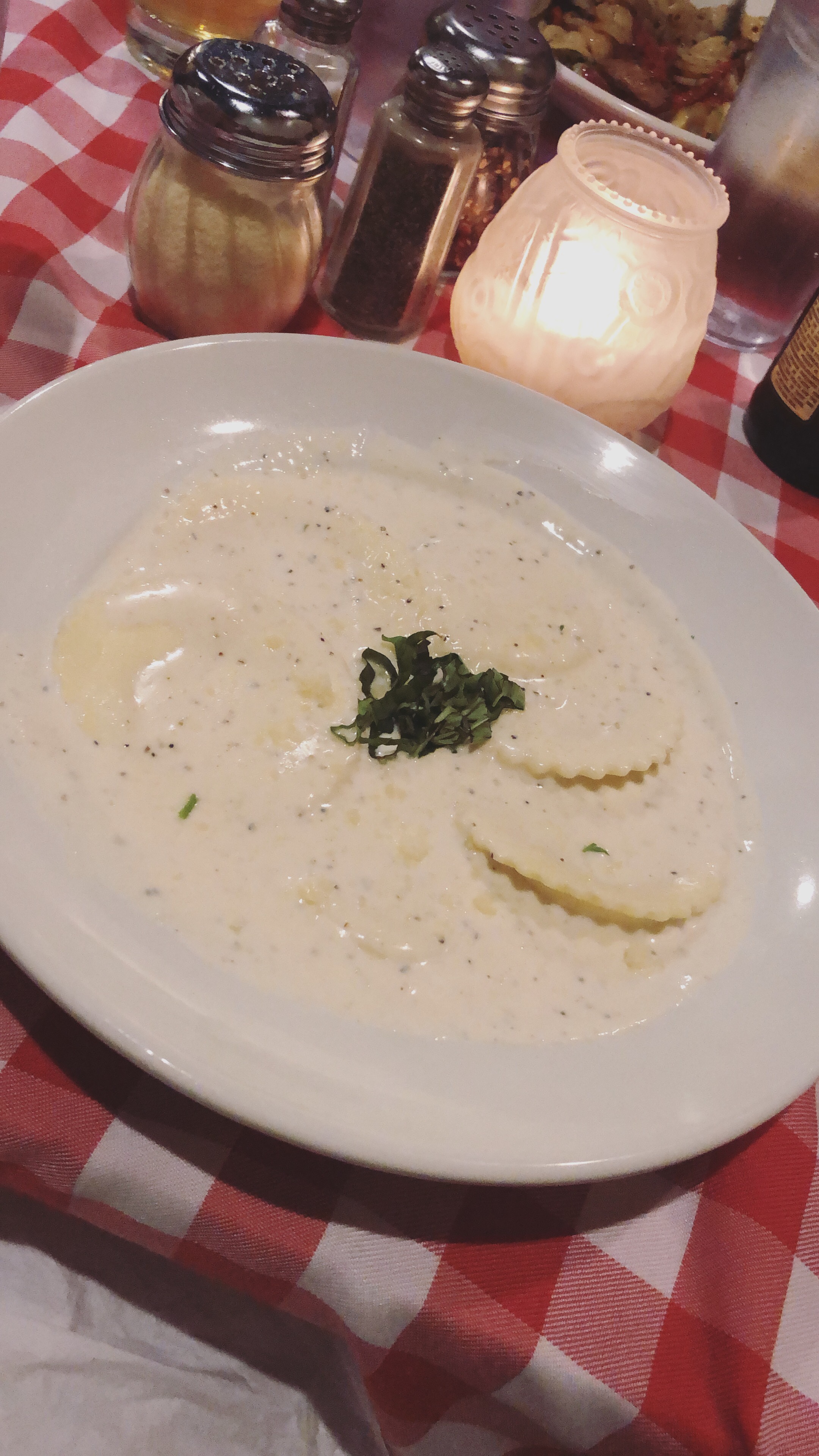 Crepes A La Cart – these crepes are worth a 15-20 minute line you'll stand in, TRUST ME! I go plane Nutella with powered sugar, bananas & honey!
The Blue Fish Sushi – we stumbled upon this while trying to go to erics for a second time, the wait was 2 hours, so we kept walking down the strip! We were SO glad we did haha! There's another TERRIBLE sushi restaurant in Breck (located in a strip mall, can't remember the name) so we came thinking we wouldn't get sushi. The blue fish blew us away with how fresh and delicious the sushi was! We got a firecracker roll, pick this if you like spice! And a rainforest roll, more of a fresh feel! We also got the family size fried rice which was very good! This place is more on the pricey side, just a heads up! But so worth every last penny! Nothing is better than sooo fresh sushi!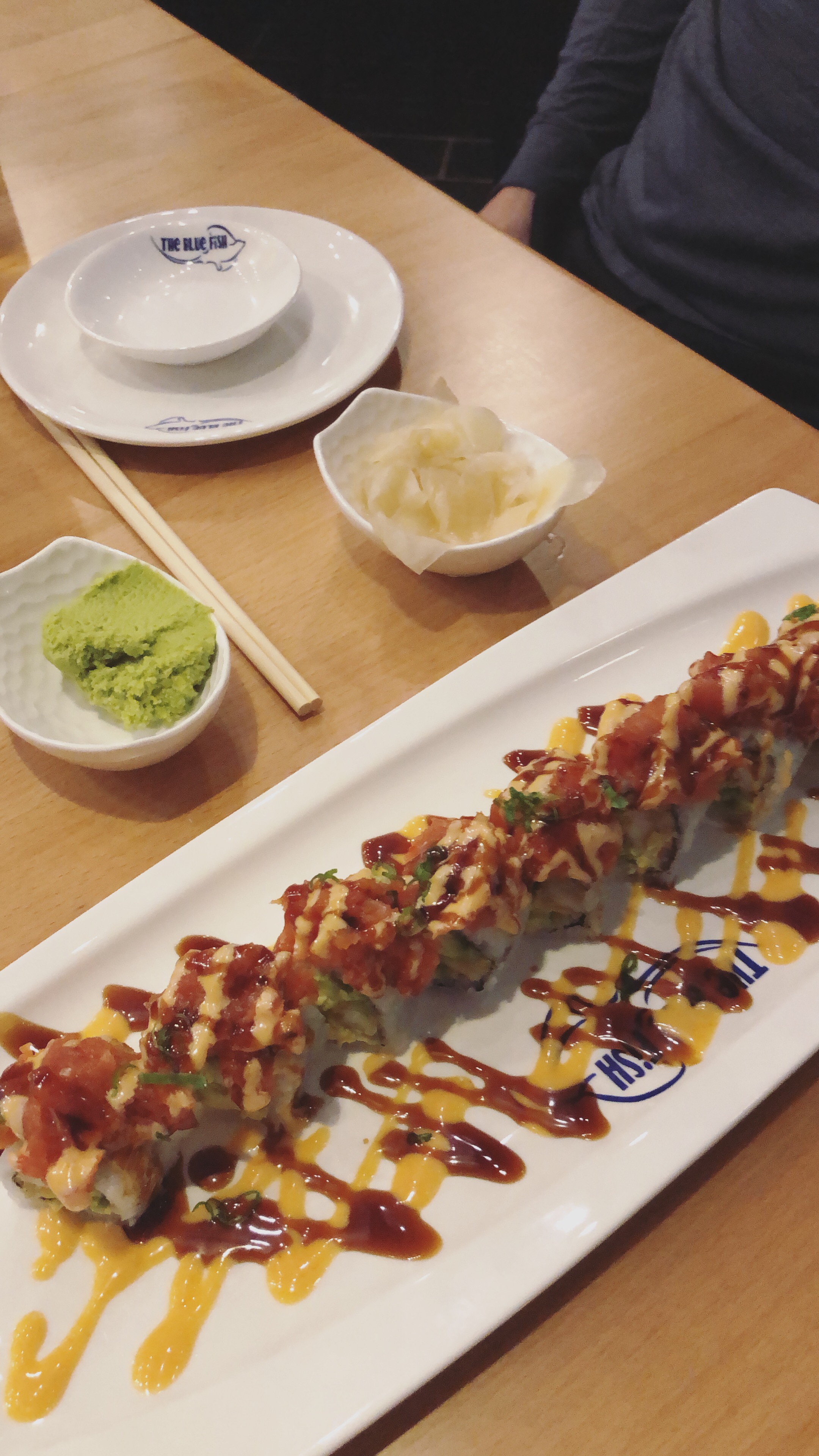 Cool river Coffeehouse – good place for a quick breakfast! All kinds of stuff on their menu, but my favorite is the breakfast burrito or breakfast bowl!
Blue Stag Saloon – delicious wings & burgers! This place looks SO fun for adults when we walk past it at night, a total ski town vibe! The bar and outside around the fire pit is always packed with people!
Mountain Top Cookies – You absolutely MUST go here! These cookies are to die for and are baked JUST right! Crispy edges with oey-goey centers! They have SO MANY VARIETIES, anyone can find something they like here! They even have cookie sandwiches with icing in the middle and they had one that was two chocolate chip cookies filled with edible cookie dough in the middle! Does that sound like heaven or what? My favorites were the hot chocolate cookie + the chocolate chip & salted caramel!
A friend of ours absolutely raved about Hearthstone as an amazing steak restaurant but said it was more on the pricey side. Legends Steak & Italian is somewhere we have gotten steaks from but it was just okay, we have also been to Kenosha which has a variety of steaks, sandwiches, pastas and so fourth but it was pretty underwhelming! Ollie's Pub has a great menus and is really good and BoLD is a great spot to grab breakfast, which is pretty yummy and not too heavy, that is right at the bottom of the mountain before the lift!
Hope this post is helpful to you guys and if y'all have any questions, feel free to ask me about anything!!!
XOXO, Chelsey Rae