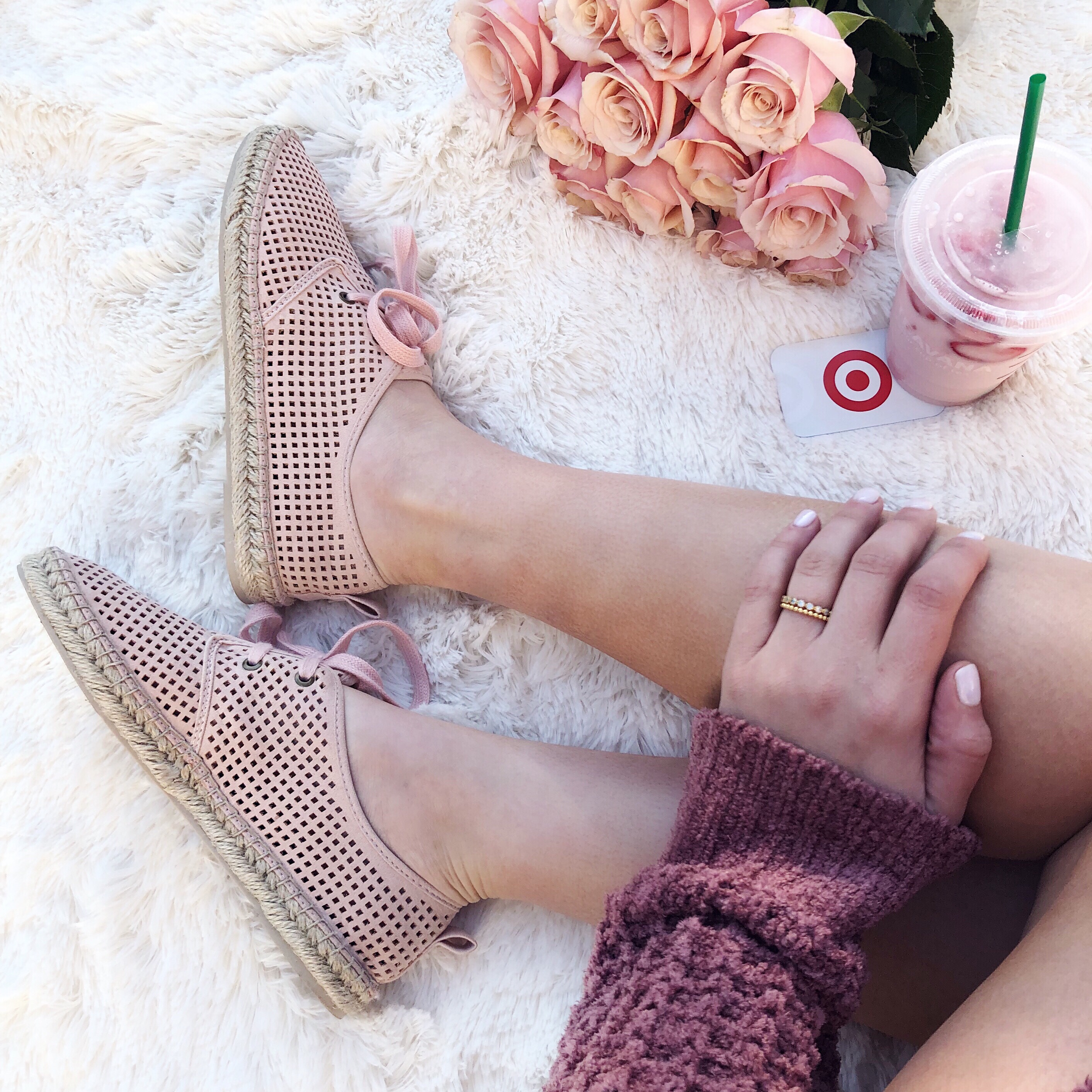 hey guys! Hopping on to share the CUTEST pink espadrilles with y'all! These are so cute and for sure will be a spring/summer staple! We all know that blush is in at the movement so I think this will look great with tons of colors as well!
I plan on pairing this with jean shorts and a cute top or even jeans with a casual shirt! These will work fabulously with my summer wardrobe, a plain and simple white v-neck!
I also think these would be so cute paired with a flowy summer dress or even a more tighter fitted look with a jean jacket!
Target | $19
The fact that these are form target actually works out perfectly because ….
This week I decided to team up with some of my favorite bloggers and bring you a $400 Target gift card giveaway! All you have to do for a chance to win is enter below!
Money Can Buy Lipstick | Rosé & Chambray | Pish to Posh | Blondes & Bagels
A Good Hue | Britt + Whit | Chelsey Rae | What Nicole Wore
Bold & Bliss | byKatiness | Basking in Burgundy | To Thine Own Style Be True
Stefana Silber | Bubbly Moments | Style Elixir
Happy Wednesday everyone!
XoXo, Chelsey Rae