Happy Tuesday people! With tomorrow being Fourth of July I wanted to hop on and share a super quick & easy recipe with you guys!!
Having family/friend get togethers is always a blast and if your headed to someone's house it's always nice to be able to bring a little somethin' to the party!
I love this dip for summer time partys or even to make ahead of time and bring on a beach vacation because it's a VERY light + refreshing dip!! Most dips require creams or lots of cheese! This is mostly veggies & no creams! Perfect to chomp on while wearing your bikini 😜 haaaa, as if we want to chomp on anything while we're wearing a bikini but hey, a sistas gotta eat regardless right?!
Sooo, let's get it goin'
WHAT YOU'LL NEED:
• Medium size green bell pepper, diced.
• Small red onion, diced.
• One Small jalapeño, seeds removed & diced.
• 1/2 cup frozen corn kernels.
• 1/3 cup cilantro, finely chopped.
• 1/2 can drained and rinsed rotel diced tomatoes.
• 1 can black eyed peas.
• 1 can pinto beans.
• 1 can black beans.
FOR DRESSING:
• 1/4 cup olive oil.
• 1/4 cup red wine vinegar.
• 2 tablespoons rice wine vinegar.
• 2 tablespoons lime juice.
• 1 tablespoon sugar.
• 1 teaspoon salt.
• 1/2 tablespoon pepper.
• 1/2 garlic powder.
SERVE WITH:
• tortilla chips.
WHAT YOU'LL DO:
• drain and RINSE all canned products.
• throw all beans + tomatoes in mixing bowl.
• add all diced veggies + cilantro & corn to mixing bowl.
• in separate bowl mix all dressing ingredients and stir well.
• pour dressing into mixing bowl with bean & veggie mixture.
• let marinate in fridge for at least 2 hours mixing at the one hour make! (overnight is the best though, mix a few times whenever it crosses your mind!)
SERVE COLD WITH TORTILLA CHIPS! Or even cucumber chips if your trying to be healthy!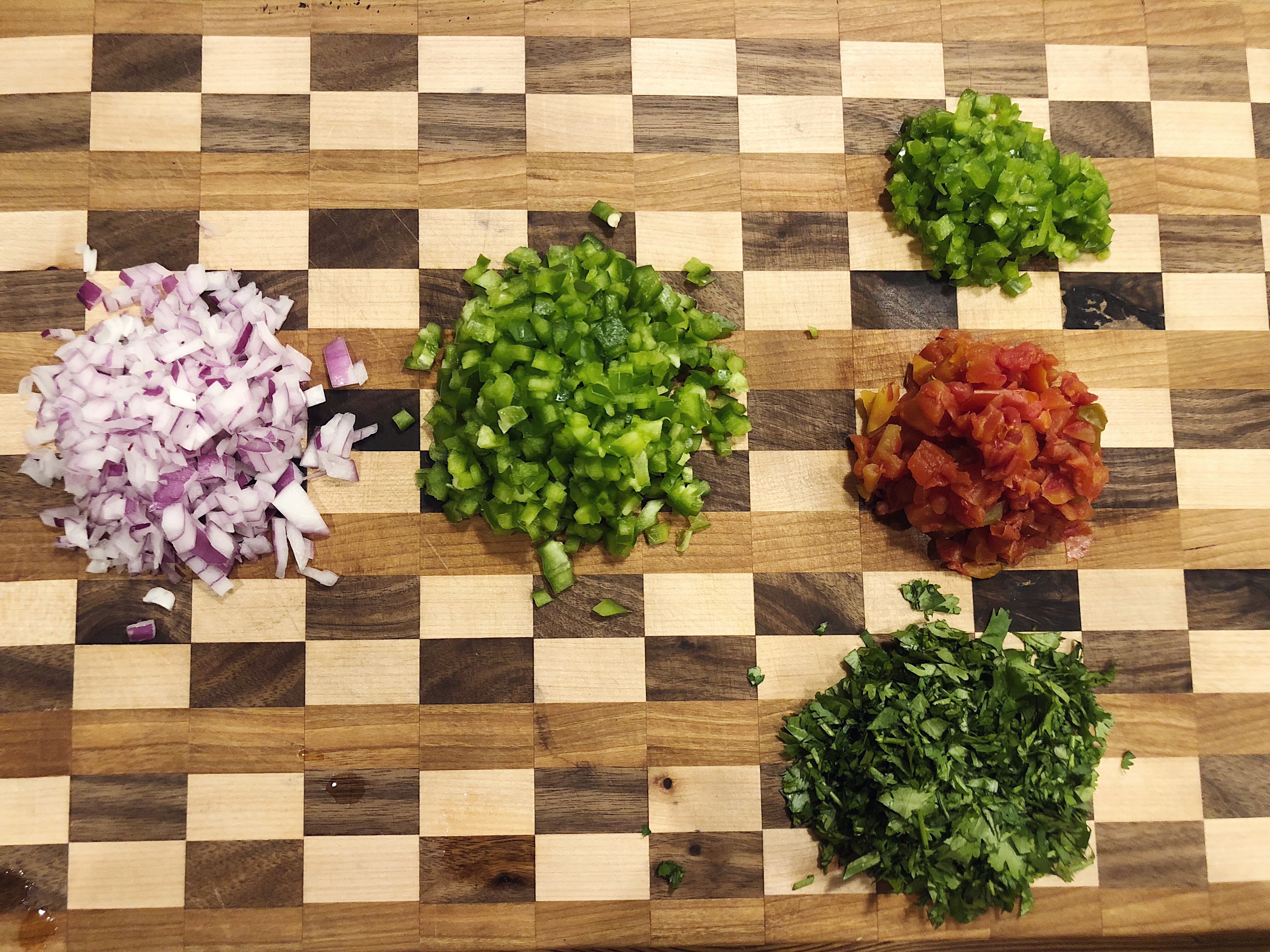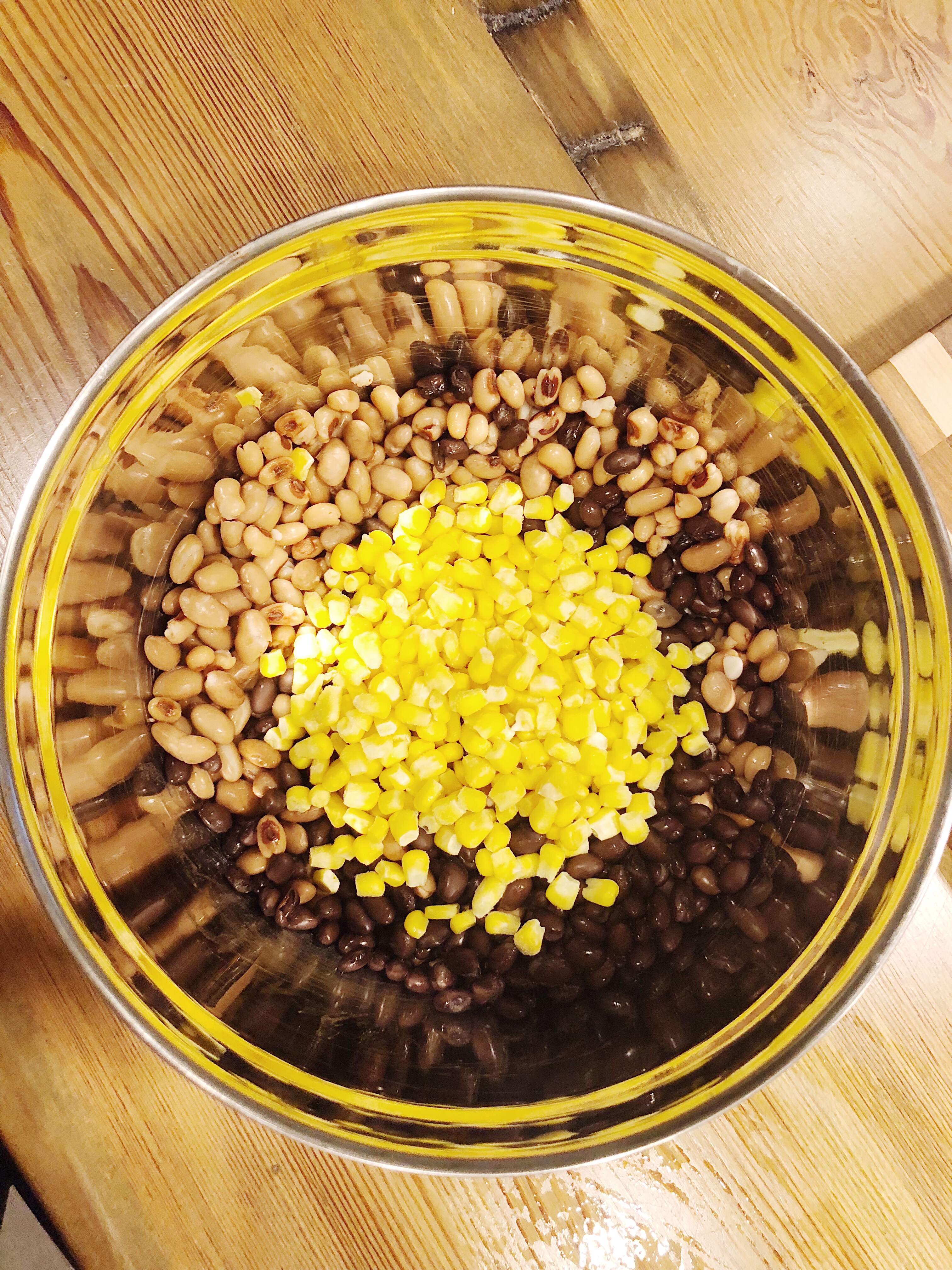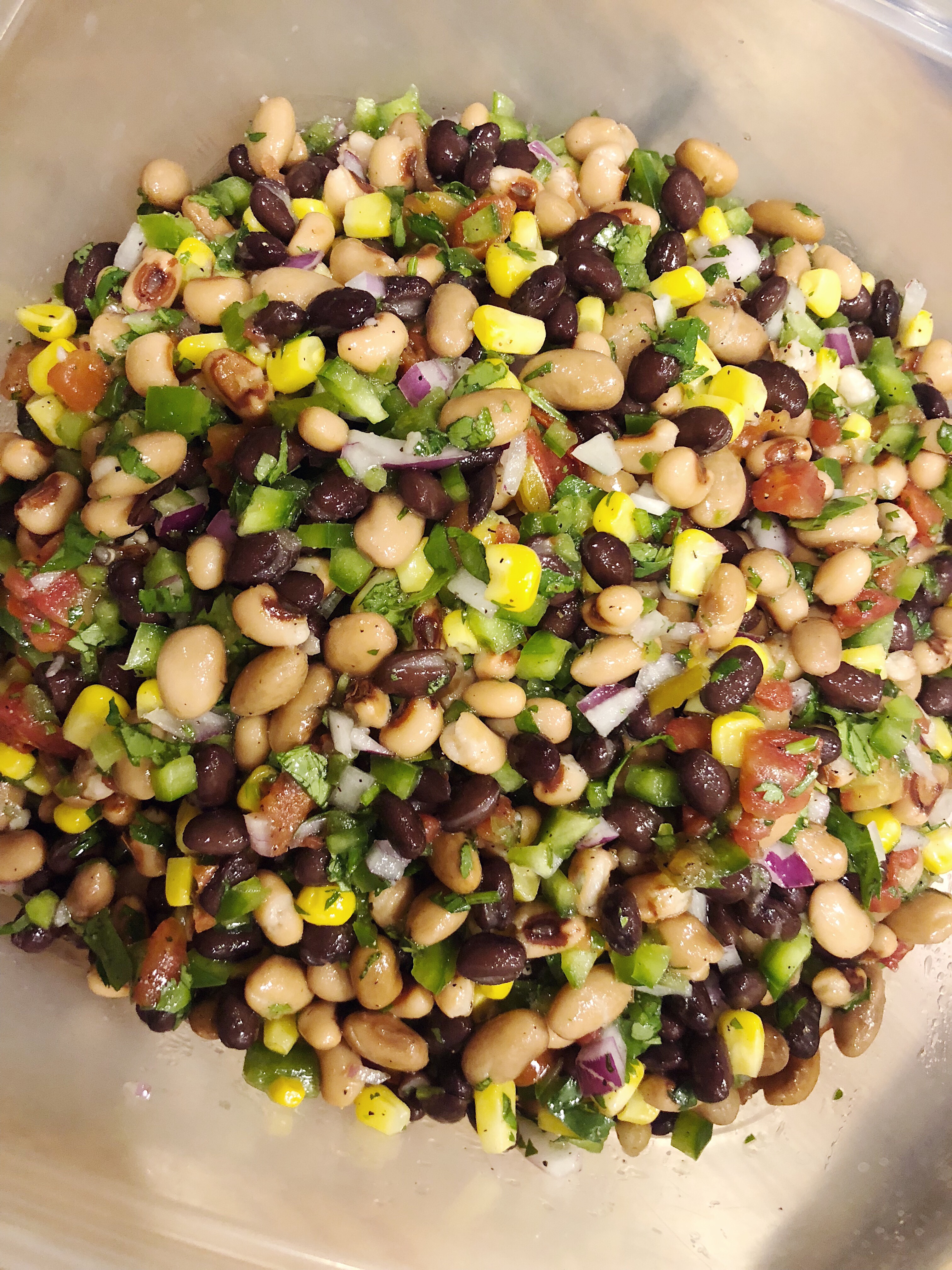 Y'all this dip is so stupiddd easy & it's pretty addictive!! You can obviously make it your own too! Admit a can of beans and maybe add more corn, or maybe if you like a little bit more spice add a little more jalapeño! Make it however you please! Let me know if y'all have any questions about making it, I know my directions might not be up to expert level! 😜
Hope everyone has a safe & fabulous fourth!
XOXO, Chelsey Rae