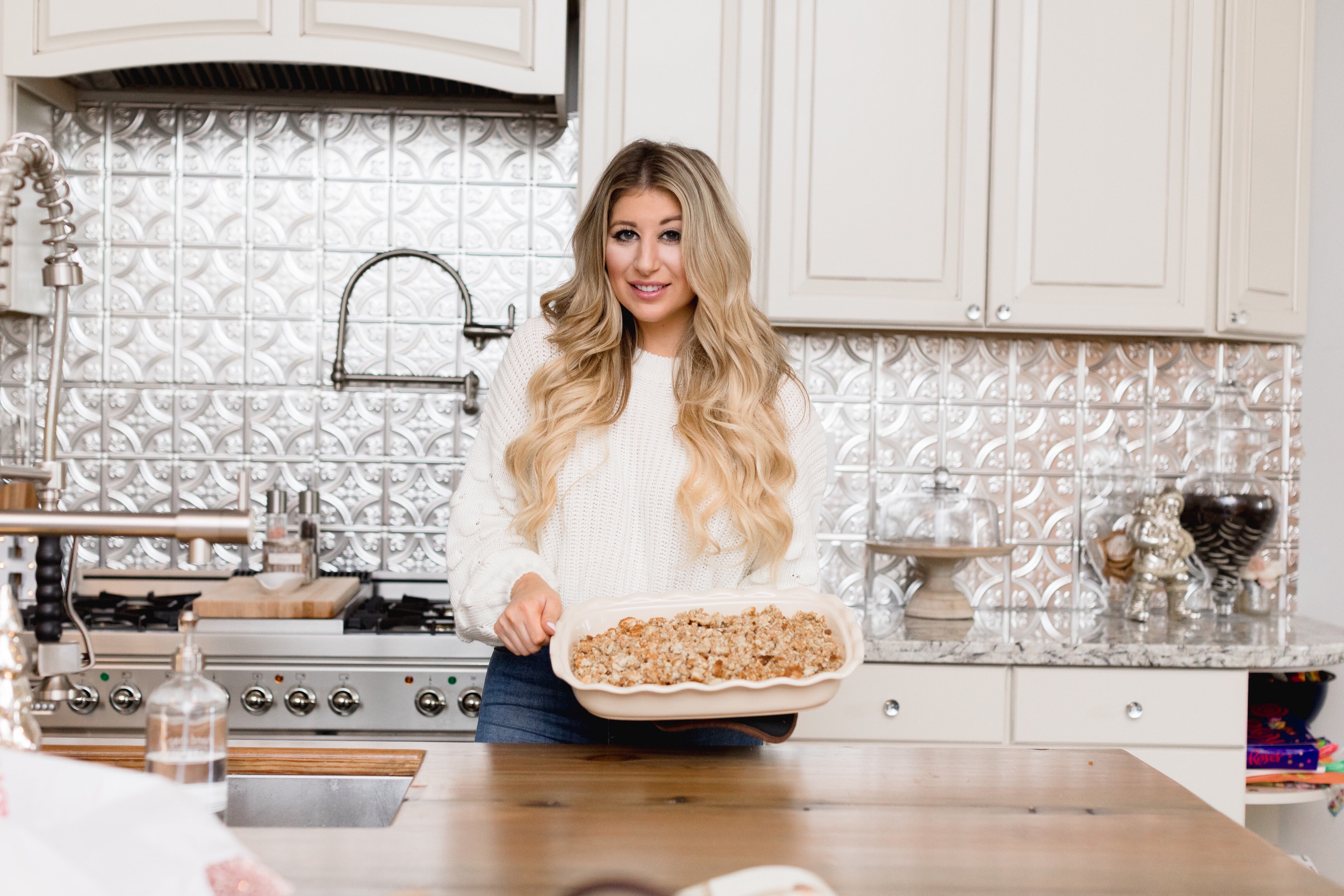 Who here would love to be able to bring something super easy + impressive to the Holiday table this year?! If your answer is yes, your in luck! I'm sharing my sausage stuffing with you guys today! #notaprofessionalchef
I promise it's a easy dish! The first time I made it I was like, oh, that was way simpler than I thought!
If you've read my blog before you know I say to make cooking your own! Feel free to follow this, or spice it up a little for yourself!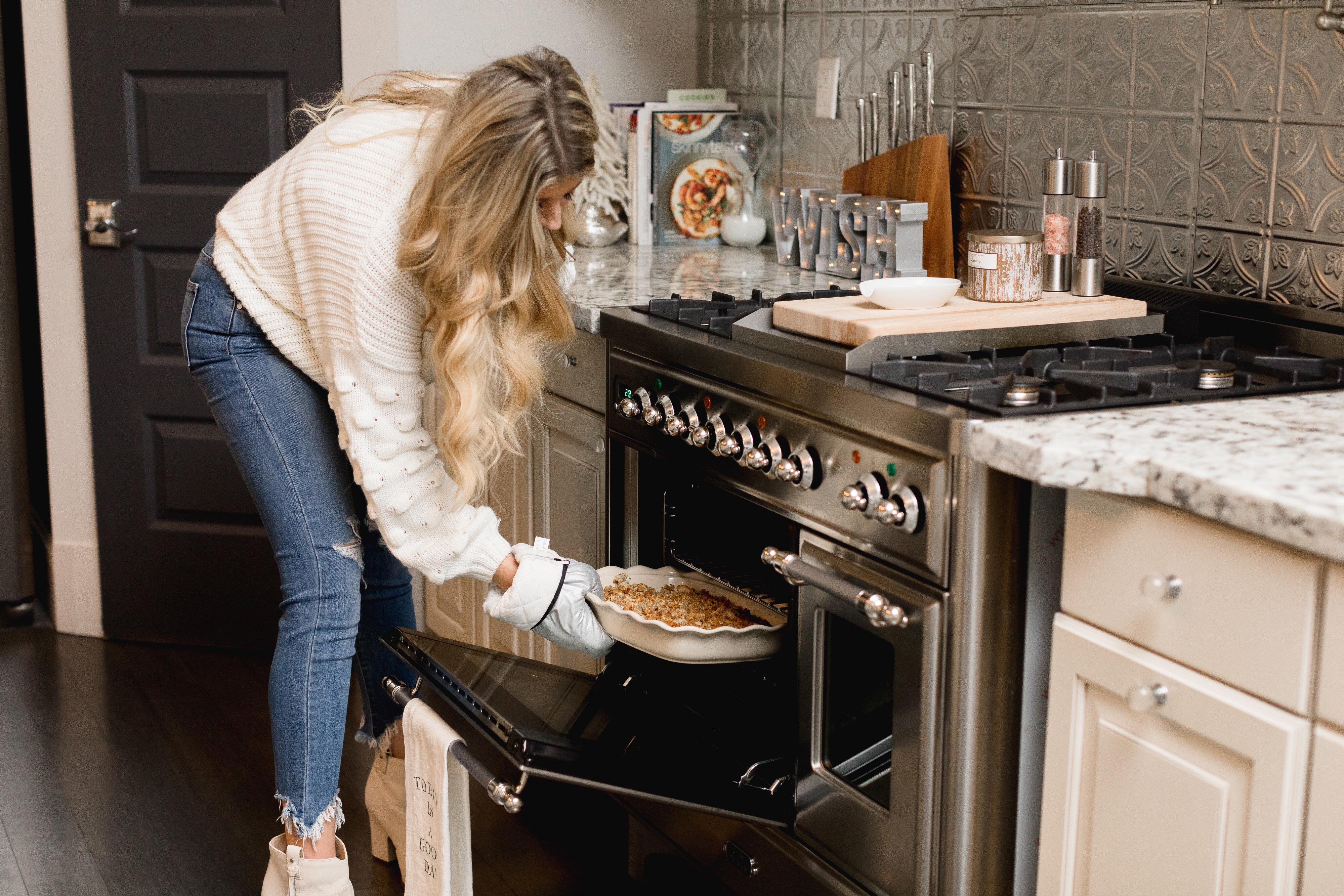 What you'll need:
• 8 x 8 baking pan or casserole dish with deep sides
• 16 oz Pork sausage roll (like jimmy dean) this will be in the frozen section by your breakfast foods
• 1/2 cup diced celery
• diced medium size yellow onion
• 1 diced medium green bell pepper
• 1 heavy tsp minced garlic
• salt & pepper (eye it up)
• 14 oz package of seasoned stuffing (like Pepperidge farm)
• 3 tbsp melted butter
• extra non-melted butter on hand
• 2 (14 oz) cans of low-sodium chicken broth
What you'll do:
1. Put a large skillet over medium heat and brown the sausage while breaking it up into little bits. Once cooked drain the sausage and put it into LARGE mixing bowl.
2. In the same pan add the onion, bell pepper, and celery (if needed add a tsp olive oil, but there should be enough grease from the sausage coking off), cook for about 2 minutes and add in garlic. season with salt + pepper to your liking and continue to cook the veggies until they are tender and the onions become clear. Mixing frequently. Once they are all tender and cooked through, add it to the bowl with the sausage.
3. Add the stuffing to the bowl and mix it with the sausage, bell pepper, onion, and celery. Mix everything together really well!
4. Pour the cans of chicken broth over the mixture and mix well. Drizzle the butter over it and mix well. When I'm saying mix I like to think of this more as a fluff well, you don't want to be smushing all the bread crumbs and making them total mush! Just give it a fluffy mix (I normally do so with my hands).
5. Cover the bowl with Saran warp and let sit for 5 – 10 minutes.
6. Preheat oven to 400 degrees F. and grease a 8 x 8 casserole or baking pan with deep sides. Taste the stuffing and make sure it's seasoned to your liking. Give it one more good fluff and then spoon it into the pan. Cut a tablespoon of butter into small pieces and dot the top with it.
7. Bake 25 minutes, uncovered for a crunchy top or cover with foil for a soft top. (I like crunchy better, but I bake for 15 minutes with it on and take it off for 10 sometimes)
Let me know if y'all have any questions!
XoXo, Chelsey
(P.s.-If it looks super dry in pictures, that's cause we fake made it 😂 I probably just poured a bag of the crumbs into a dish)