We recently changed out a bunch of light fixtures in our house & it got me thinking about how much something so little as a light fixture can totally change a rooms vibe/feel! It can make it more elegant, more relaxed, more boohoo, more whatever your going for!
When I moved in with Ryan, his house had a very industrial farm house feel, if you'll just go with that! He did an absolutely fabulous job at decorating/styling his house, so of course changing things up are by no means a necessity. I remember the first time my friends came over for a crawfish boil & they were like "oh chels you won't have to do anything to this house if you move in" of course I was like yalll shhhhh your going to embarrass me! Pahaha! Anyway, even though the house doesn't need any changes -we both are into redoing things (which makes for a problem pahahaha) and since I've moved in the house has taken a more French farmhouse vibe!
I was amazed at how changing the light fixtures in the bathroom gave it a completely different look, and same thing in our kitchen above the island!! Buying 4 lights cost me about $500 and to me that's a pretty good deal on lights + a room vibe change!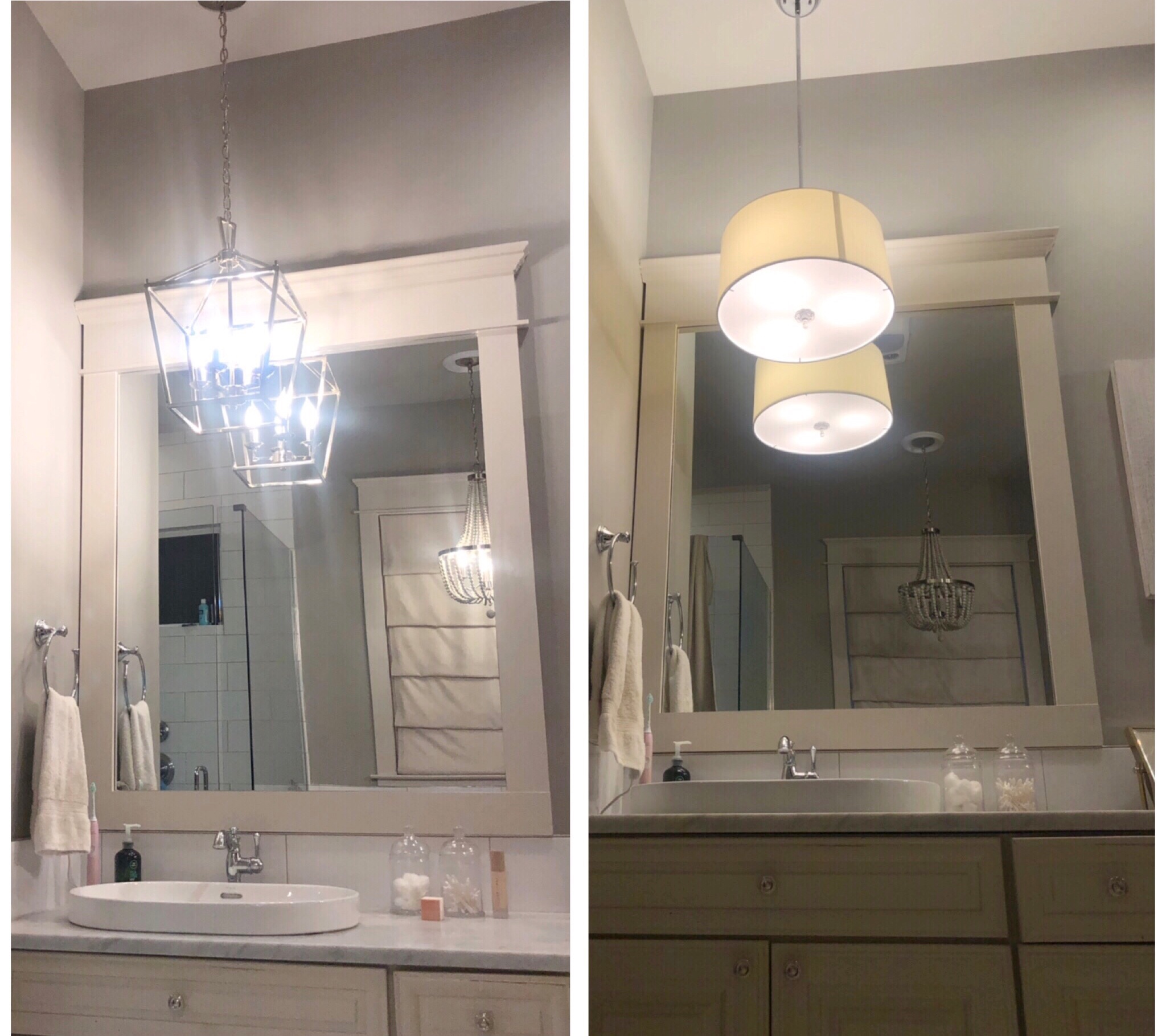 here's a before (picture on right) and after (picture on left) of the bathroom light fixture. It sounds crazy but the lantern pendant gives a more open feel to the bathroom and definitely gives it a more Frenchy feel!
Linking some new fixtures we got below that I found for amazing prices! And then in the slider below I'll add some that I love/think we're good finds!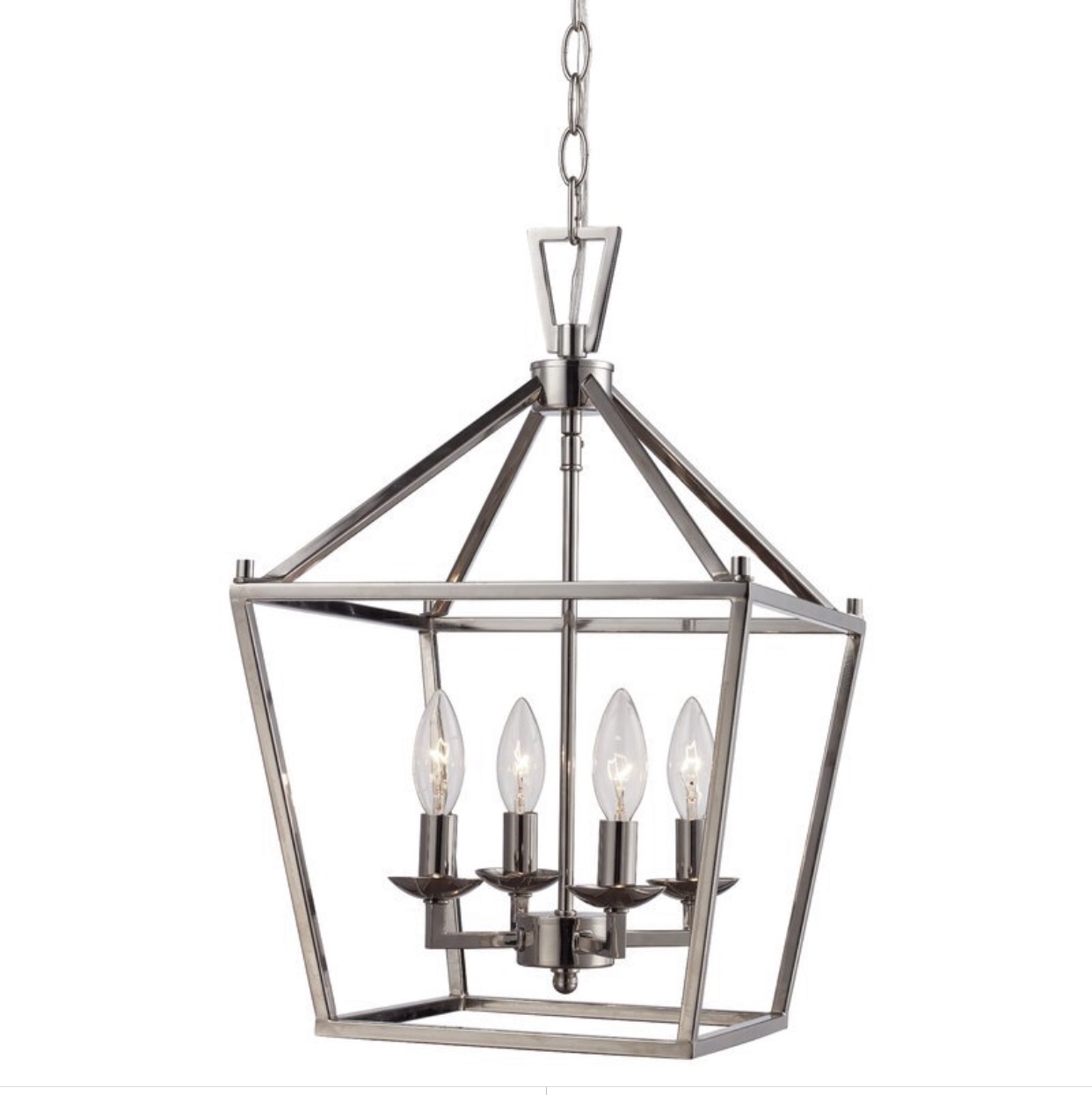 Lantern Pendant | $125
This is our bathroom light that is over both sinks! They have a few different finishes!
Empire Chandelier | $195
The light we just purchased and installed over the tub! I am OBSESSED with this chandelier, I love the beading and think that under $200 is an amazing price for something like this!
Distressed Lantern Pendant | $175
we replaced super industrial looking lighting over our island in the kitchen! This gave it a completely different look and feel! I love how these are not polished and it gives it a more worn in look!
– OTHER PICKS-

That's all y'all! Happy lighting! If you guys ever want a second opinion or help picking out anything having to do with decor or interior design let me know, I would LOVE to help!!!
XoXo, Chelsey Rae