Hey y'all! Tuesday Shoe Day! If you've been following along you've known I have been on the hunt for the perfect summer wedge! I had my favorite pair for years that had came down to its last leg and Ryan had glued them back together for me, after one night of wearing them with the glue – it wasn't meant to be and they broke again! It was a depressing day! 😂😂😂
I have now officially moved on. I bring you these fabulous wedges that are under $100! Your welcome!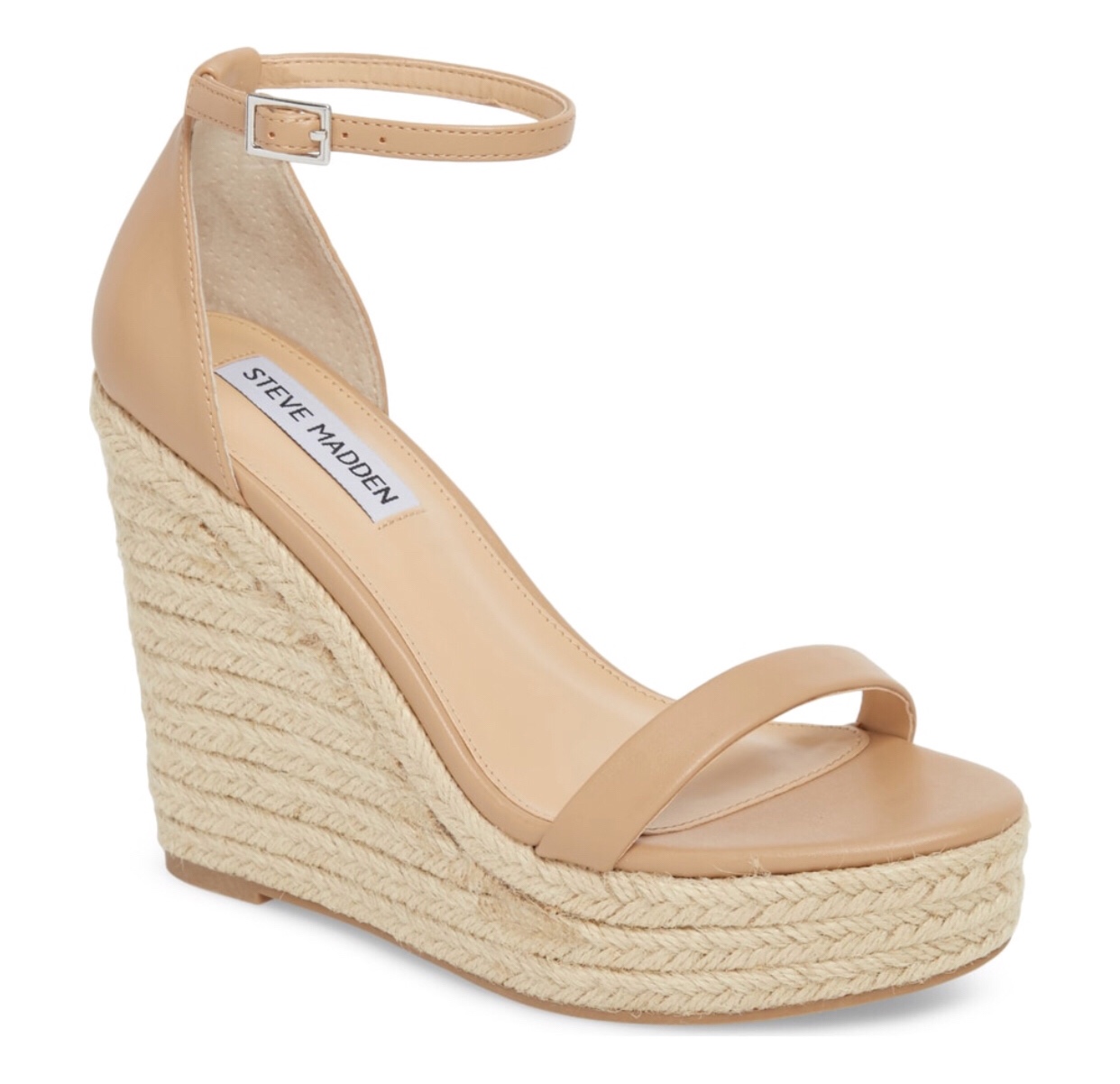 Platform Wedge | $89
I have been loving these because they match with everything! They are comfortable since they are platform and were surprisingly comfortable.
I did read on the reviews before purchasing that some people had a issue with the ankle strap breaking. This happens when your ankle strap is too tight & can happen with any shoe. Over the years I have learned to keep this on a looser hole because this isn't holing your shoe on your based on if it's tight or loose, it holds it on either way!
I would also recommend sizing UP a whole size. I sized up a half and definitely could have done a whole. More so because of the tightness of the strap around my toes!
XoXo, Chelsey Rae