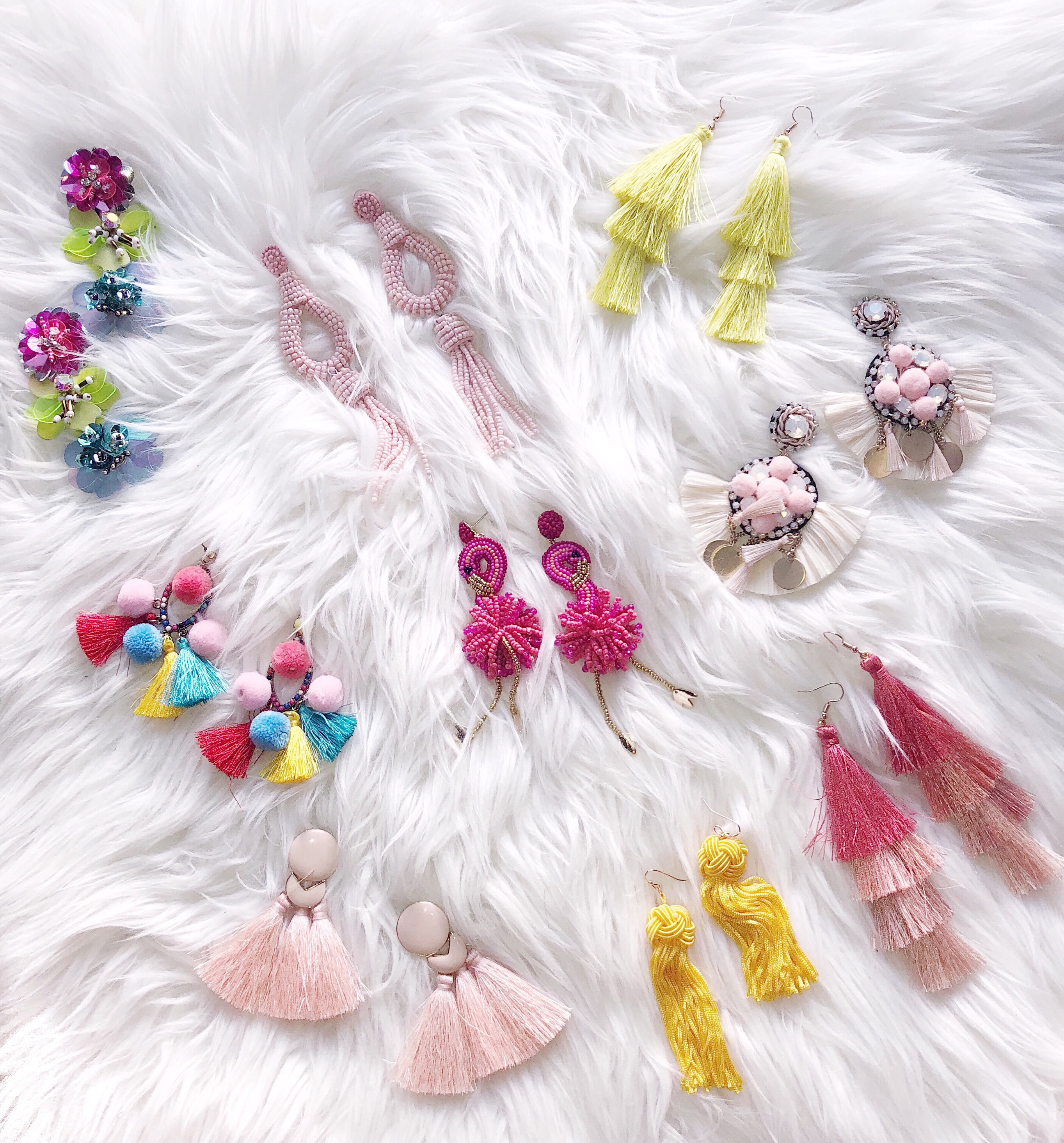 so, Incase y'all have never noticed – I have a little problem …. or maybe a big problem because it's a serious addiction! I am obsessedddd with BIG HUGE earrings lol! I feel like they can totally make a difference in an outfit! It can be just the touch your need to take it from cute to SUPER CUTE!
I also feel like they can dress up any look! If you have on just a plain white tee and jean shorts but then throw on a big pair of fun earrings, BOOM, your outfits been taken to the next level! Or if you have on any kind of outfit that just needs a pop of fun color!
Earrings are an easy accessory to turn it all around and spice it up without breaking the bank … which brings me to my next thing. Statement earrings are NOT a classic piece of jewelry. You might get two years out of them and then they won't be in anymore. Which is exactly why you won't catch me spending $40-$60 on a pair from a boutique. None of my earrings will ever cost that unless they are a pair I can't find anywhere else and am obsessed with. Then I'll break down and do it. Sometimes you'll find the PERFECT earring and it'll be supper expensive and you'll just have to do it. But if not, it's a no!
So, let's get to it & I'll give y'all the hook up to cheapppp, make a statement earrings!
_____________________________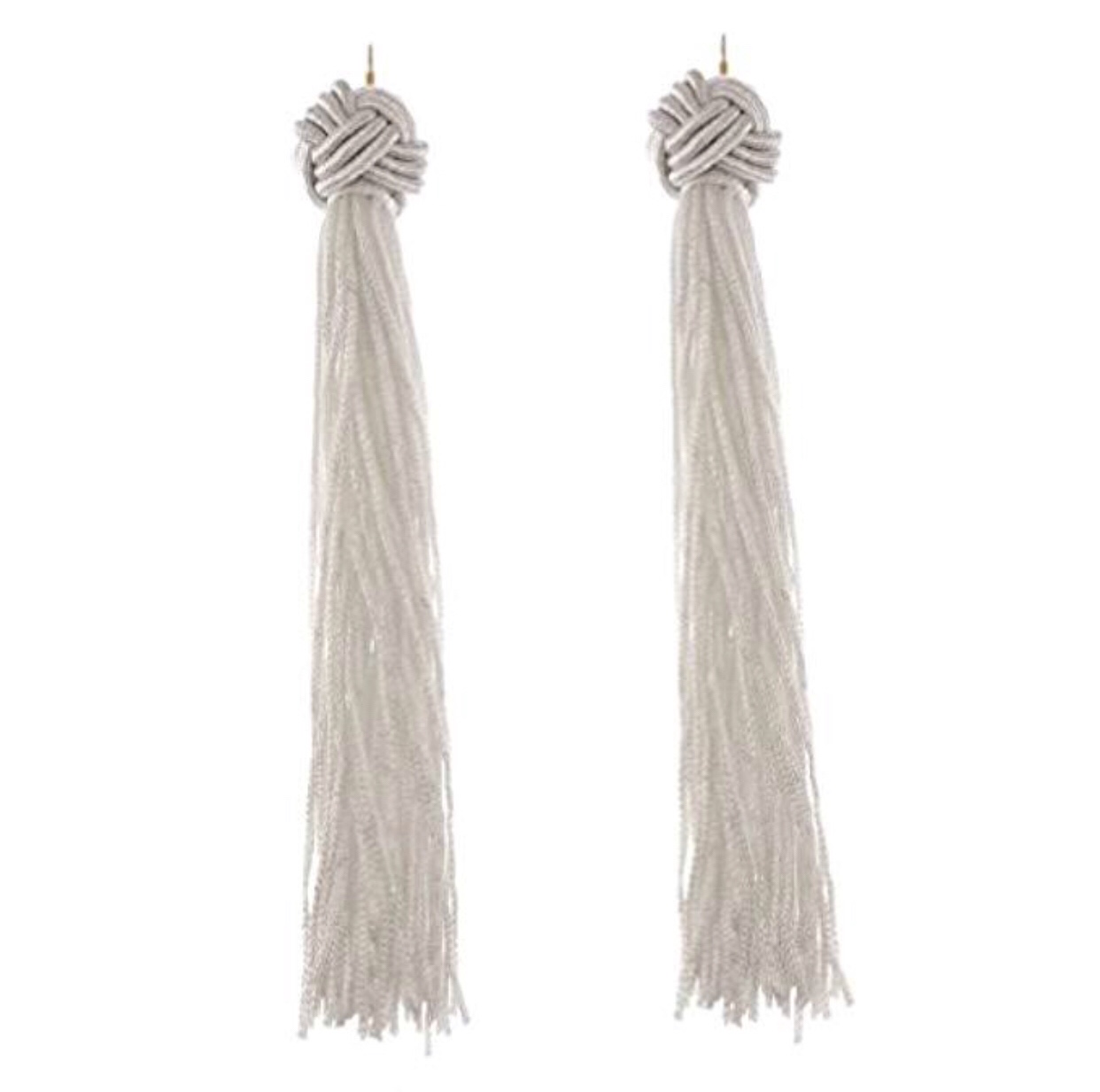 White Knotted Tassel Earring | $8.99
Y'all, I've had these earrings for like 2 years! I loveeeee themmm!! They are my go too if I can't decide what to go with or just need a fancy pair to throw on! They are long and very noticeable, which is what I like!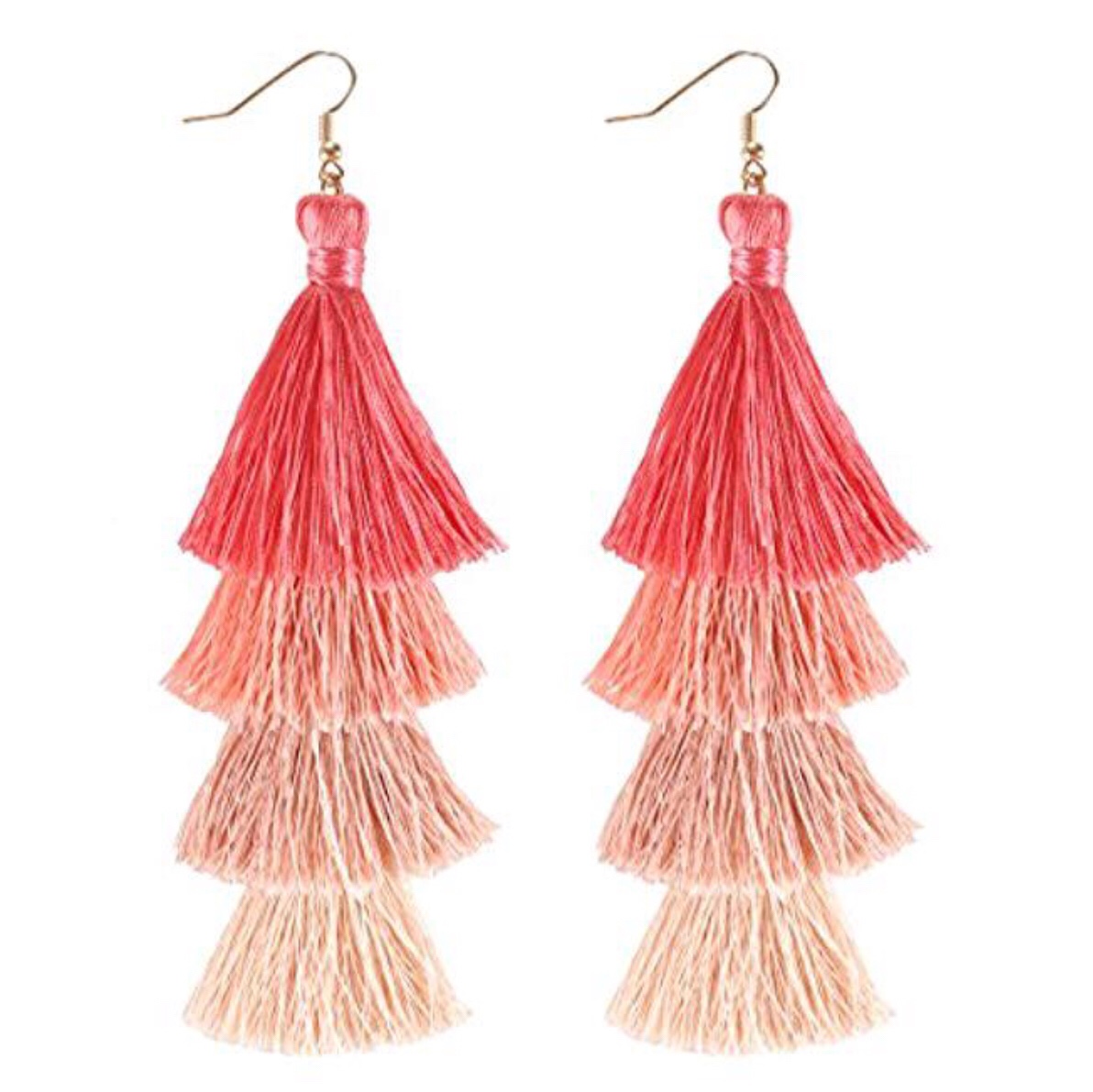 Pink Ombré | $8.99
These come in 22 colors y'all! Plain white, black, blue, gray, red & even more ombré choices.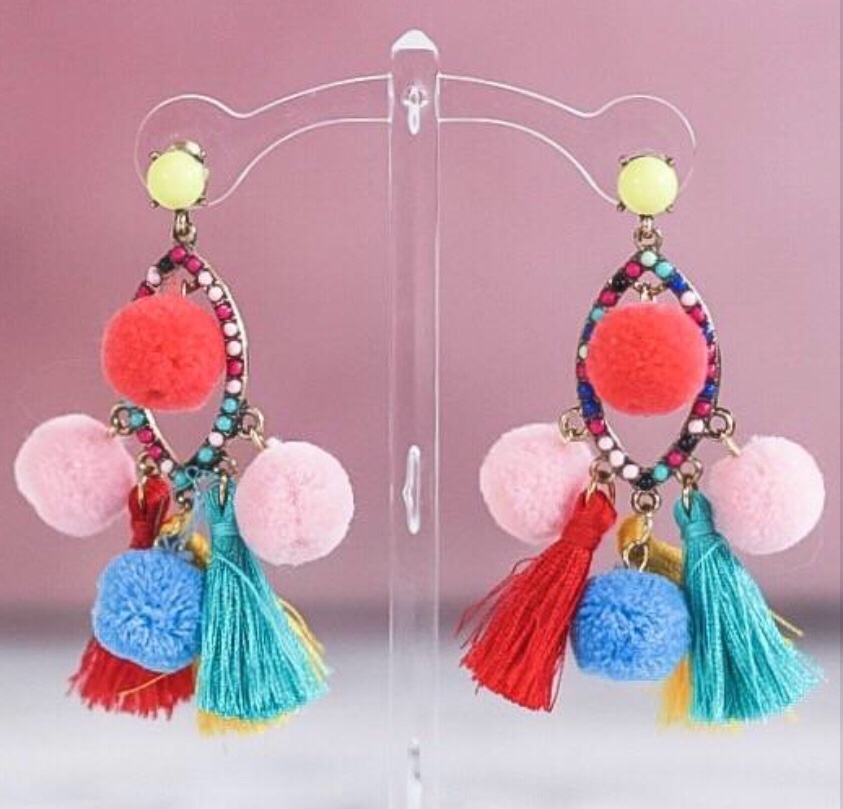 Fiesta Earrings | $29
OBSESSED! FAVORITE PAIR IN THE BUNCH!
Bohemian Tassel Earrings | $11.99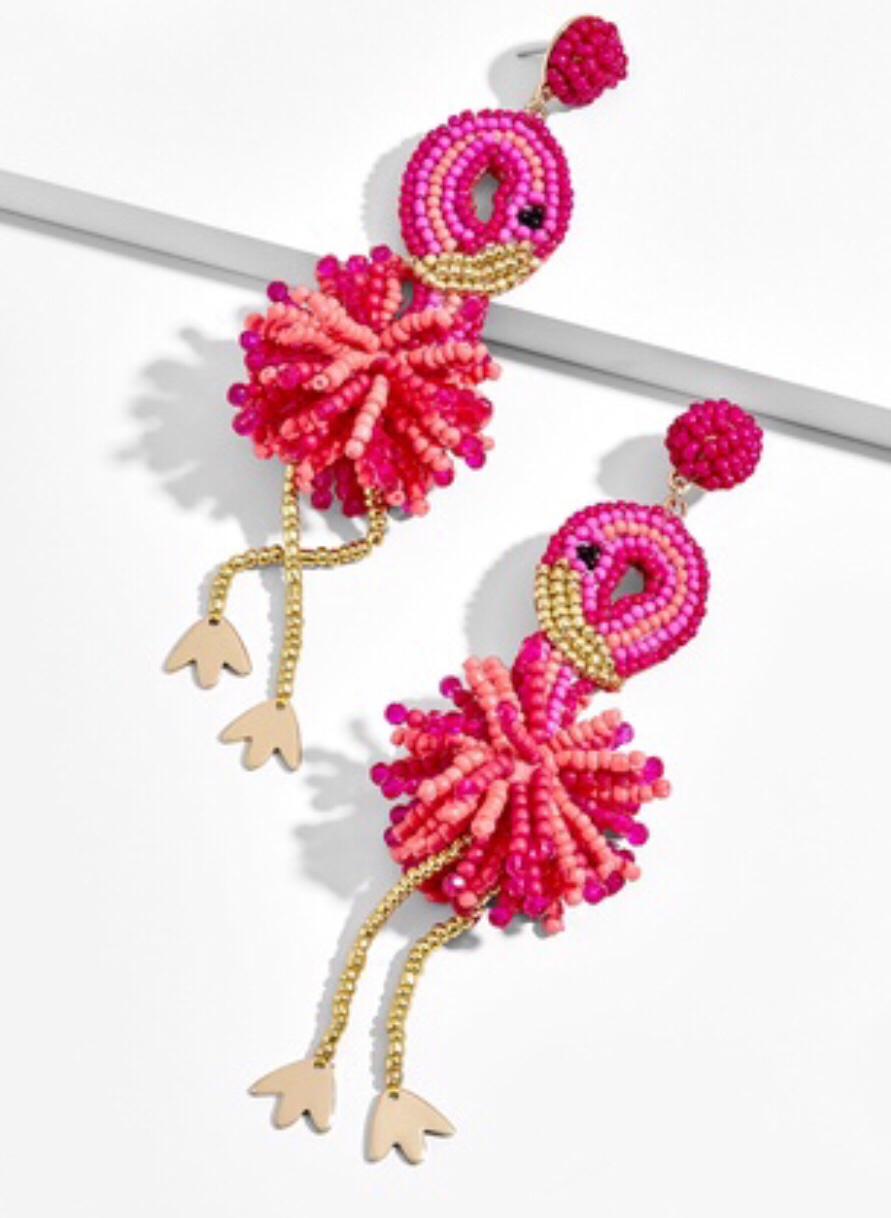 Flamingo Drop Earring | $48
Okay, these were one of those had to have em' pairs! They were a splurge but I wanted them for my trip to Cabo! They are super cute & I couldn't find another choice with the same look!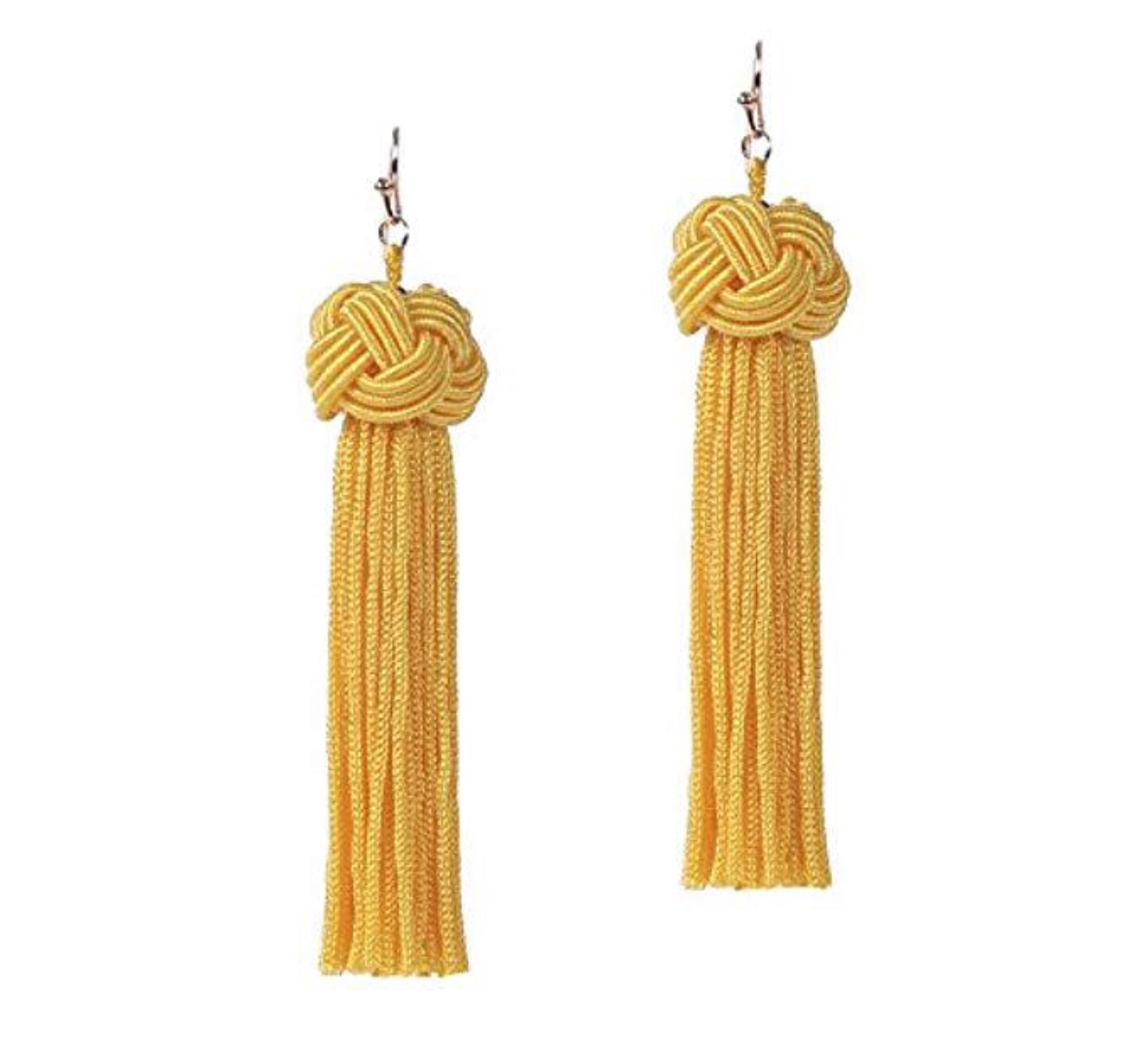 Yellow Knotted Tassel Earring | $8.99
These are like the white but a little bit shorter! I love these because they are simple but loud at the same time! The knot can also be removed, becoming just a regular Tassel!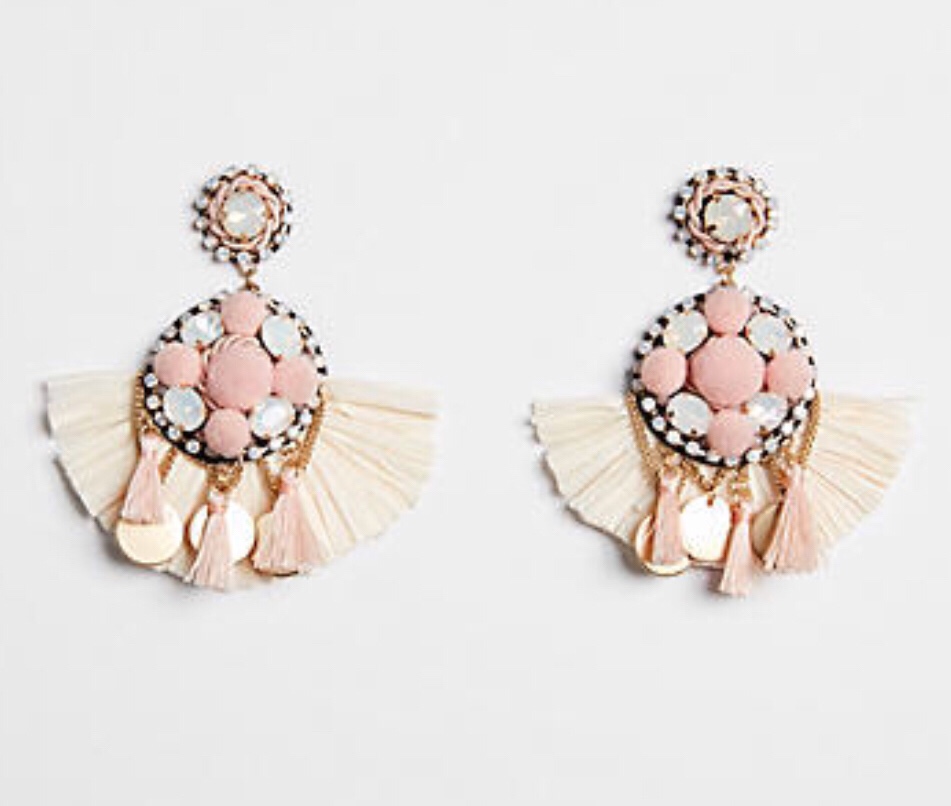 PomPom Fan Statement Earring | $39
(Express is actually having a sale, 2 for 30 or 3 for $36)
Sequin Dangle Earrings | $11
Okay, so if anyone is a fan of BaubleBar you'll recognize these. But for like $30 less! These are super cute and are perfect to add pop to an outfit that needs it!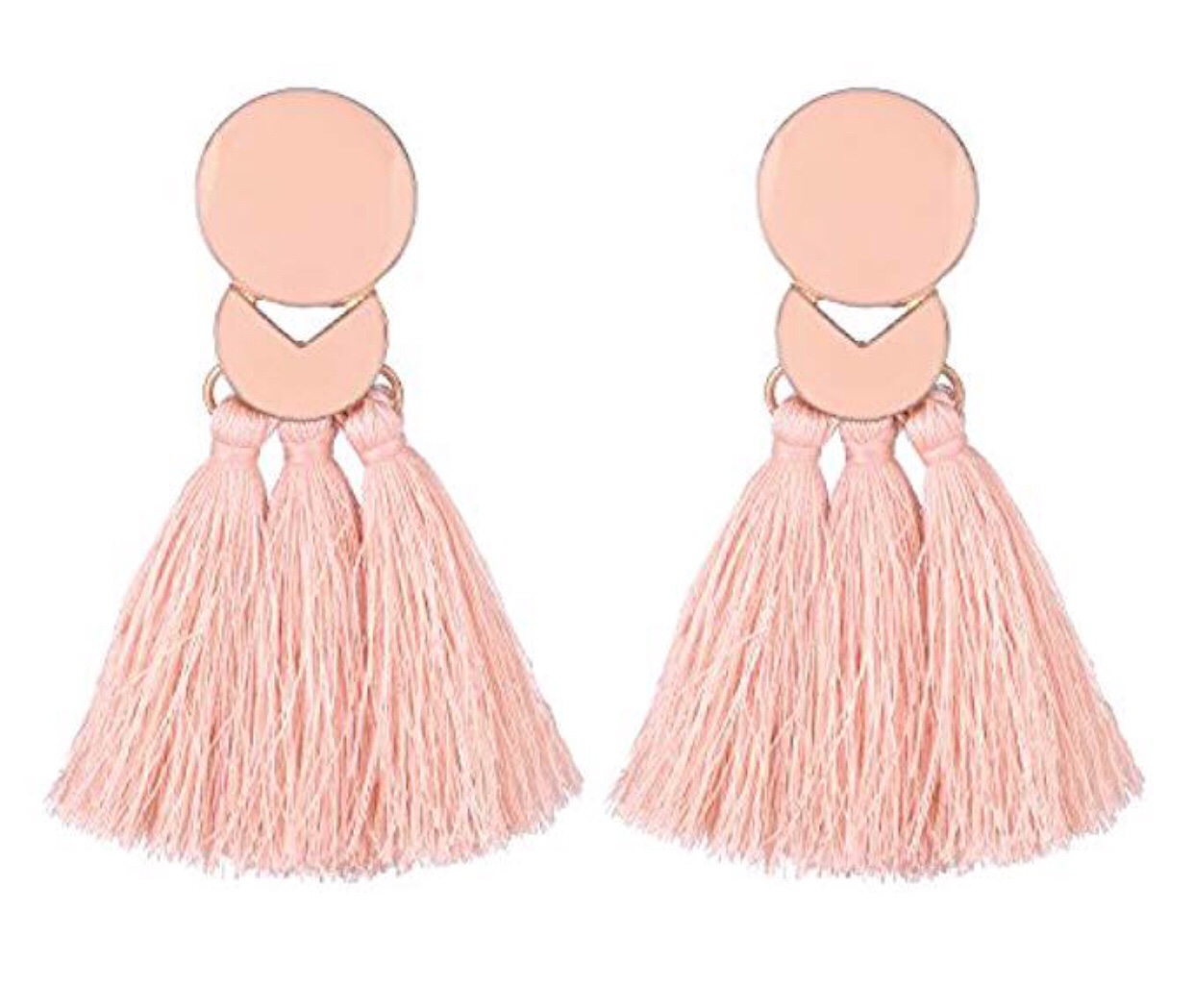 Thread Tassel Earring | $13
This has tons of other color options as well!
Bahama Breeze Earrings | $29
I love these because they are simple but big as well to make a statement. These are a heavy pair though!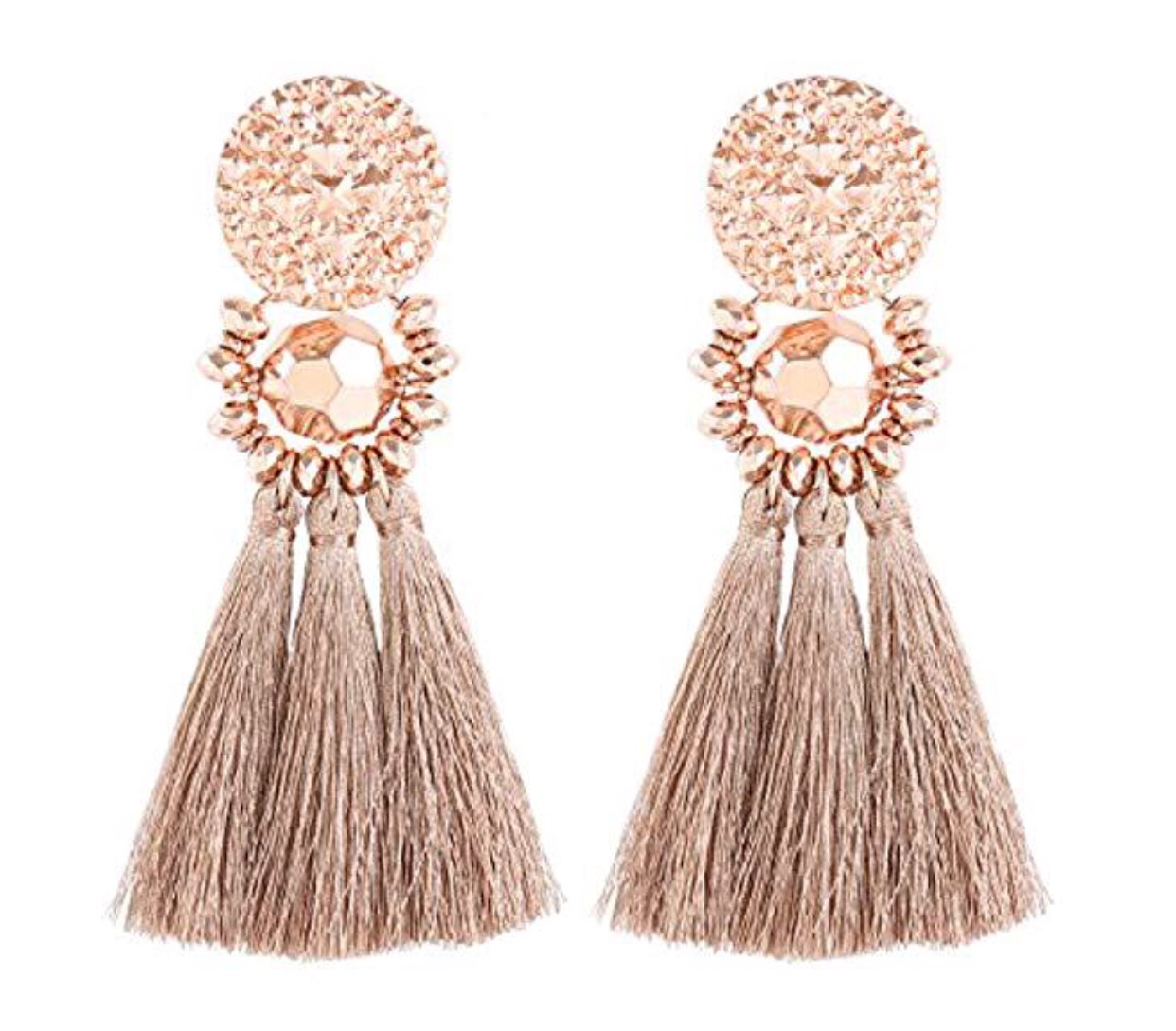 Rose Gold Bohemian Tassel Earring | $12
Sequin Flower Earring | $47
These are more of a splurge but I couldn't find my sequin flower earrings from Zara anymore. These are WAY CUTER than mine lol! I love them!!
Also linking a less pricey pairs below that caught my eye!
Sequin Flower Earring | $13
Pink Sequin Earrings | $13
_____________________________
Most of these are going to be around I want to say 3″ or longer! If y'all have any questions about the wear of any of them feel free to ask me! I will also mention my ears are not able to wear super heavy earrings because my holes are veryyyy ripped … from wearing huge heavy earring pahaha!! But anyway, most of these are very light weight!!!
XoXo, Chelsey Rae