Hey y'all! Sharing this look on the blog today because my LikeToKnowIt is acting up!! I know getting on the blog is more inconvenient but I wanted to be able to share the exact pieces with you guys and when I get home and can get to a laptop I'll work on getting them up in the app! My maxi is adorable & can be either causal or dressy and is under $40, my earrings are only $12 – y'all that's a steal for tassel earrings!!! I'm sharing both me and Ryan's outfits today 🙂 We always find good steals for him as well so I figured why not share for my girls & their boos too!
Scroll down to see all pieces in my look & Ryan's will be in the slider below! His shorts are super cute, versatile, and under $20 + his shoes are converse but a limited addition kind for only $75, they are all white with a small navy rim on the toe!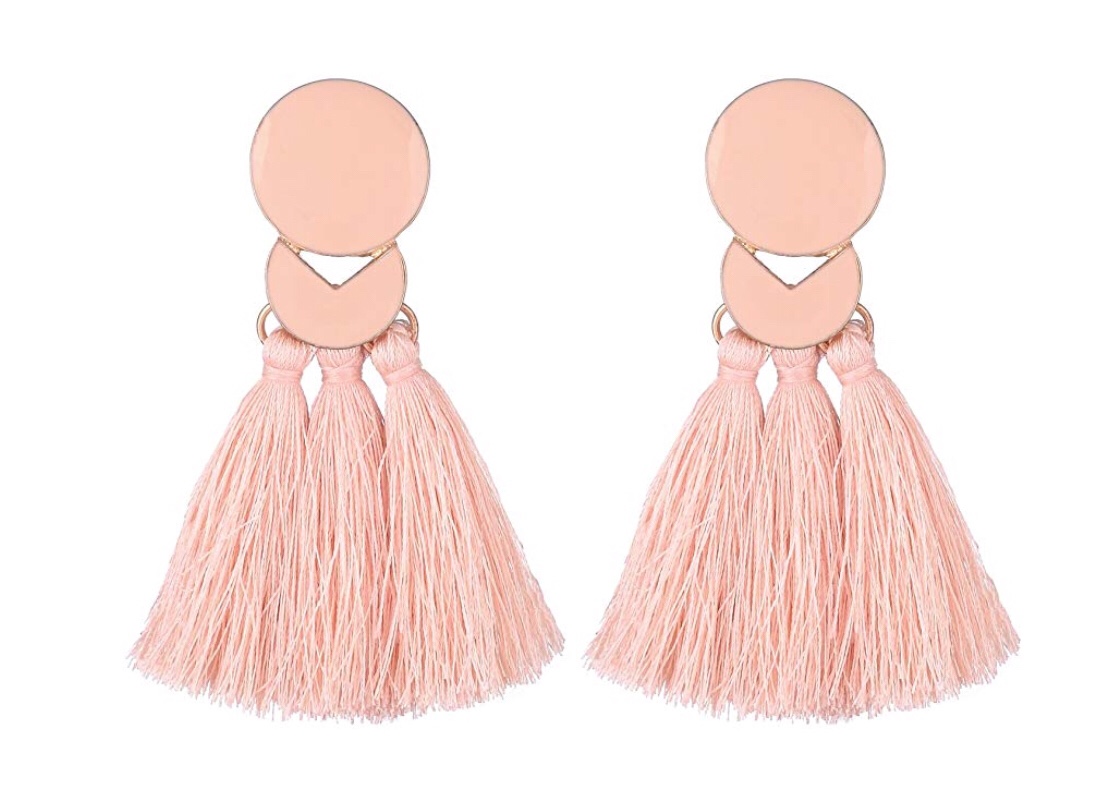 Pink Tassel Earrings | $12
Blush Maxi Dress | $39
Woven Summer Bag | $17
– SHOP RYANS LOOK-
The shorts are only showing blue in the slider but their are TONS of color options (his are pink) and there are actually a longer short option, these are a little shorter as opposed to being right above the knee!
Hope y'all are having a happy Wednesday
XoXo, Chelsey Rae