Happy Wednesday people! My mom showed me this purse organizer and I HAD to share with y'all!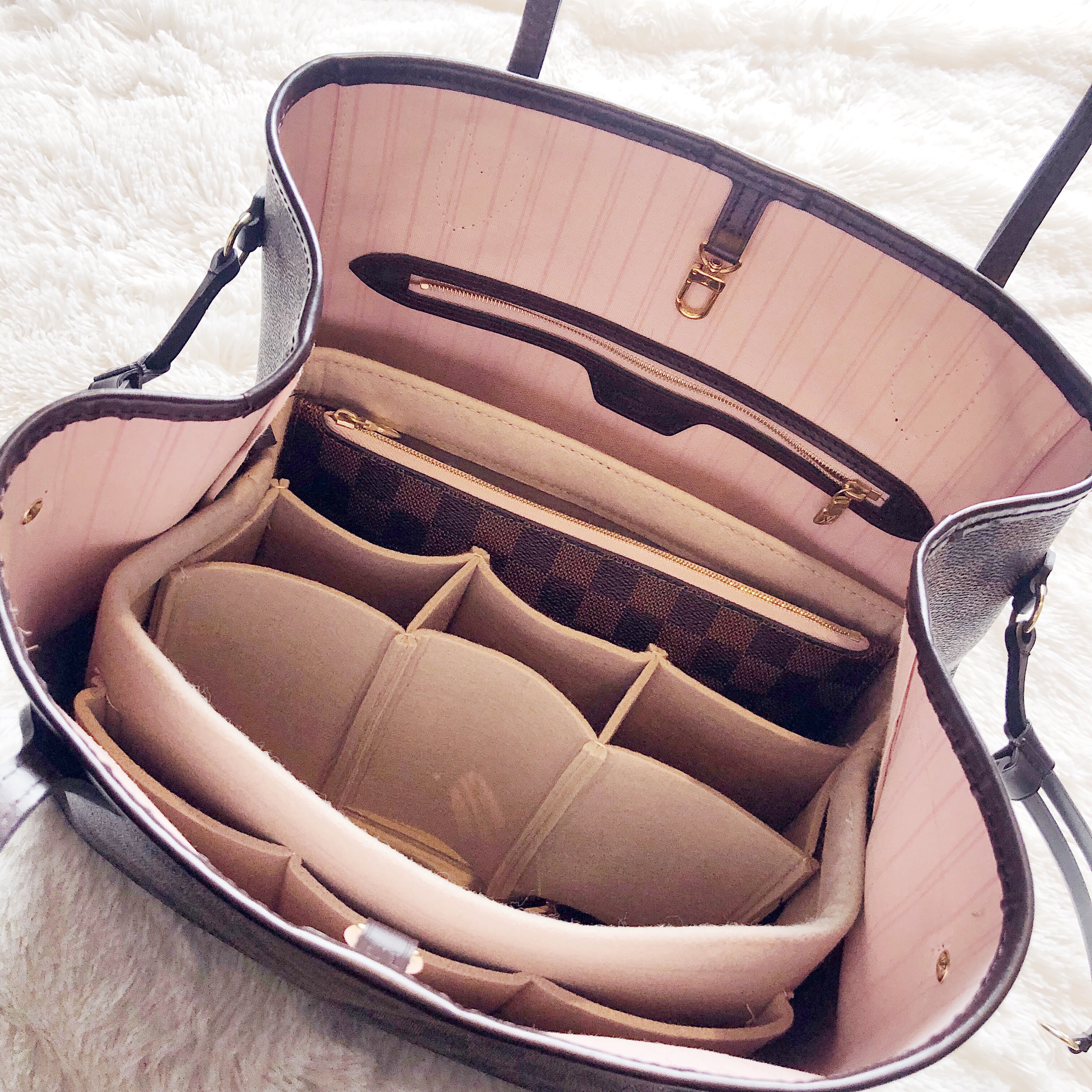 Who else has a never-full or a gigantic tote bag?! Probably 90% of y'all reading this! We all know bags like that end up being one big giant mess of all our stuff being thrown in! It's all mixed up, and thrown on top of each other!! I don't know about you, but that makes me crazy!
I LOVE LOVEEEE this little insert and think it's a must have ever since I've been using it! It's an amazing price & has tons of little pockets & even a middle insert that can be removed!
Linking it below the picture! For reference I have the medium size never-full and I ordered the cream beige in medium!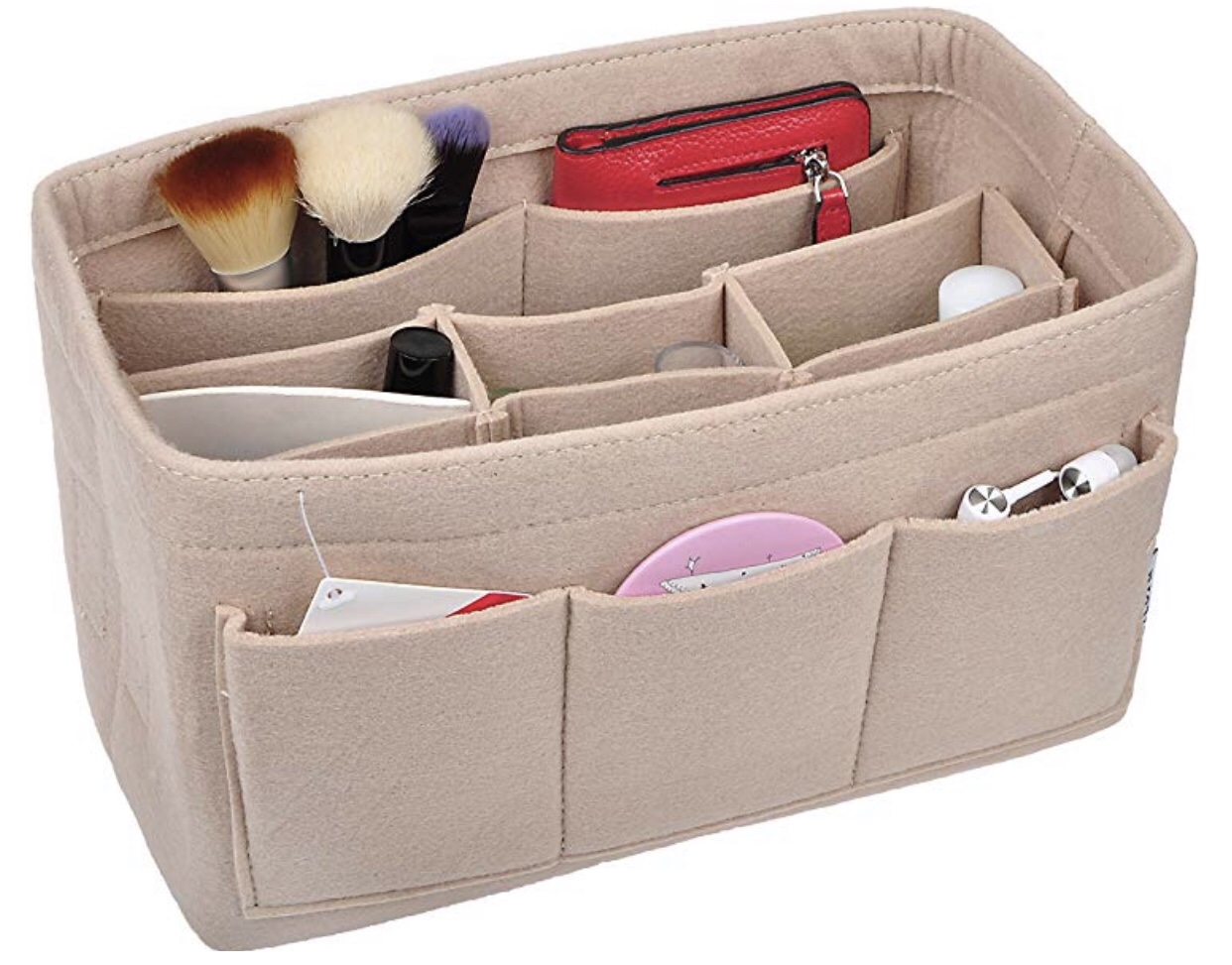 Tote Insert Organizer | $24
this comes in a ton of different colors! And just for a P.S. – it's made of felt!
Let me know if y'all have any questions!
XoXo, Chelsey Rae