Let's be honest, I'm not a simple girl & neither is what's in my target beach bag!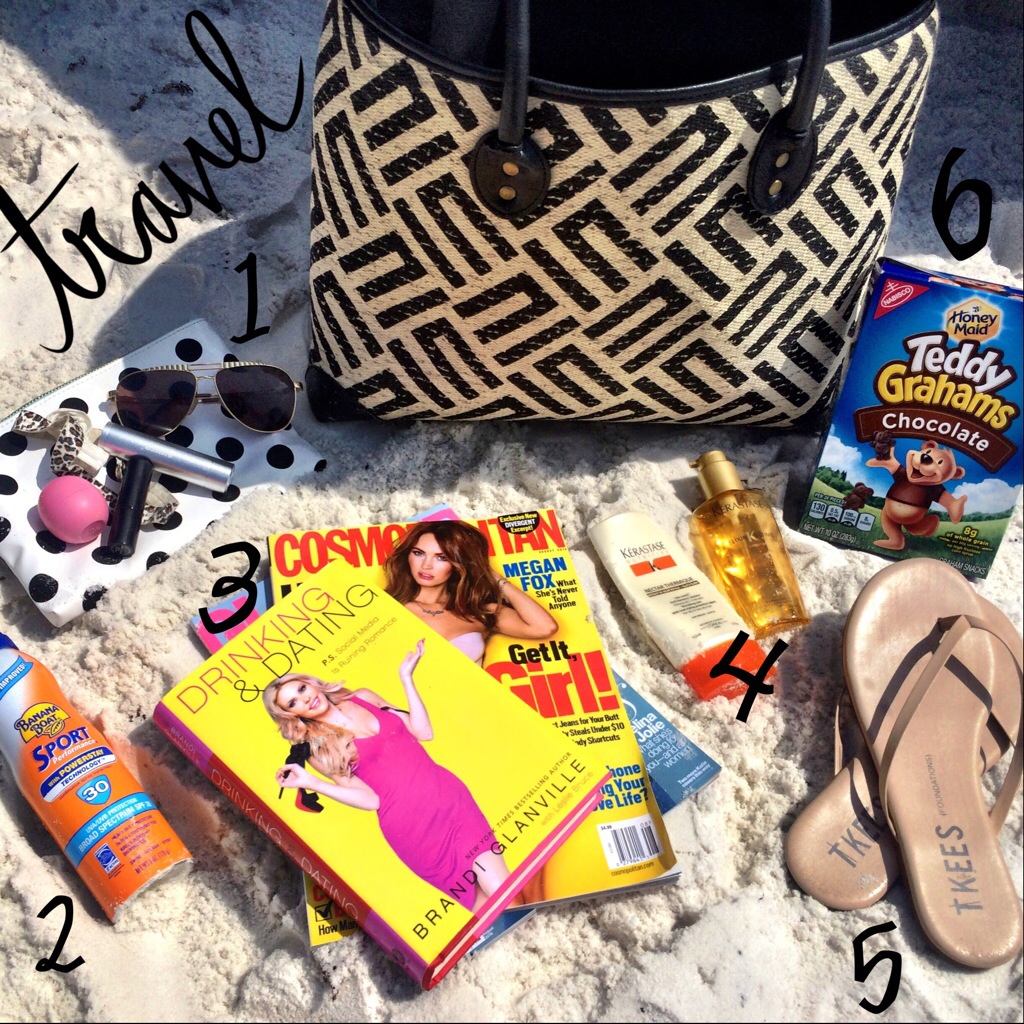 1) This little section is the most important, obviously….
Emi-jay headband and hair tie are needed for any type of hair change through out the day.
EOS lipblam, because it's the best. Vintage dolce & gabanna sunglasses (were talking circa 2005 people, a classic aviator).
Anker portable iPhone charger, which I advise everyone to own and you can get it on Amazon, as a 24/7 iPhone addict, I can personally tell you how perfect it is.
And last but not least, my young blood lipstick in "debalicious". I'm a total lipstick girl through and through and if lipstick on the beach is wrong, I don't wana be right! You can purchase young blood at H2O or online somewhere!
2) Some kind of sunscreen…. This is kinda irrelevant because I will forget to put it on throughout the day & get sunburned as hell, but do as I say not as I do (Apply this in most life cases).
3) Let's discuss my reading habits, as far as I'm concerned cosmopolitan is the bible. I've probably read every single one front to back since 2004 and it's the only thing I get in the mail (besides hautelook packages) that makes my face light up – big girl bills blow! Secondly, two words, BRANDI GLANVILLE…. A girl after my own heart, (read the book or watch her on RHOBH and you'll quickly realize our similarities for the love of a certain curse word…Although I'm working on not using it so much). Her first book "drinking & tweeting" made me laugh like no other and her second "drinking & dating" undoubtably had the same effect.
4) A hairdresser isn't a hairdresser if she doesn't bring products to the beach! Kérastase's nectar thermique (a moisturizing heat protectant, applied post nasty saltwater) and elixir ultime (a leave in beautifying oil, can be applied on wet or dry hair) are a must in the sun for this blondies dry hair!
5) Tkees,the ultimate throw on (non-tacky) flip flop.
6) Chocolate teddy grams. Yes I'm 26 years old, but at 4 ww points for 24 pieces My sweet tooth is pretty satisfied by these guys.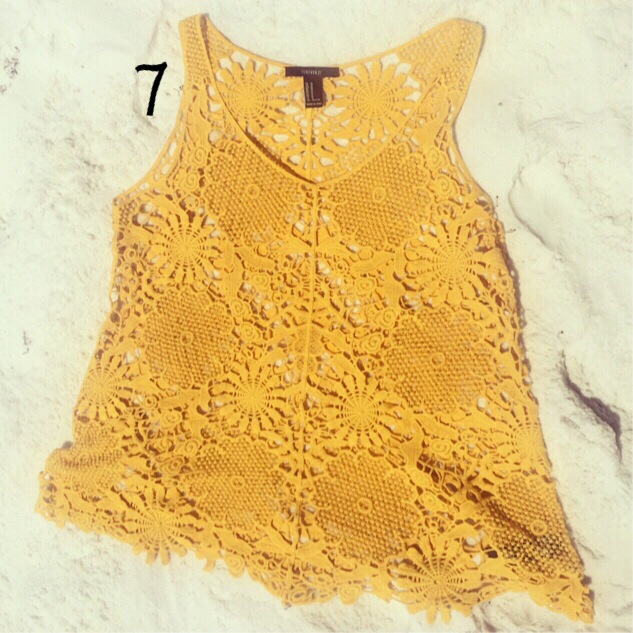 7) About a year ago I found a cream cover up like this at forever 21, I'm not one to love going to the mall but when I ran there last week I saw this yellow one! When I saw it I had to grab it, they are great to throw on & are so freakin cute! You can find it Here
Happy beaching people
XoXo, Chelsey Rae