When my husband and I purchased our gutted Katrina home there were for sure a few issues I had, like the fact that my stepdad would later have to take a couple feet out of our living room to make my closet something I could work with (Id be spending more time in there anyway, It was a no brainer which room was more important). And also the fact that I had no fire place! I couldn't deal! Where would I hang my Christmas stockings?! Were talking about real life problems here people ;p
My fabulous work husband Dane ended up giving me a mantle as my wedding present (The loubies I kept asking him for just weren't happening). We hung the mantle, had someone come and faux finish it to look like a stone-ishh affect and I waited a few months while I contemplated what would be the best thing to do with it since I knew I didn't love just seeing it so plain. I definitely think it doesn't hurt to live in a space for a little while before you go off buying things just to buy them.
Wallpaper was my answer and it's for sure making a come back! They have so many patterns and textures right now, and you can totally transform a room with the right pattern and placement! Putting up the wallpaper was easier then I thought, granted I only did a super small section :/ I found a white wash brick wallpaper online, watched a few utube videos and got to work! With the wallpaper, a fireplace screen, and a few white birch logs I found on etsy, I'm loving it!!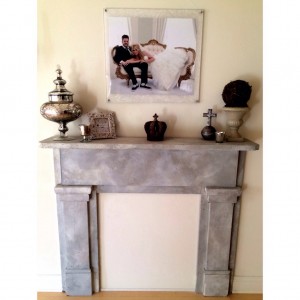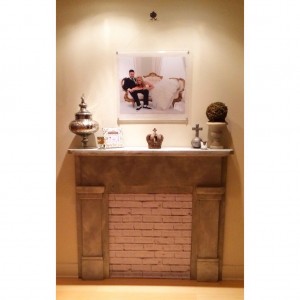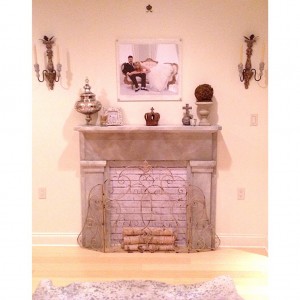 XoXo, Chelsey Rae